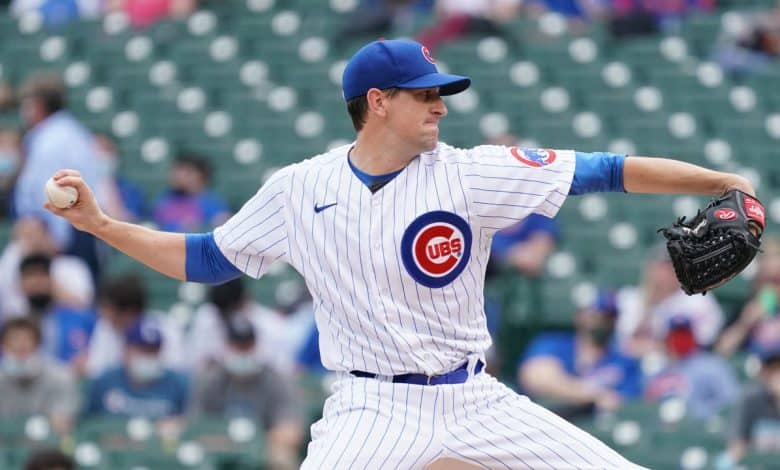 The May 3rd Dodgers at Cubs matchup has Chicago a pretty significant home underdog (+170). It makes sense, the Cubs are in last place in the Central and have lost 7 of their last 9. Chicago is also a meager 8-7 at Wrigley Field this season.
Despite their 16-4 offensive explosion on Sunday, L.A is still a risky play at the whopping -189 price tag. The Dodgers had dropped 6 of 7 prior to the series finale with the Brewers, and are smack dab in the middle of a 10-game road swing. The Cubs are back home after a 7-game road swing, does that make them the play?
Dodgers In for an Easy Series?
L.A was able to avoid a four game sweep in Milwaukee with their big 16-4 win on Saturday as -196 favorites. That's four games in their six of 5+ runs scored for the Dodgers, who boast the #3 scoring offense in the MLB.
Things get tough for the Los Angeles offense in the May 3rd Dodgers at Cubs matchup up against Kyle Hendricks (1-3, 7.54 ERA), who is usually great at Wrigley Field. L.A has hit the Chicago starter well though, batting .323 vs. Hendricks. That includes Justin Turner going 4-11 (.364) with 2 HR vs. the right hander, although the team has limited ABs (31).
Hendricks isn't the only starter needing a bounce back game, as Walker Buehler (1-0, 3.16 ERA) allowed 5 ER in his last outing. That loss to the Reds seems like a once off though, as Buehler had given up 2ER or less in his first four starts of the year.
Hendricks Glad to Not Face Atlanta
Hendricks had a 2.88 ERA last season, but his 7.54 number is blown up this year due to two rough outings against the Braves. Hendricks allowed 7ER in just 3.2 IP last time out vs. Atlanta, and was served up for 7 vs. Atlanta on April 18th as well.
Hendricks has given up 9 HRs in his last three starts, which isn't great against a Dodgers team that can hit the long ball. There's also a slight wind blowing out at Wrigley on Monday night. On top of that, the Cubs bullpen is a bit thin after falling 13-12 at Cincinnati on Sunday. David Ross used 8 pitchers in the loss to the Reds, with starter Trevor Williams going just 2.2 IP.
The good news for the Cubs is that Kris Bryant continues to be red hot with 2 HR on Sunday. Javy Baez and Anthony Rizzo also added bombs in the defeat, but Chicago as a team is hitting just .196 (9-46) vs. Buehler.
Free May 3rd Dodgers at Cubs Betting Pick
It's hard not to like L.A in this one, even though they didn't look the best over the weekend against Milwaukee. Chicago bats struggle vs. Buehler, even though they've scored 6+ in three of the last four overall. Hendricks has been roughed up in two of his last three starts, and seems to be having some confidence issues right now. L.A can definitely exploit that weakness.
Cubs 4 – Dodgers 8
Free Pick: Dodgers -1.5 (-125)