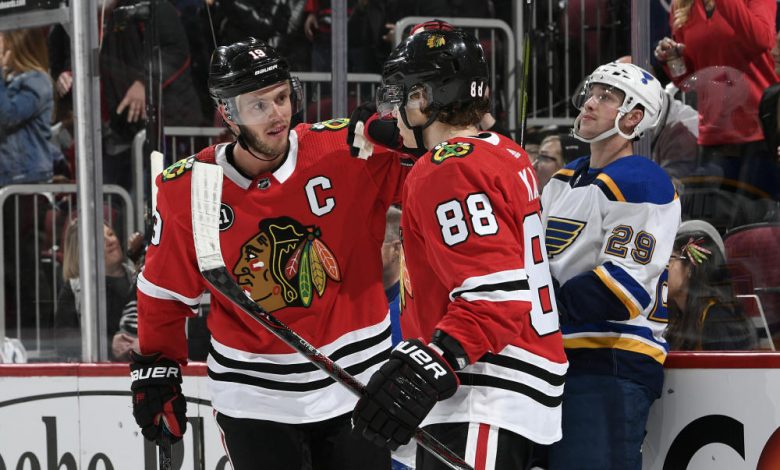 St. Louis has some value even at -141 heading into the March 8th Blues at Blackhawks betting pick. Just when you thing Chicago is going to get on a roll after a 4-game winning streak, they fall to Detroit on Friday as -187 favorites. The Hawks are now just 5-5 over their last 10.
Over that same span St. Louis has gone 8-2. The Blues lead the Western Conference in points with 90 and need this game to stay ahead of the equally red hot Avalanche (88 points). The Blues have won all three meetings this season and have great value at a price of just -141.
Do Blues Have Value at -141?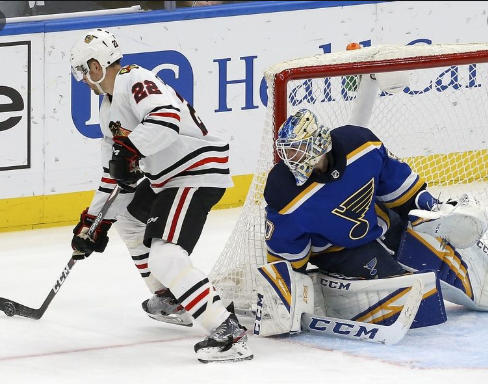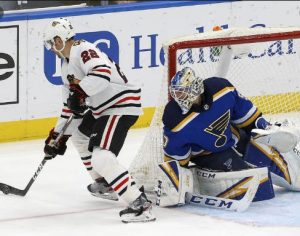 The easy play in the March 8th Blues at Blackhawks betting pick is definitely St. Louis. Yes, the Blues did lose 2-4 Friday at the Islanders as -221 favorites but that was their first defeat in the last 9 games.
The loss to New York can be looked at as a 'throwaway' or 'look ahead' game for the Blues. Despite Chicago's recent failures to make the playoffs, this is still a rivalry. St. Louis takes this matchup personally as evidenced by their 6-5, 4-3, and 4-0 wins over Chicago this season. The 4-0 win came at the United Center as well, albeit back on December 2nd.
The reason(s) to like St. Louis on Sunday is because they're playing great at both ends of the ice. During the Blues' 8-game win streak they scored 3+ goals in 7 games and allowed 2 or less in 5. Jordan Binnington gets the nod in net with wins in 6 of his last 7 starts, allowing 2 goals or less in 5 of those outings.
Time to Stick a Fork in Chicago?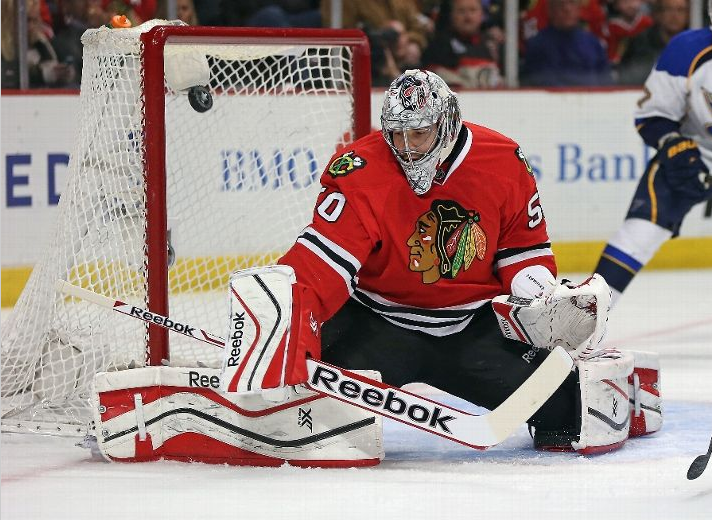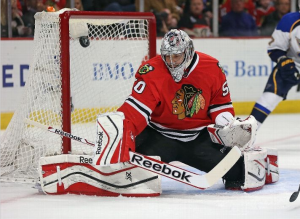 The Blackhawks are such a streaky team you don't know how to bet them night in and night out. Chicago just had a 4-game win streak which included victories at Tampa Bay (+204) and at the Panthers (+138) but lost at Detroit on Friday as -187 favorites. That was a must win game for Chicago who is 6 points back from Nashville for the 2nd wild card spot.
How do you trust Chicago on Sunday night even with a +120 payout? The Blackhawks did net 5 goals vs. Binnington when these two teams met up on February 25th. 5 different Chicago players scored in that game but the big problem is that Corey Crawford allowed 6 goals to the Blues.
Crawford gets the nod again (likely) in net for Chicago on Sunday. He has surrendered all 14 goals in the three meetings vs. St. Louis this season but has held 4 of the last 5 opponents to 2 goals or less overall. The last meeting between these two squads were high scoring, but the under of 6 looks to be the play with two trending upwards goaltenders.
March 8th Blues at Blackhawks Betting Pick
This feels like a game that Chicago will win for no reason on Sunday night. Both teams actually have some value as St. Louis isn't a bad play at under -150 especially when you've won 8 of the last 9. That's too easy of a play and at too low of a price though. The goaltenders will step up in this one.
Pick: Blues @ Blackhawks "under" 6