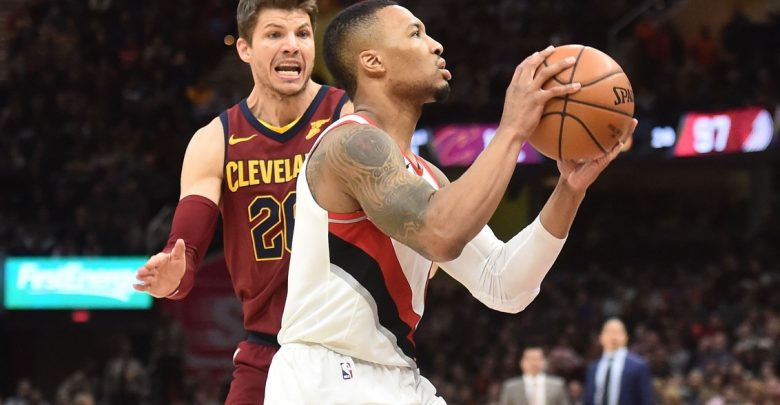 After the trade deadline, the dysfunctional Cavaliers looked to turn things around as they won five out of six games. That streak proved to be just a short burst of energy thanks to the newness of a new roster as Cleveland has gone 4-5 since then. The matchup in the 3/15 NBA free pick sees Lebron and those Cavs matched up against a Portland team that has rattled off 10 straight wins. It would seem like the Trail Blazers would win and cover the -5.5 easily tonight – so why does this game feel like a Cavaliers upset?
Does Cleveland Relish the Role of Streak-Breakers?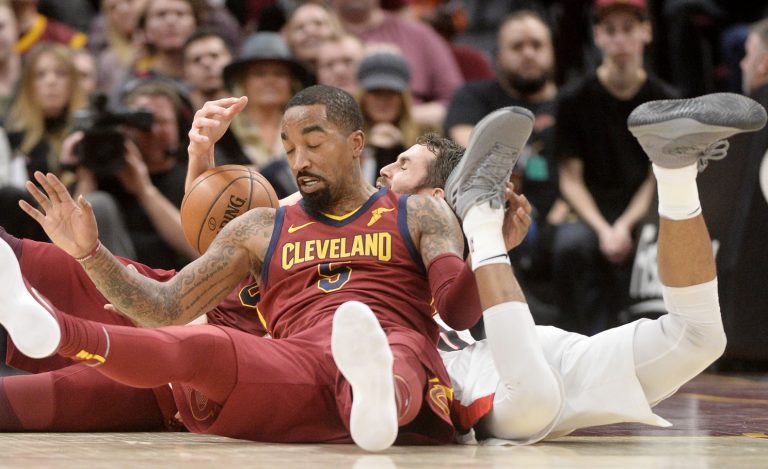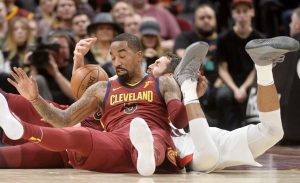 Barring a historic turn of events, the Cavs are in the playoffs as they currently sit in the 4th seed in the East, 9 games up on the 9th place Pistons with 15 games to go. Nobody could blame Cleveland for taking a night off out on the West Coast, but at the same time they want to hold on to the four seed to get home court at least in the 1st round of the postseason. The Cavs could use a break though as tonight they play in the fifth straight road game out West. Cleveland could easily get blown out in the 3/15 NBA free pick – but there's that motivation in the back of their head to be the team that ends Portland's winning ways.
Lebron is going to Lebron as he's averaging a triple double over his last 15 games. Cleveland is a bit thin on the road however with Rodney Hood, Larry Nance, and Cedi Osman all battling some sort of ailments while Kevin Love and Tristan Thompson are already sidelined maybe until the playoffs. The minutes restrictions that these players are facing dips into the Cavs bench, which is one of their major strong points. If healthy, being on the road isn't an issue for Cleveland as they are 6-2 over their last eight. Of course that health is a big IF.
Portland In the Midst of Their Most Efficient Season in Years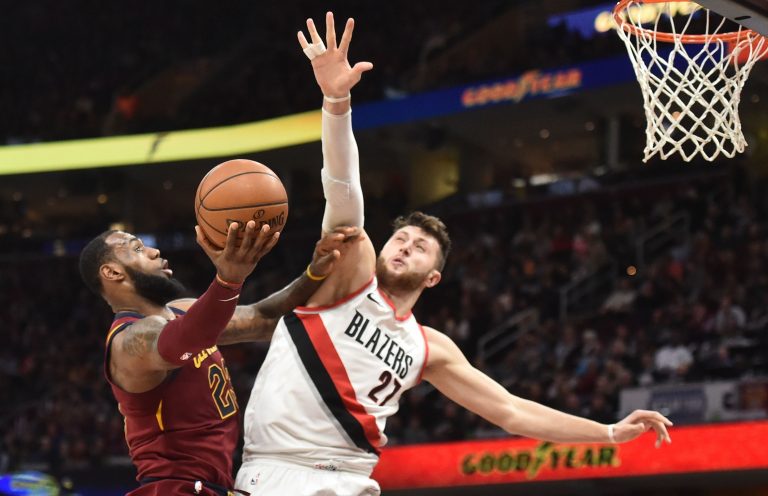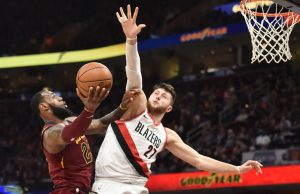 Portland should be able to put some points on the board in the 3/15 NBA free pick as Cleveland is thin, tired, and 10th or worse in points allowed, field goal percentage against, and three point percentage versus. Not only that, the Trail Blazers combo of Damian Lillard and CJ McCollum are playing championship worthy hoops right now. Lillard has four 30+ games in his last six while McCollum has 28, 22, and 30 point nights over his last five games. When (if) those two do miss, Portland boasts the 3rd best offensive rebounding team in the league which is huge against a thin Cavs interior. Lakers C Julius Randle put up 36 points and 14 rebounds two games ago in a win over Cleveland while Denver's big man Nikola Jokic went for 36 and 13 four games ago vs the Cavs.
The Trail Blazers could always score, but this year it's their defense that has vaulted the team into the #3 seed in the West. Portland's defense is ranked 7th in the league in efficiency this season and they've limited five of the last nine opponents to under 100 points scored. Portland has played six of the last seven games on their home court which gives them a big fatigue advantage since their last road game was 9 days ago. The Trail Blazers also have two nights of rest compared to Cleveland coming in on 1 days rest while traveling for past four games.
3/15 NBA Free Pick Betting
The Cavs do own a 127-110 win over Portland on January 2nd as -8.5 favorites. C Jusuf Nurkic had a big night (and should again tonight) with 23 points while Lillard and McCollum combined for 44 which still wasn't enough to get the W. Cleveland got 24 from Lebron James but will be missing 78 points from that contest as Kevin Love, Tristan Thompson, Isaiah Thomas, Jae Crowder, Channing Frye, and Dwyane Wade are all either hurt or traded. A rested Portland team with a great defense playing against a road weary Cleveland unit using messed up rotations has the chance to get ugly. Lebron James will put breaking the 10 game win streak on his own back – but it won't be nearly enough as Portland dominates inside and out.
Free Pick: Portland Trail Blazers -5.5