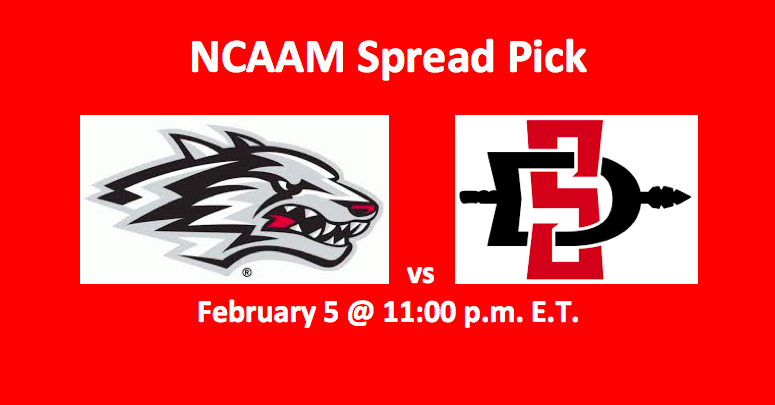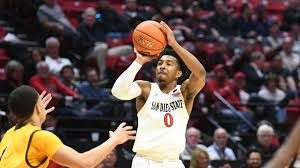 The San Diego State Aztecs (13-6 Overall, 5-3 MWC) play the New Mexico Lobos (9-12 Overall, 3-6 MWC) tonight at 11 pm ET. Our NCAAM Lobos vs Aztecs pick has San Diego State at -2.0. The Aztecs are fourth in the MWC. They are 2.5 games out of first place. The Lobos are five games away from first, they sit in ninth place, which is two spots away from last. These two teams met this season on January 15. That game ended with a 97-77 SDS victory. The Aztecs have won three straight games and are 4-1 for their last five contests. The Lobos have lost three in a row and are 1-4 for their past five games.
Basic Stats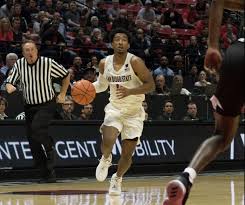 Our NCAAM Lobos vs Aztecs pick notes that one place where SDS tops UNM is in point against. San Diego State is allowing 68.9 PPG, while New Mexico is giving up 76.6 PPG. SDS is also plus-two on APG, while the Lobos are about a point better in PF and rebounds per game. Shooting-wise, the Aztecs are connecting on 45.9% of their field goals and the Lobos on 42.7%. Although not major differences, overall the stats favor SDS. Also, the Aztecs are about three percentage points better on frees and threes.
Edge: San Diego State
Top Players to Watch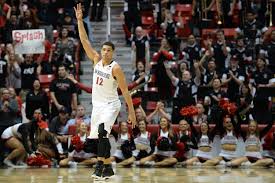 SDS guard Devin Watson is the point-man when it comes to playmaking. Along with a team-leading 4.9 APG, Watson is good for 16.0 PPG. He's hitting 43% of his FG and 39% of his threes. The Aztecs' top forward, scorer, and rebounder is Jalen McDaniels (16.8 PPG, 8.5 RPG, 49 FG%). McDaniels is an inside-out guy who's good on 33% of his threes. Forward Matt Mitchell offers 11.0 PPG and 3.7 RPG. He's hitting 45% of his field goal attempts. Also, look for forward Nathan Mensah to control the paint. Mensah is grabbing 5.0 RPG and connecting on 59% of his shots.
The Lobos are solid in the paint. Forwards Vance Jackson and Carlton Bragg are grabbing 7.1 and 8.0 RPG and scoring 13.0 and 11.0 PPG respectively. Also, forward Makuach Maluach, with 9.0 PPG and 3.4 RPG, can bring it. UNM is lacking in the guard spot, although Anthony Mathis leads the team with 15.7 PPG.
Our NCAAM Lobos vs Aztecs pick finds that for depth and balance, we like SDS. However, the Lobo front men offers more inside chops, but not enough to dominate the paint.
Edge: San Diego State
Keys to Our Lobos vs Aztecs Pick
On defense, Aztecs have the advantage
Lobos have to play up tonight and home may help
ORB and other stats– Aztecs have a small edge
Lobos don't have an avid playmaker
UNM frontcourt is sound
Edge: San Diego State
Our SDS at UNM Projection
Our NCAAM Lobos vs Aztecs pick likes SDS for a few reasons. The Aztecs have been more consistent than the Lobos. Also, as of late, they are playing very sound basketball. We're going with the Aztecs at -2.0.
Summary NCAAM #1 Lobos vs Aztecs Spread Pick: SDS at -2.0