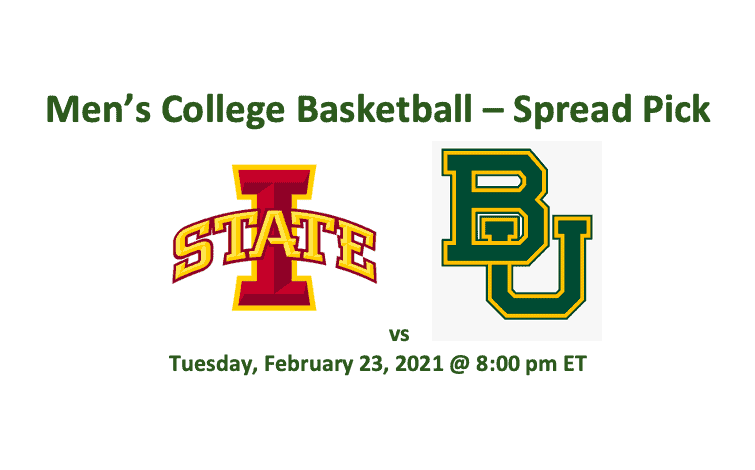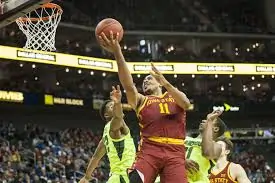 Our Iowa State vs Baylor pick has the top team in the Big 12 Conference, the Bears, hosting the last-place club, the Cyclones. The #2 Baylor Bears (17-0 Overall, 9-0 Big 12) are headed into the conference playoffs with a perfect record. Conversely, the Iowa State Cyclones (2-16 Overall, 0-13 Big 12) have been all but perfect. Presently, ISU is on a 12-game losing streak with their last win being 60-45 against Jackson State on December 20, 2020.
The point spread for this game is a whopping 23.5. If you're betting on Baylor, they'll need to win by 24 points. You can get the Bears at -103. The Cyclones are +23.5 and can be bet at -107. This game will be played Tuesday, February 23, 2021 at Ferrell Center in Waco, TX. Tipoff is scheduled for 8:00 pm ET. Also, we've got the over/under on this Iowa State Cyclones vs Baylor Bears Big 12 matchup.
Iowa State vs Baylor Pick – Stats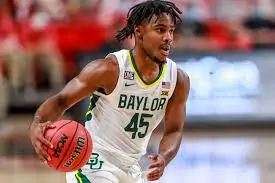 The stats could tell the tale in this game. ISU is averaging just 65.6 PPG, while they are allowing opponents 77.0. On the other hand, the Bears have averaged 87.0 PPG. They are giving up just 62.8 PPG. The Bears are hitting field goals at the rate of 50.7%, while the Cyclones are connecting on just 42.0%.
Along with dominating in basic scoring and defensive stats, the Bears top the Cyclones in rebounds (37.5-31.3 PG), assists (18.2-11.0 PG), and steals (9.7-6.4 PG). Baylor is making one more block per game than ISU. Finally, in terms of long-range shooting, Baylor is good on 43.9% of their threes, while ISU is completing just 32.1% of their attempts. The one area where the Cyclones excel is foul shooting. Iowa State is hitting 77% of their frees. However, the Bears are completing merely 70.4% of their charity stripe attempts.
Cyclones vs Bears – Players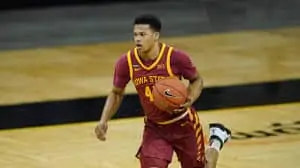 ISU brings four double-digit scorers to this game. Two guards, Rasir Bolton and Jalen Coleman-Lands, and two forwards, Solomon Young and Javan Johnson, comprise the primary offensive output for the Cyclones. Bolton leads the team with 15.7 PPG, 4.8 RPG, and 3.9 APG. Across from him, Coleman-Lands is good for 13.2 PPG and 3.9 RPG. He's the team's best three-point shooter (37.9%) Young, who's hitting 50% from the field, is averaging 11.0 PPG and 4.8 RPG. Also, in the paint, Johnson adds 10.0 PPG and 4.0 RPG.
Our Iowa State vs Baylor pick observes that the Bears are loaded with four double-digit scorers and four other players who combine for 25 PPG. Five guards lead the scoring with two providing exemplary setup skills. Jared Butler, who's averaging 17.0 PPG and 5.2 APG, is completing 49.3 of his field-goal attempts and 44.6% of his threes. The second-top scorer, MaCio Teague, is good for 14.7 PPG. He completing 47.9% of his field goals. The top three-point shooter at 49.4%, Davion Mitchell, is hitting 54.1% from the floor. Mitchell is averaging 13.6 PPG and 5.8 APG. Rounding out the guards, Adam Flagler and Matthew Mayer are hitting for 10.2 and 8.3 PPG respectively. In the paint, Jonathan Tchamwa Tchatchoua is contributing 7.8 PPG and 6.4 RPG. He's a 60% shooter from the floor.
Iowa State vs Baylor Pick – Final Word
Our Iowa State vs Baylor pick notes that these teams first met this season on January 2 when the Bears took down the Cyclones 76-65. In their last seven games against Baylor, ISU is 2-5 ATS. Additionally, in their last 17 games, the Bears are 13-4 ATS. Of course, this game is unique in comparison to all others and while trends should be taken into account, you have to wonder if the Bears will be motivated to utterly decimate Iowa State? At the same time, the Cyclones are the worst team in the Big 12. When it comes down to it, we can see the Bears outpacing the Cyclones in this one. Go with the Bears at -23.5.
Prediction Summary – Iowa State Cyclones vs #2 Baylor Bears
Point Spread Pick – Baylor Bears at -23.5 (-103)