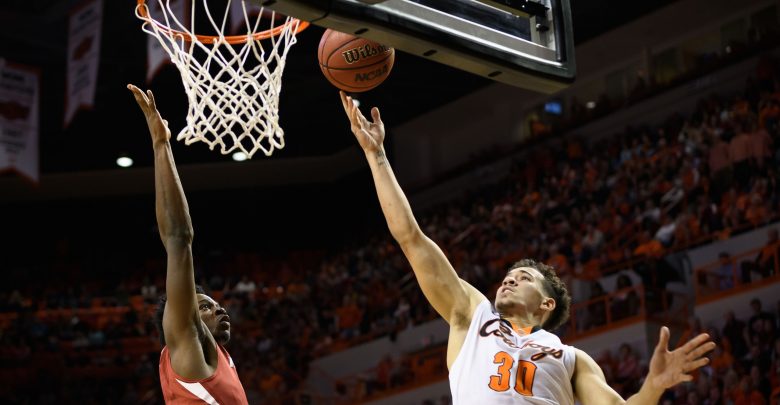 The glaring detail sticking out in the 1/27 college basketball free pick is that OSU is 0-4 away from their home court this season. On Saturday afternoon the Cowboys will be taking on a very tough Arkansas team that just so happens to be 10-1 in Fayetteville this season. Is Oklahoma State's tough road record just a result of playing superior competition and likewise is Arkansas' impressive home resume padded by playing tomato cans? We shall see.
#GoPokes #OSU https://t.co/LuYR1g4gmF PREVIEW: Arkansas vs. Oklahoma State pic.twitter.com/C3RbP3DPqW

— Go Pokes! (@OSUPOKESNO1) January 27, 2018
Oklahoma State Has Played Tough Road Opponents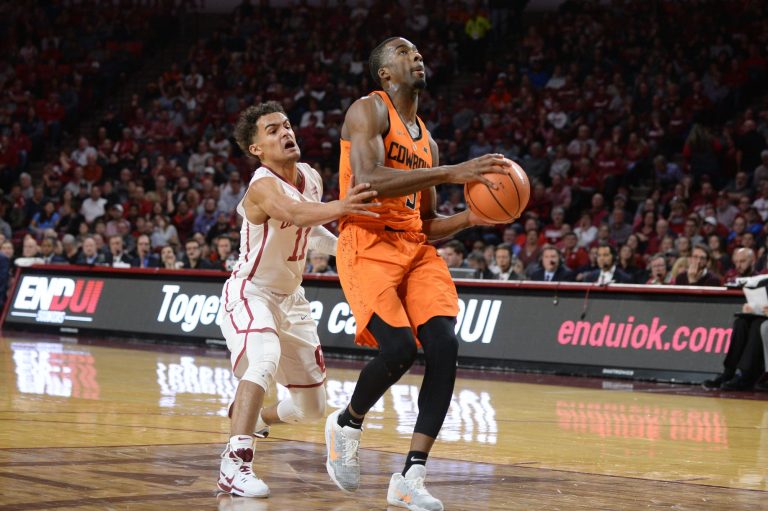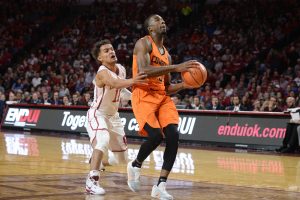 OSU's strength of schedule is 82nd this season but their follies on the road have all come against quality opponents. Those losses include a 20 point throttling at the hands of Trae Young and Oklahoma, a four point defeat against 15-5 Kansas State, a 16 point loss at Baylor and falling by 5 at #14 Texas Tech. For the 1/27 college basketball free pick oddsmakers aren't showing OSU much love however making them +6.5 underdogs at Arkansas.
Overall the Cowboys have lost five of their last eight coming into Saturday afternoon's contest. These two teams met almost a year to the day last season, with Oklahoma State notching a 99-71 home win as -7.5 favorites. Jaylen Barford went for 21 points in that contest for Arkansas and he's back for today's game. OSU returns their leading scorer from that game too as Jeffrey Carroll put up 20 against the 'Hogs in last year's tilt. To repeat the win from a year ago, the Cowboys will need to find some consistency on offense as they've scored under 70 points in three of the last four. That might be possible against an Arkansas defense that has given up 75+ in seven of the last eight.
Is -6.5 Too Much for Arkansas?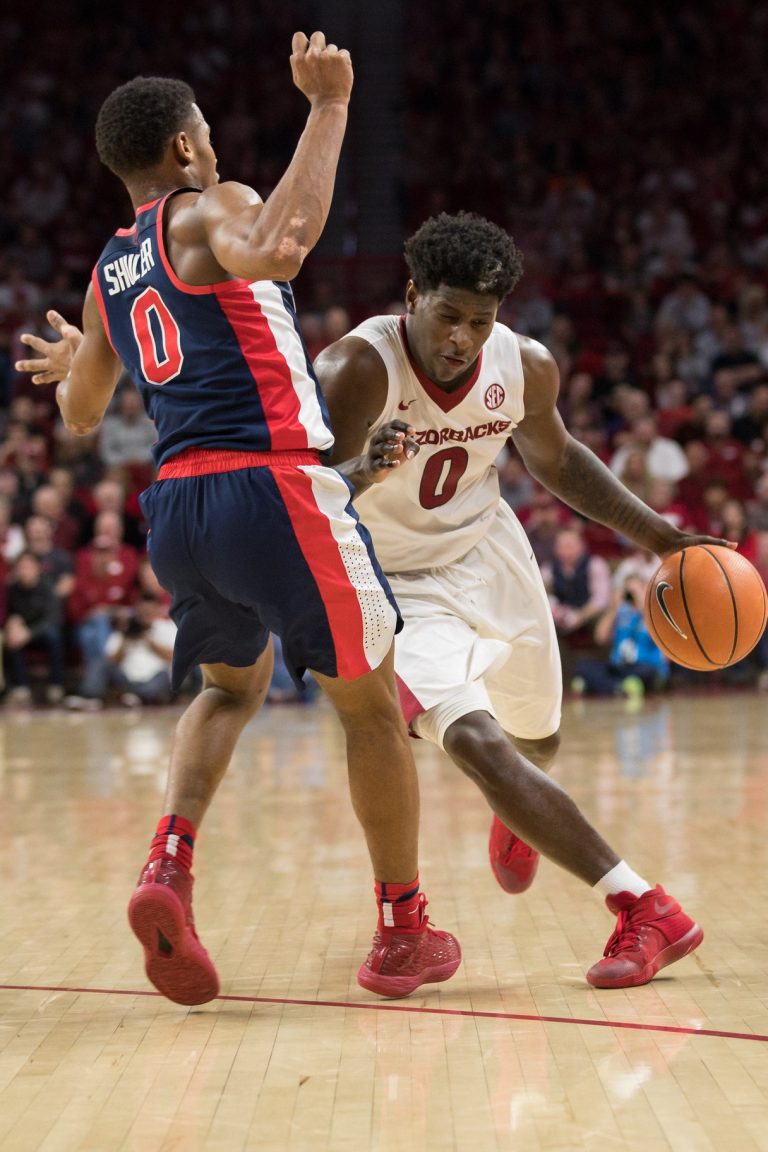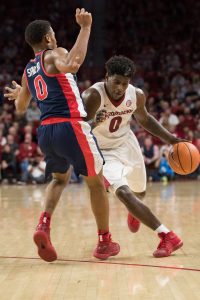 The 1/27 college basketball free pick line of ARK -6.5 might seem like a lot but much of it is weighted on the Razorbacks impressive 10-1 home record this year. You really can't say the 'Hogs strong start wasn't earned either because their strength of schedule ranks 16th in the country and Arkansas is top 25 in RPI. The Razorbacks have posted home wins over #22 Tennessee and Missouri and even beat #11 Oklahoma at the PK80 Invitational. That sole loss in Fayetteville looms large though; a 21 point loss to LSU as -9 favorites on January 10th.
Arkansas hosts this game having won three of four but to make it three victories in a row they'll likely rely on their dynamic offensive duo of Jaylen Barford and Daryl Macon. Barford has scored 23+ in each of the last three contests while Macon has added 25 and 20 in the last two. The Razorbacks have a top 20 offense in the country in scoring and they should be able to counter the OSU unit. The Cowboys leading scorer Jeffrey Carroll has failed to break 20+ in scoring in five of the last eight games.
1/27 College Basketball Free Pick
Arkansas to host Oklahoma State in Big 12/SEC Challenge#KTLOSports https://t.co/pjXyQ8LsD7

— KTLO Radio (@ktloradio) January 27, 2018
The public is liking the points in this game as 75% of wagers are on OSU +6.5 making it the 9th most popular wager of today's CBB slate. That being said the Cowboys are just 1-5 ATS their last six non-conference games while the Razorbacks have covered in five straight non-conference tilts. It's not ideal that Arkansas is 0-4 ATS their last four home games or 1-7 ATS their last eight overall but this feels like a revenge game from last year's blowout loss in Stillwater. The Razorbacks have the offense to push this game out of hand.
Pick: Arkansas Razorbacks -6.5