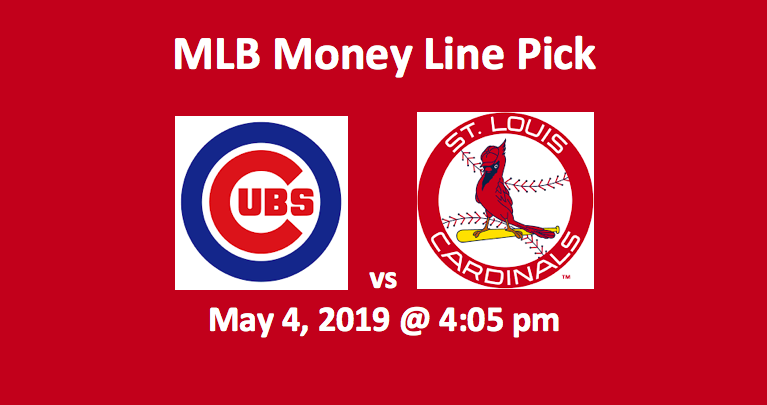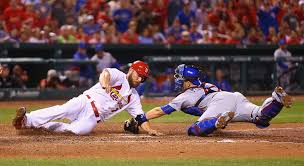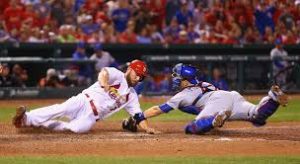 This Chicago Cubs vs St Louis Cardinals pick has the Cubs favored. Note, that this Chicago Cubs vs St Louis Cardinals pick and preview features the one and two teams in the NL Central Division. The Cards top the division with a record of 20-12 and an away mark of 8-8. The second-place Cubbies, who are 17-12 overall and 8-4 at home, are 1.5 games out of first place. The game, which is the second of a three-game weekend series, is slated to start at 4:05 pm ET on Saturday, May 4. The game will be played under partly sunny skies at Wrigley Field. Chicago won the first contest last night 4-0. This is the first series of the 2019 MLB season featuring these two NL Central clubs. The Cubs with the money line are at -127, while the Cardinals at listed at +120.
Chicago Cubs vs St Louis Cardinals Pick – Pitching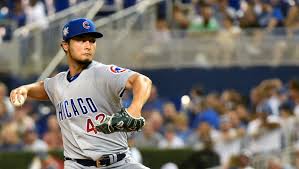 The Cubs will start righty Yu Darvish (2-3 W/L, 5.02 ERA, 1.57 WHIP). Darvish, who lost his first two starts, is 2-1 for his last three games. During his last start, where he went six innings allowing one run on a homer, he gave up two hits while striking out eight and walking four. Darvish features four pitches, including an effective 93mph fastball with average velocity and an 83mph slider, which sweeps across the plate and results in a greater number than average fly balls. Today, he'll try to build on his last outing, which was very positive. Chicago won that game, beating the Arizona Diamondback 9-1.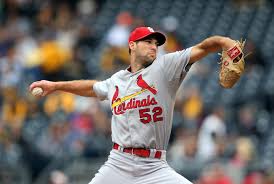 Michael Wacha (2-0 W/L, 4.78 ERA, 1.56 WHIP), another right-hander, takes the mound in this game. The Cardinals' Wacha had no decision in his first three starts. He's won this last two, which were against Milwaukee on April 17 and Washington on April 29. Against the Brewers, he allowed two runs on five hits over six innings. He struck out seven and walked one. Versus the Nationals, the righty pitched five innings, allowing three runs on four hits, while striking out five and walking three. Wacha, who uses four pitches including a very tough to hit 85mph change, which utilizes a circle grip, and a worm-killing 89mph cutter, which results in a high number of grounders, can be exceptionally tough to hit. He also has a four-seam fastball, which come in at 93mph and a 75mph curve, which features an extreme downward pitch.
Players and Stats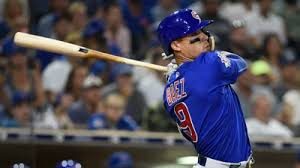 Our Chicago Cubs vs St Louis Cardinals pick notes that the Cubs have smacked 45 homers with shortstop Javier Baez being responsible for 10 of those round trippers. Along with leading the team in homeruns, Baez, who's batting .312, is also tops on the club in hits (39) and RBI (25). First baseman Anthony Rizzo, who has eight four baggers, is batting .252 while posting 23 RBI. Right fielder Jason Heyward leads team in batting average with a .315 mark.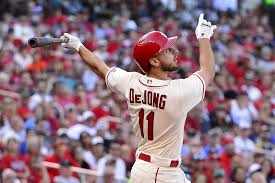 For the Cardinals, right fielder Jose Martinez is hitting .361, while left fielder Marcell Ozuna, who's batting .270, leads the team with 29 RBI and 10 homers. Another player with a good bat, Dexter Fowler (.321 BA), is injured and out. Shortstop Paul DeJong, who tops the team with 41 hits, is batting .323. The St Louis Cardinals certainly have some firepower, but with Fowler out, it is certainly reduced. If this team is going to get back on track today, they will need some solid production from DeJong, Ozuna, Martinez and others.
Keys to Our Cubs vs Cardinals Prediction
BA vs OBA St Louis edge– Cards are at .264/.229 and Cubs .257/.254
Run differential advantage Cubs– Chicago +42 (+1.45 per game) vs St Louis at +31 (+-.97 per game)
Team ERA Chicago edge, Cubs 3.75 and Cardinals 4.04
Cards better as dogs (12-3) vs Chicago as favorite (11-8)
Wacha is 4-8 with a 6.65 ERA vs Cubs
Our Chicago Cubs vs St Louis Cardinals Pick
Our Chicago Cubs vs St Louis Cardinals pick that when it comes to starting pitchers, the Cardinals seem to have an edge. However, today's starter for St Louis, Wacha, has not done well against the Cubs. Overall, stat-wise, Chicago looks better, while the Cardinals, who are leading the division, have performed well as the underdog. In this game, we're going with the home team Cubs and the money line at -127
Summary St Louis Cardinals at Chicago Cubs Pick
Chicago Cubs with money line (-127)