The Big Ten wants to expand their reach to the East Coast and thanks to a compressed regular season schedule they'll get their wish when the conference tournament kicks off a week early today at the Madison Square Garden. The Illinois Fighting Illini (14-17) and Iowa Hawkeyes (13-18) have the honors of being first up at the historical event with tip-off at 5:30 ET today. The Big Ten tournament first round free pick has seen a line shift from ILL -1 to IOWA -1 as bettors dig in for the best time of the year.
HAWKEYE GAMEDAY!

Big Ten Tournament First Round
12 Iowa vs. 13 Illinois
4:30 PM CT on BTN

Let's go Hawks!

— Dear Old Gold (@DearOldGold) February 28, 2018
Illinois Looks for Payback Today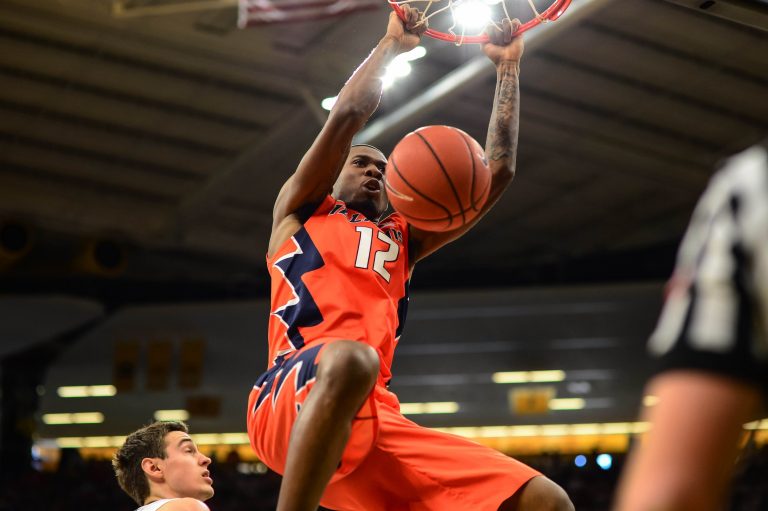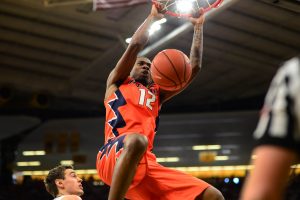 Illinois and Iowa met up just once during conference play but it was a doozie. In the highest scoring Big Ten game of the year, Iowa came back from an early 20-point deficit to top the Fighting Illini 104-97 in OT in Champaign. If Illinois wins that game, who knows how their season would have turned around. As it turns out the loss was one of eight that the Illini dropped to start conference play. It's important to not put too much stock in that resume though because six of those defeats came either by a point or in OT.
The #13 Illini have lost six of their last 10 coming into the tournament but they have won two of their last four. They are riding into the Big Ten tournament first round free pick on a winning streak after beating Rutgers 75-62 on Sunday. That win was important not only for momentum, but also because the game was only 31 miles from New York City. Illinois has been in town ever since which should give them the travel / fatigue advantage.
Iowa Aims To Put Conference Tournament Struggles Behind Them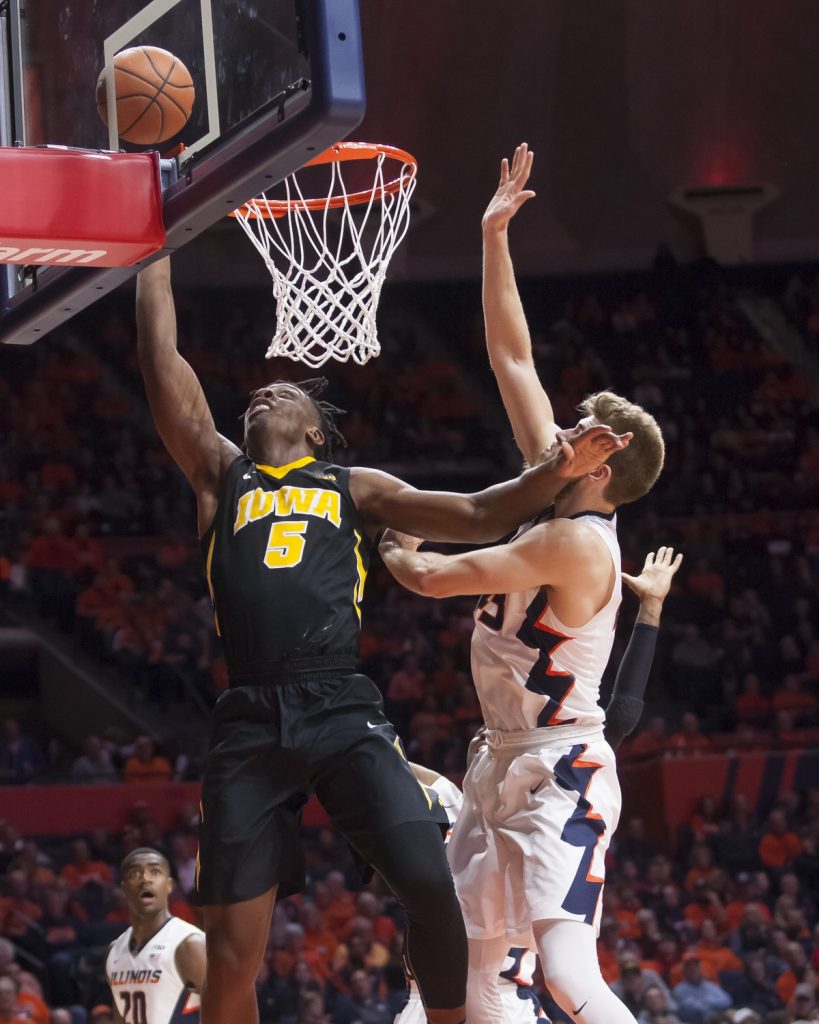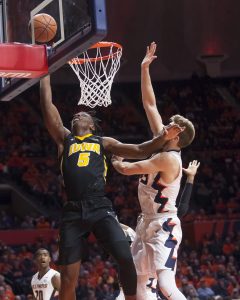 The Hawkeyes come into the Big Ten tournament first round free pick on a win streak of their own after a 77-70 win over Northwestern on Sunday. It was a bigger victory than it seemed as the win snapped a string of six straight losses by the Hawks. The #12 Iowa Hawkeyes have some Big Ten tournament demons to dispel today as they've loss their first game of the tourney in four straight years. Under coach Fran McCaffrey the team is just 2-7 in the Big Ten tournament in eight years. Today marks Illinois coach Brad Underwood's debut in the conference postseason.
In that Hawkeyes win back on January 11th, Iowa was led by the dynamic duo of Jordan Bohannon (29 points)- he of the good karma – and Tyler Cook (21 points) while Luka Garza also added 19. Illinois was led by 27 from Trent Frazier and those are expected to be the major players once again in today's contest. In that game Iowa shot 50% from the field but just 7-24 from three point range. Frazier was 7-11 just from three point range and the Illini as a whole shot 46% from downtown in that game. Can they expect the same type of shooting success at the Garden today though?
Big Ten Tournament First Round Free Pick Betting
With the atmosphere of playing in the Mecca of basketball combined with the #3/#6 offenses in the conference going up against the #12/#14 defenses this should be a great start to conference tournament season. The game is pretty much a split for bettors with 52% taking IOWA -1. Illinois is an unknown with Underwood in his first year of the tournament, but Frazier has the makings of a star and the Illini had minimal travel to get to New York City. Unfortunately for the Hawkeyes, their conference record under McCaffrey is a known – and it's not good. You can't forget that this is a young Iowa team that dropped six of seven down the stretch despite the fact they are technically the higher seed / favorite today.
Free Pick: Illinois Fighting Illini +1