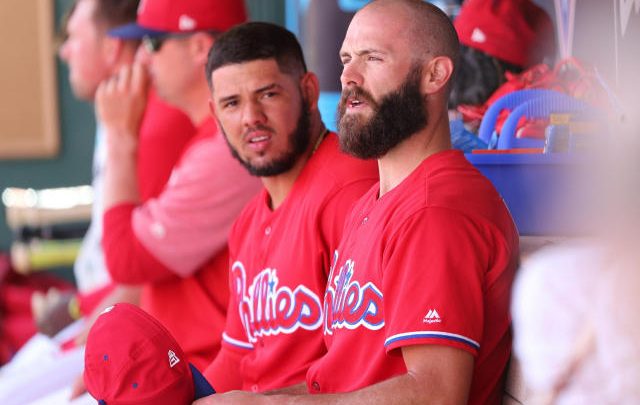 Jake Arrieta makes his Phillies debut in the April 8th NL free pick but there's some questions about how deep he'll go after just signing on March 12th. Phillies fans are anxiously awaiting the start – a change from when Arrieta was warming up with the Cubs a couple years ago. The right hander takes on the Marlins today as hefty -178 favorites. That line is down a bit after a -228 open. Are oddsmakers thinking that the Philadelphia bats have dried up after yesterday's 20-1 shellacking?
Miami Looks to Salvage Something From This Road Trip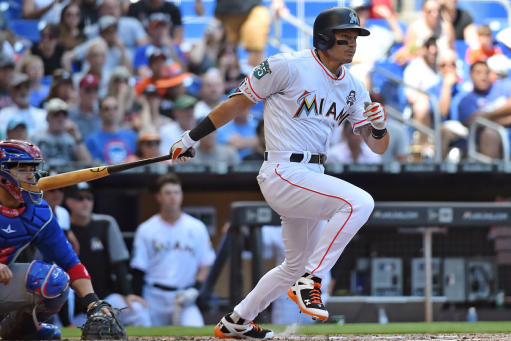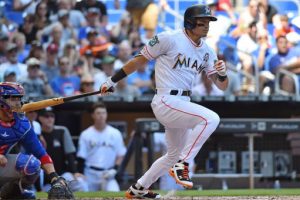 The Marlins play 12 of their first 15 games at home this season – separated by this three game stint in Philadelphia. It's not like their home turf has been kind as Miami is off to a 2-6 start, but life on the road has been especially painful as the Marlins have been outscored 25-1 through two games in this series. Miami batters have just 9 hits in the two games and that might not improve against Arrieta as just two Marlins players have ever faced him (.143 average).
The duties of stopping the Philadelphia bats in the April 8th NL free pick will fall on Trevor Richards. He gave up 5ER through 4.1 IP but the reliever will stay in the rotation despite posting a 10.38 ERA on the year. The right hander may have success today for the simple fact that Phillies batters are tired after posting 20R on 20 hits yesterday. The rookie will be making just his second big league appearance on Sunday so he has never faced any current Phillies batters.
All About Arrieta on Sunday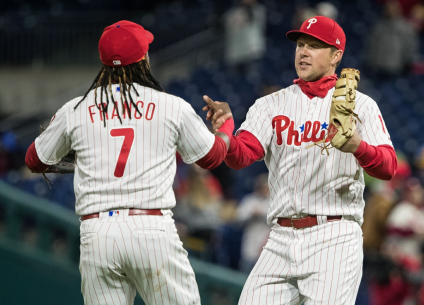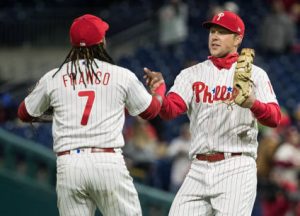 Arrieta should be lined up for some success in the April 8th NL free pick despite having a shortened 'official' spring training. After a shaky beginning to 2017, he posted a 2.28 ERA in his last 12 starts of last season. Despite not facing many of the current Miami batters, Arrieta is 3-0 with a 1.38 ERA in four career starts vs the Marlins. He's also very comfortable pitching in his new home ballpark, going 2-0 with a minuscule 0.60 ERA in two starts at Citizens Bank Park.
Arrieta might not need to be sharp if his offense continues to shine. The Phillies led 17-0 after 4 innings yesterday as seven players had a multi-hit game. 3B Maikel Franco is 5-8 with 10 RBI in the series and has homered in back-to-back games. Philadelphia doesn't have any experience against the Miami starter, but the offense seems to be clicking in their first two home games of the season.
April 8th NL Free Pick Betting
Today's game might not be as big of a slam dunk as you'd think as Arrieta may be on a pitch count in his first start of the year. That being said, he keeps himself in tremendous shape during the offseason and is reportedly ready for 'extended' work. The Phillies are the most heavily bet team on the board today as a whopping 86% of the public are on Philadelphia. That's never ideal, but the Phillies would love nothing more than to get a sweep in their first home series of the year. That combined with how out of place the Marlins look lately makes Philly the pick today.
Free Pick: Philadelphia Phillies -1.5 (+110)