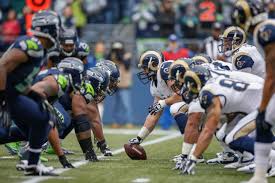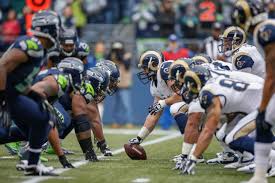 Our 2016 week 15 NFL Thursday Night Football pick offers the Los Angeles Rams (4-9) at the Seattle Seahawks (8-4). This game is between the lowest scoring teams in the NFL, the Rams who are averaging 14.9 PPG and one of the toughest defenses in the league, the Seahawks who are allowing 17.8 PPG.
Los Angeles also fired coach Jeff Fisher this week. John Fassel, who coordinates special teams for the Rams, will serve as head coach for the rest of the season. Both teams are coming off of major losses. When these two teams met in the second week of the season, Los Angeles startled Seattle 9-6.
Los Angeles has lost 8 of their last nine. During that time, the team's one win was against the Jets. That occurred on Nov. 13 and the score was 9-6. This past week, the Falcons humiliated the team at home. Fans booed the team as they went down 42-14. Other losses were to New England, New Orleans, and Miami.
The Seahawks are 3-2 for their last five. This past week they were trounced by Green Bay in the cold of Lambeau Field 38-10. The team's other loss was to Tampa Bay 14-5 on Nov. 27. On Nov. 13, they had a big win against the Pats in New England. The score was 31-24 and the following week they took it to the Eagles 26-15. Seattle also beat Carolina 40-7 on Dec. 4.
Los Angeles Offense vs. Seahawks Defense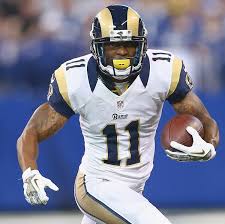 The Los Angeles offense has done relatively little all season. It's hard to imagine them doing much against one of the better defenses in the league. QB Jared Goff has been playing as of late, but he probably won't play due to illness. Case Keenum (61.0 COMP%, 9 TDs, 11 INTs, 23 Sacks) will most likely get the start. WR Kenny Britt (63 REC, 935 YDs, 14.9 AVG, 5 TDs) is his top receiver. WR Tavon Austin (51 REC, 463 YDs, 9.1 AVG, 3 TDs) offers decent running chops, as he's averaging 5.6 YPA. The O-line has allowed 34 sacks and L.A. quarterbacks have tossed 16 picks. The Rams have suffered 16 FF.
Seattle, which is giving up just 17.8 PPG, is facing a team that they can control. They come to this game with 32 sacks, 59 PD, and 11 INTs. The Seahawks also have 15 FF. Frank Clark and Cliff Avril have 7.5 and 10 sacks respectively. CB Richard Sherman (4 INTs, 10 PD) leads the team in picks, while DB DeShawn Shead leads the club with 13 passes defended. LB Bobby Wagner leads the team in total tackles with 139.
Seattle Offense vs. Rams Defense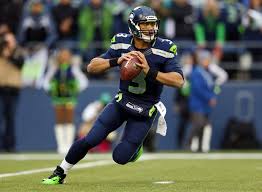 Seattle has a low-scoring offense, averaging 21.1 PPG. Their frontline has allowed 32 sacks and 40 TFL. RB Christine Michael (117 ATT, 469 YDs, 4.0 AVG, 6 TDs) may find he is challenged by the Ram frontline. QB Russell Wilson (64.6 COMP%, 13 TDs, 10 INTs, 32 Sacks), who threw five interceptions against the Packers last week, needs to get back on track. WR Doug Baldwin and TE Doug Graham are both stuck at five TDs each. Chances are Wilson will focus on his two favorite receivers.
The Ram defense is allowing 23.4 PPG. They have the opportunity to keep this team in the game. L.A. comes to this game with 58 TFL, which is solid, and 61 PD. They have just 24 sacks, six INTs, and 9 FF. LBs Alex Ogletree (117 TCKLs, 8 TFL, 8 PD, 1 INT) and Mark Barron (102 TCKLs, 1 Sack, 4 TFL, 7 PD, 2 INTs) are both awesome tacklers and pass defenders. CB Trumaine Johnson leads the team in passes defended with 11; he also has one interception and three TFL. DT Aaron Donald (7 Sacks, 11 TFL, 3 PD, 2 FF) is a major force on this team.
2016 Week 15 NFL Thursday Night Football Pick
It's interesting to note until the Rams met the Saints, they've been able to keep games relatively close. The firing of Fisher and replacing him with Fassel, a known and respected entity, may give the Rams some extra juice. The spread is 17 points. We're taking Los Angeles at +17 in our 2016 week 15 NFL Thursday Night Football pick.
The game will be played Dec. 15 at 8:25 in Seattle.
2016 Week 15 NFL Thursday Night Football Pick: Los Angeles at +17.0