Sportsbook.ag / Sportsbook.com is NOT a Legit Sportsbook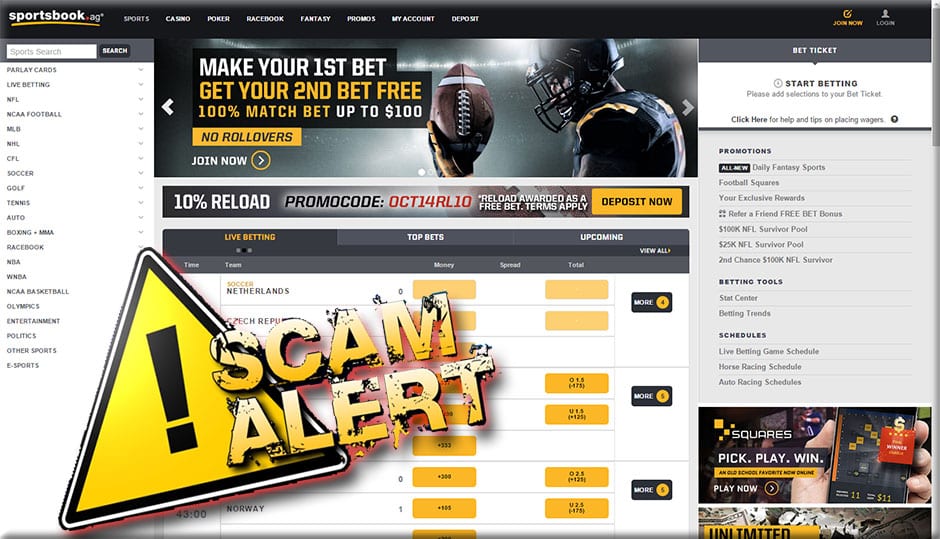 In a Nutshell...
Sportsbook.ag is taking 3+ months to payout players while they continue to collect new player deposits immediately. Classic signs of a slow-rolling scam... You deserve better!
Negatives
Don't expect to be paid for 2-3 months - maybe longer!
Sportsbook.ag (previously Sportsbook.com) has something of a ragged history, and has been plagued with a wide variety of complaints ranging from canceled bets, voided winnings, and retroactive enforcement of ever-changing terms of service. Will I ever trust Sportsbook.ag with my hard earned money?  No way!
On the site you've got a complete American sportsbook including (horse) races, poker, casino games (such as blackjack and craps), as well as numerous international teams for soccer, mixed martial arts, and much more. They've also got tips, stats, betting trends, and tons of other information at your fingertips without every having to leave the site.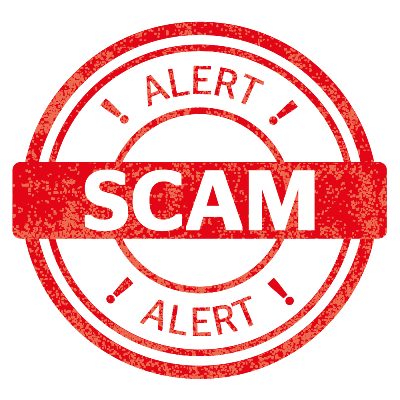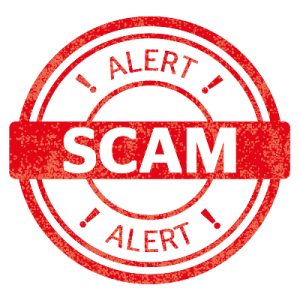 Although they've slightly reduced the frequency of general complaints from bettors, the site has been repeatedly criticized for posting odds late on certain markets, and occasionally offering lines and point spreads only on certain days.
Deposits
Deposits are limited to $1000 per day (by gift, debit, or credit card, with a maximum of 3 reloads per 24 hours). Other payment options may involve unspecified fees, but the site claims to cover them and typically credits your account within 24 hours. Reload bonuses are capped to $500 regardless of the deposit amount or payment method.
Payouts
Withdrawals are still the number one issue for its US-centered market. Payouts (available only as checks or gift cards) take a minimum of 3-5 weeks to process, with some customers waiting in excess of two months. And that is just to process the payout request – not get paid!  This is a classic stall tactic and processing a payout at a good sportsbook never takes more than 24 hours.  This is considered to be one of the slowest payout histories in the industry, and for almost a decade it scored an F- on sportsbookreview.com blacklist (now removed in the past 1-2 years).
Additionally, you only get one free payout per year, which is limited to a maximum of $2500 per check, and after that you'll have to pay a 3% withdrawal fee every time.  I'm not sure this matter since it will take you more than a year to get your payout!
Bonus
Although the site boasts plenty of promotions and deposit bonuses, bettors are still subject to a minimum 20x rollover that very few players could ever hope to achieve.  A 20x rollover is absurd and twice as high as any other sportsbook out there.
Summary
An objective look at Sportsbook.ag clearly demonstrates that they can never truly compete with the best betting sites, and it definitely isn't for beginners (even though beginners are their target customer).  The whole Sportsbook.ag business plan focuses on bettors who are not quite savvy enough to take advantage of the site's odds inaccuracies, and are easily fooled by misleading promotions, changing terms, and complicated house rules. Furthermore, anyone who does build up a healthy balance can expect lengthy, unreasonable delays and mounting fees when attempting to cash out large sums.
Perhaps a few more years of positive trends will give Sportsbook.ag enough distance from its troubled past to make a real difference, but until then you should stick to the quality, top-rated online sportsbooks.
Other Sportsbook owned by Sportsbook.ag that you should stay away from:
Superbook.ag
PlayersOnly.ag