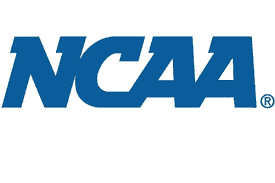 Our NCAAM Basketball Preview 2020 – 2021 includes a detailed analysis of each team in the AP Top-25 preseason rankings as well as conference previews of the ACC, Big 12, Big East, Big Ten, Pac-12, and SEC. These previews serve sports bettors and fans throughout a season that will be defined in many ways, including by COVID-19.
How might COVID affect the season? It already has been. On day one of the 2020 – 2021 NCAAM basketball season more than 30 of the 175-plus games were either cancelled or postponed. Thus, COVID-19 stands to be a game changer this year, and a virus is very hard to handicap. In this season, which is starting late, each team will play about 30 games, which is close to the number normally played. However, that number could certainly change, in fact it already has due to the virus.
NCAAM Basketball Preview 2020 – 2021 – Overview
Note, our NCAAM Basketball Preview 2020 – 2021 is designed to aid you in your picks throughout the men's college basketball season. For this reason, we suggest that you bookmark this page, as it will has every link you require to access all of the information in the 30-plus webpages, the hundreds of stats, player bios, and team histories and the 35,000-plus words we've used to define the major teams and primary conferences that will battle each and every week.
At the same time, Betting Brain offers quality NCAAM basketball picks throughout each week. Thus, all of our picks utilize the latest information, study the most recent trends, and are developed carefully using stats, player information, and more.
Preview Specifics
We analyze each team in our top-25 preview using the latest information. Each preview includes:
An overview of how the team performed last season
Analysis of last season's statistics
Information concerning key departures
Specifics regarding returning players
An assessment of the freshman class and transfers
Detailed analysis of each team's backcourt, frontcourt, and bench
Overview of each coach
Review of what will make or break each time
Final word regarding the 2020 – 2021 season
Projection of conference finish and NCAA Tournament result
Note, these are comprehensive previews designed to give readers, especially sports bettors, insights into both the strengths and weaknesses of each time. Additionally, we offer information to help you understand how exactly each team will perform this season.
AP Top-25 for 2020
NCAAM Basketball Preview 2020 – 2021 – Conference Previews
Each conference preview has been created to help sports bettors understand how each team will perform in league play. Of course, sports bettors crave the essential information in these previews. Can Illinois or Wisconsin really take down the Big Ten, how will Duke do against other ACC opponents, and can Creighton compete against Villanova in the Big East? After reading our NCAA Men's Basketball conference previews, you'll have a better sense of the answers to these and many more questions.
NCAAM Basketball Preview 2020 – 2021 – Final Word
We've created our NCAAM Basketball Preview 2020 – 2021 to ensure you have quality information and premium analysis. Consequently, as the NCAAM basketball season progresses, come back to check these previews. They have been developed to give sports bettors insights throughout the season. Finally, best of luck to you when wagering on this college basketball season.