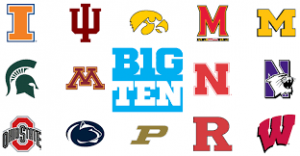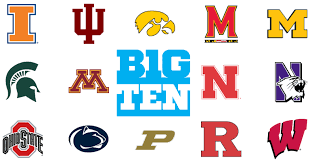 The Big Ten is brimming with 14 teams, and just about every one of them has a shot at either the NCAA Tournament or the NIT. Between the two tournaments, we expect five Big Ten clubs to go to the Big Dance and another seven or eight to the less desirable NIT. It's interesting to note that despite the fact that this conference is noted for being an athletic powerhouse, they have not won the national title in 18 years. That's a major drought. This season, we see Michigan State as being the primary contender when it comes to going deep into March Madness. Our 2018-19 Big Ten college basketball preview is designed to be used throughout the season, as it provides important information and insights into each team. Use our men's college basketball pages to understand how each team fits into their conference and the national picture. Return often throughout the season to our NCAA Men's Basketball and Big Ten pages, as we will be updating them with important information.
2018-19 Big Ten College Basketball Preview – Teams
Here's a quick sketch of each of the 14 Big Ten men's basketball teams. Use the links provided to navigate to our 2018-19 Big Ten college basketball preview of each team.
Illinois – The back looks solid but the front is questionable
Indiana – Inside/outside combo Morgan and Langford and D are top-notch
Iowa – This team has offense but defense is lacking and will be their ruin
Maryland – Top-10 recruiting class and return or Fernando and Cowan may equal success
Michigan – Coach Beilein's system will be in place and it's a winning one
Michigan State – HC Tom Izzo knows how to shape Big Ten title teams
Minnesota – This team has potential and, if healthy, could do some damage
Nebraska – Scorers Palmer and Copeland return to a team that won 10 of its last 12.
Northwestern – Without their two top players, we expect the Wildcats to flounder
Ohio State – Without Bates–Diop can coach Holtmann get this team to the NCAAs?
Penn State – Lions won the NIT but then lost top PG Carr to NBA, leaving them adrift
Purdue – Coach Painter still has PG Carsen Edwards, but he also has to replaced four starters
Rutgers – This team is destined to finish last once again
Wisconsin – Senior center Ethan Happ returns, but we doubt this team will get to the NCAA
2018-19 Big Ten College Basketball Preview – Projected Order of Finish