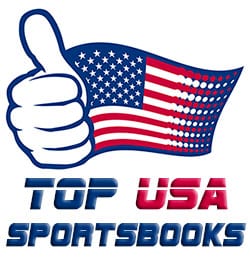 The US sports betting market is at a peak with plenty of reputable sports betting websites that are offering betting services to the USA. The 3 biggest US online sportsbooks are Bovada, BetOnline and Bookmaker. The "Big 3" online sports books are known for providing sports betting services to most areas in the United States. Biggest isn't always best, there are plenty of good smaller US sportsbooks like 5Dimes and GT Bets.
What You Need To Know About Using Offshore Sportsbooks
Online sports books operate within a gray area of US law. While US sportsbooks are licensed and regulated within their specific localities (like Canada & Costa Rica), the sportsbooks do not have any sort of licensing or certification that would hold up in a US court of law. If you ever had a dispute with one of these sportsbooks, legal action may not be within the realm of possibility. Luckily, the top rated US sportsbooks (like Bovada, BetOnline & Bookmaker) have proven themselves to be helpful whenever problems arise. With these three companies, customer service is always helpful and cash outs are processed quickly and efficiently.
Will My Credit Card Work for Depositing?
Probably.  The best way to ensure the success of your credit card deposits to call your card issuer and tell them that you will be using your credit card to purchase items from overseas. Do not tell your bank that you will be conducting online gaming; if someone from the bank asks you specifically why you would like this feature enabled, you may want to tell them that you like to shop online and someone recommended that you call your bank and activate this feature in order to use their credit card processor. Leave the conversation at that. If you mention that you are using your credit card for gambling online, the bank or credit card issuer may freeze your account or cancel your credit card privileges.
Other Deposit Methods
Another popular method of depositing onto online sportsbooks is by using cash transfer methods such as Western Union or MoneyGram. By using person to person transfers, you can ensure that your account is funded without a paper trail being present on your credit card statement. Generally speaking, most of the better sportsbooks available to those in the USA will allow you to deposit $300 or more using person to person transfers without incurring any fees.  Another option is bitcoin, which is gaining popularity for moving money to and from sportsbooks since it is fast, easy, cheap and private.
What About Cashing Out?
Most of the bigger and legit US sportsbooks will allow for you to cash out at least once per month without incurring a fee. Multiple cash outs within one month may be subject to a fee. This is the industry standard. Most patrons receive their cash out by requesting a paper check that is delivered through a courier service.
Americans will typically receive their cash out in a Fed-E-x or D-H-L envelope. Other patrons that cash out large amounts usually do so using bank wires. If your initial deposit method was a person to person transfer, it may be possible for you to cash out using the person to person method. Check the specific policies of your sports book for more information.
Top U.S. Betting Sites