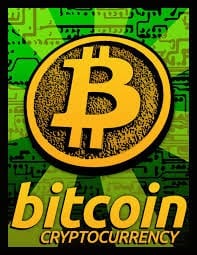 The Pros and Cons of Sports Betting using Bitcoin
Bitcoin entered the online economy in 2009, and it once it became more popular (around 2014), it was quickly realized that the digital currency could be the perfect medium for online gambling. Using bitcoins instead of dollars for your online sports betting activity will take the worry out of depositing and withdrawing your money.
Easiest Financial Transactions for the US Gambler AND The Sportsbooks
Betting on sports is a huge business in the US, with an estimated $400 billion wagered by US citizens on an annual basis.  However, only a very small percentage of this amount comes from bets placed with US regulated books in Nevada. Much of the business takes place at offshore sportsbooks such as Bovada, Topbet and BetOnline. For many US sports bettors, the offshore sites are something of a lifeline. However banking restrictions on both depositing and withdrawing from these sites can sometimes be frustrating and carry high fees.
Bitcoin allows for instant (and basically free) transfers both to and from online sportsbooks. No more credit card fees and waiting for a paper check to 'clear' through your bank account!  What is more, the transaction charges for the operator of the site are so small (basically pennies – usually around 2 cents) with BTC, meaning that you will not be subject to any sort of transfer fees.
Very fast
Very low fees (under a $1 to send/receive amounts like $5,000) especially if using a segwit-enabled wallet
More private
No worries about your credit card declining international charges or your bank accepting foreign checks.
We have just created a new
2018 Starters Guide for Bitcoin
How to use Bitcoin
The first step is to purchase your bitcoin (BTC) to get started. There are many reputable exchanges to buy and sell your bitcoins and accounts are free and easy to setup at the "bitcoin exchanges".  We highly recommend gemini.com, which does not charge a fee and you can use your checking account, debit card and credit cards to buy and sell bitcoins quickly.  Other good options that we use: bitquick.co, localbitcoins.com, gocelery.com and coinbase.com.
The next thing you should do is get yourself set up with a Bitcoin wallet (I use the Mycelium, Copay and Samouri wallet on my phone and I also have a Electrum wallet on my computer).    This step is not required because the exchanges listed above will supply you with a wallet, but I think it's a little safer to store your bitcoins in your own wallet.  You can easily transfer between your main wallet and your wallet on the exchange for a few pennies.  These wallets are easy to use and you can send/receive bitcoins with the click of a button.
That's it.  After you buy those bitcoins are yours and in your wallet.  You can now go to the sportsbook and deposit/withdraw bitcoins to and from your wallet.  When you are ready to convert the bitcoins to cash, go to the exchange you're using and sell the bitcoins to your bank account or credit card.  Banks do not know what your bitcoins were used for, so there is no risk of getting your bank account closed for gambling.
We are starting to see the bitcoin deposit/withdraw method becoming mainstream enough that the more established books are now accepting them.
It's win-win for sportsbooks and sports bettors.  Bitcoin eliminates sportsbooks from dealing with payment processors that deal with US banks, checks and credit cards.
Bitcoin Currency Fluctuations
FYI – The current Bitcoin market is a very volatile one, and this can cause problems for the serious gambler. The value of the Bitcoin may change up or down from the time you deposit and the time you withdraw. This effectively means that every time you place a bet, you are gambling on the sporting event AND the value of the Bitcoin. This is just something you need to be aware of.
Top Sportsbooks with Bitcoin