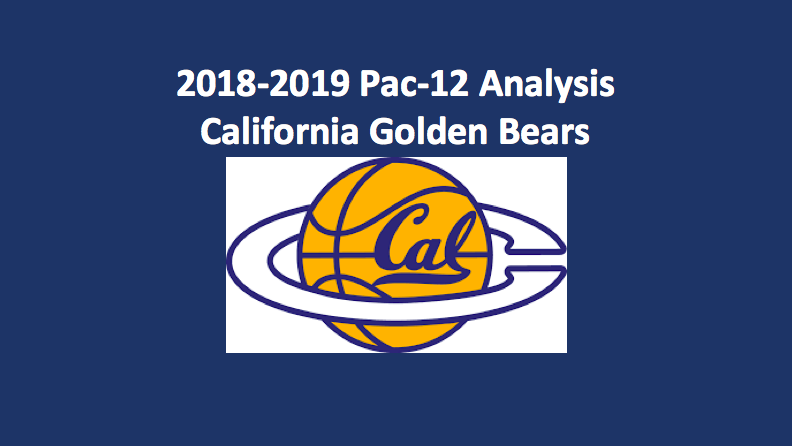 The California Golden Bears (8-24 Overall, 2-16 Pac-12) made a trip to the NCAA Tournament in 2016. That year, they were out in the first round. In 2017, the team went to the NIT. Last season, as coach Wyking Jones made his debut, they faltered. In his initial season, the Bears set a new record for defeats. They lost 12 times by 17 or more points, and won merely two conference games. Our 2018-19 California Golden Bears basketball preview doesn't see things improving much. After all, it's going to take some time for this team to make important strides. However, progress will be made, But it will happen in small steps this season with a look towards the future.
Frontcourt
Sophomore forward Justice Sueing (13.8 PPG, 5.4 RPG, 43.3 FG%) is back after putting up some impressive numbers in his first season. Sueing was a double-digit scorer in 23 games and averaged 15.8 PPG in conference play. After Sueing, there are questions regarding the Golden Bears' frontcourt. Returning players such as Roman Davis and Grant Anticevich, need to show more consistency and better inside play. Four-star recruit Jacobi Gordon, who missed his senior season with an Achilles problem, will most likely see meaningful minutes. At the same time, freshman Andre Kelly, who's 6'8" and 220 pounds, will be looked to man the post. Can he do so successfully?
Backcourt
Boise State transfer Paris Austin, now a junior, will be at the point. He offers refined basketball and leadership skills. As a freshman last season, Darius McNeill (11.3 PPG, 2.2 APG, 38.1 FG%) played point guard. He'll move to the shooting guard spot this season.  He should be more comfortable and productive in that spot. The top athlete on the team, Juhwan Harris-Dyson (6.2 PPG, 3.4 APG, 49.3 FG%), is expected to excel this season. Last year, he was plagued by a preseason health issue that saw him lose 20 pounds. At this point, he's healthier and ready to be an impact player.
2018-19 California Golden Bears Basketball Preview – Final Word
This is an undersized team that will have a tough time battling in the front. As it was last season, this year we expect this club to struggle on both ends of the court. This is a team that was ranked 12th in scoring offense, field goal percentage, and three-point percentage. Our 2018-19 California Golden Bears basketball preview envisions this team having a tough time making it out of the cellar. Patience will be needed, as the Golden Bears work towards improvement.
Pac-12 News and Updates