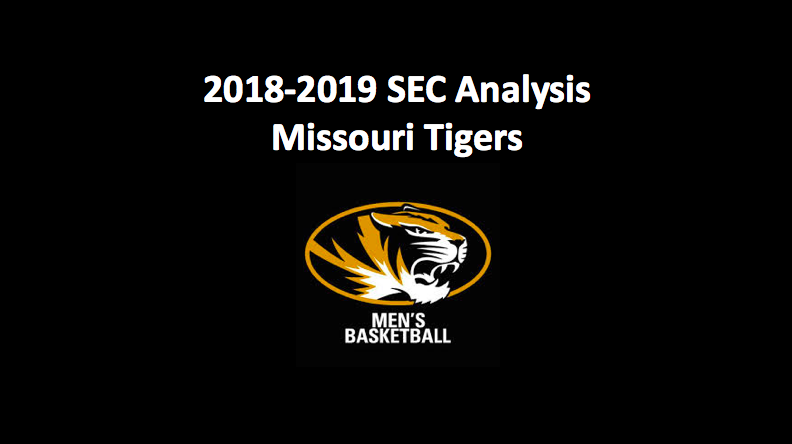 For the first time in four years, the Missouri Tigers (20-13 Overall, 10-8 SEC) made it to the NCAA Tournament. They got there partly due to the efforts of new head coach Cuonzo Martin. With Martin at the helm, the Tigers went from a 2-16 SEC record to a 10-8 conference mark. In the tournament, Missouri exited early, as Florida State took them out 67-54. Our 2018-19 Missouri Tigers basketball preview sees this basketball team as earning another winning record and getting back to the Big Dance. But how deep will they go? That's a major question. The Tigers are good, but they will need to improve throughout the season to become a major force.
Frontcourt
Sophomore forward Jontay Porter (9.9 PPG, 6.8 RPG, 43.7 FG%) had a fine first season and returns. He popped in 36.4% of his threes and played well in the paint. Along with being an able shot, Porter is a fine passer. Look for his numbers to improve in his second season. At 6'10" and 252 pounds, Jeremiah Tilmon (8.2 PPG, 4.2 RPG, 56.4 FG%) was a major force in the paint last season. Now he's back for his second year and even more is expected from him. Hopefully he can lessen this proclivity for committing fouls. Senior Kevin Puryear (8.6 PPG, 4.3 RPG, 44.1 FG%) saw his production drop last season, and his three-point percentage was abysmal (25.5 3PT%). Still, he's got the chops to toss in 30 points over the course of one game. Mitchell Smith, who was a medical redshirt last season is back. He's added 20 pounds of muscle and at 6'10" and 215 pounds should be a force in the paint.
Backcourt
This backcourt does have concerns. The only player who returns with significant experience is senior Jordan Geist (7.3 PPG, 3.8 RPG, 2.9 APG). Geist has a sound shot, hitting 43.7% of his field goals and 36.7% of his threes. Geist improved a lot in his junior season and his continued development is essential to this team's success. Other players who may be useful in the backcourt include freshman point guard Xavier Pinson and Tallahassee Community College transfer K.J. Santos. Santos shot 36.6% from the arc last season while putting up 7.1 PPG and grabbing 4.2 RPG.
2018-19 Missouri Tigers Basketball Preview – Final Word
Although there are major question marks in the backcourt, there is depth in that area and the guys in front are top-notch. Our 2018-19 Missouri Tigers basketball preview projects this basketball club to finish with a winning record and in the middle of the SEC pack. That should be good enough to get them a second straight invite to the Big Dance.
SEC News and Updates