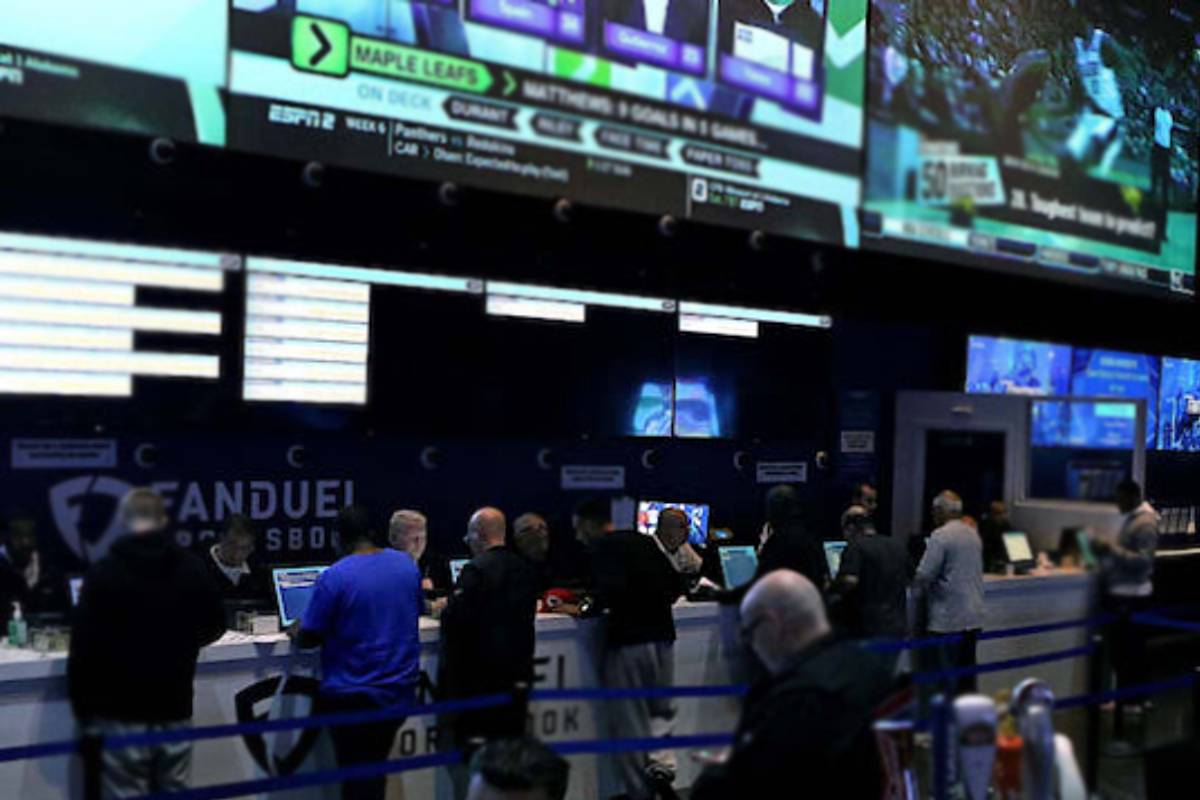 Rhode Island's sports betting market is off to a good start to start the new year. January's sports betting handle was $58.6 million, which was an increase of 6.7 percent from December's $54.9 million. Comparing the year-to-date numbers signifies an increase of 47.2 percent from January 2021's $39.8 million.
Rhode Island Mobile Sports Betting and Overall Revenue Numbers
The overall handle record stands at $60.2 million, which was set back in October. October's record is just three percent than January's figures; however, the first month of the new year witnessed an all-time high in the overall mobile sports betting handle.
Bettors across Rhode Island wagered $33.5 million online, which is 8.2 percent higher than n December's $31 million and 53.1 percent higher than last year's numbers that showed $21.9 million. The previous mobile sports betting record was set back in October Lottery accepted $31.1 million in bets.
Revenue skyrocketed for the month as the state brought in $5.2 million, which is 343.9 percent higher than December's figures that brought in $1.2 million. This also notes an increase of 40.7 percent from January 2021's monthly revenue total of $3.7 million.
Rhode Island is one of the few states in the industry that only has a single source for residents to legally place wagers on. Bettors across the state can place bets through the Sportsbook Rhode Island website or app.
Still, the state's only provider runs through the Rhode Island Lottery. The platform is powered by the William Hill software on the IGT platform. January was a record-setting month for a plethora of states across the United States.
Rhode Island launched its sports betting market through a retail location at the Twin River Casino and Twin River Tiverton. It later expanded its reach to online as the state signed a bill that would allow mobile sports betting as of March 2019.
Rhode Island's Gaming Market Didn't See the Same Amount of Success
The gaming side of things saw a decline in its numbers. The video lottery's terminal revenue was $31.1 million, which is a decrease of 14.4 percent from December's $36.4 million. However, January's revenue in this category was 15.9 percent higher than its year-to-date numbers that brought in $26.9 million.
January's table games revenue was $9.1 million, which notes a decline of 11.8 percent from December's $10.3 million. However, the revenue for this month was 51.3 percent higher than January 2021's $6 million. These numbers were posted by the Rhode Island Lottery.
Rhode Island's neighboring states like Connecticut have a sports betting market, but others like Massachusetts do not. Some sports teams like the Boston Bruins have extended a partnership with DraftKings to grow their social media and overall presence.
However, sports betting will most likely take a while to get enough support to make it on the election ballot for voters to express their opinions.