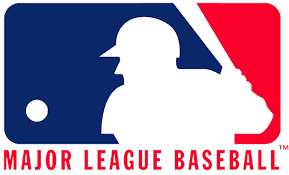 As we head into spring training, this is a good time to review the top off-season moves by MLB teams. Here's a look at the teams that have improved their position in 2017 through either a trade or free agent signing.
These teams already have the stuff to be competitive. Now they've improved their chances of getting into the postseason even more. Here's a look at some MLB off-season 2017 moves regarding pitchers and everyday players. If you're a sports bettor, take note.
MLB Off-Season 2017 Moves- Pitching
Some teams made some solid moves in the off-season. A big one was pitcher Chris Sale going from the Chicago White Sox to the Boston Red Sox. Lefty Sales is a premium starter. Sale was acquired in a trade that sent top prospects to the White Sox. Chicago got Yoan Moncada, the No. 2 prospect in baseball and Michael Kopech who is considered to be a future ace.
Chicago traded Jorge Soler to Kansas City for closer Wade Davis who has a 1.18 ERA and a 0.892 WHIP in three seasons. He's also notched 22 postseason appearances. He's a true closer and exactly what Chicago needs.
The Los Angeles Dodgers resigned closer Kenley Jansen ($80 million for five years). That was a solid and costly move as they spent more than the Giants did on Mark Melancon ($62 million for four years). He'll help keep them competitive.
Finally, the Yankees snagged supreme closer Aroldis Chapman to a record five-year $86 million deal. They had sent the reliever to the Cubs midway through last season where he helped Chicago get to the Promised Land. Now he's back with the the Yankees for a long time.
MLB Off-Season 2017 Moves- Hitters and Fielders
The Indians paid DH Edwin Encarnacion $60 million over three year to come and join the tribe, showing that they are indeed serious about getting back to the postseason in 2018. Hopefully, the signing of Encarnacion will boost attendance. Despite their great season Cleveland was 28th in attendance last year.
The resigning of Yoenis Cespedes by the NY Mets could get them to a third postseason. He's a huge part of their offense and a fine outfielder. They paid him $110 million for four years, which is a huge amount of change but he's worth it.
Other solid moves include the Astros signing veteran hitter Carlos Beltran to a one-year, $16 million deal, the St. Louis signed top leadoff hitter and center fielder Dexter Fowler to an $82.5 million, five-year contract.
Spring Training Upcoming
Spring training is about to start. We've got all of the dates for the Grapefruit and Cactus Leagues. We'll also be posting our comprehensive MLB team previews that week. Baseball is just around the corner.