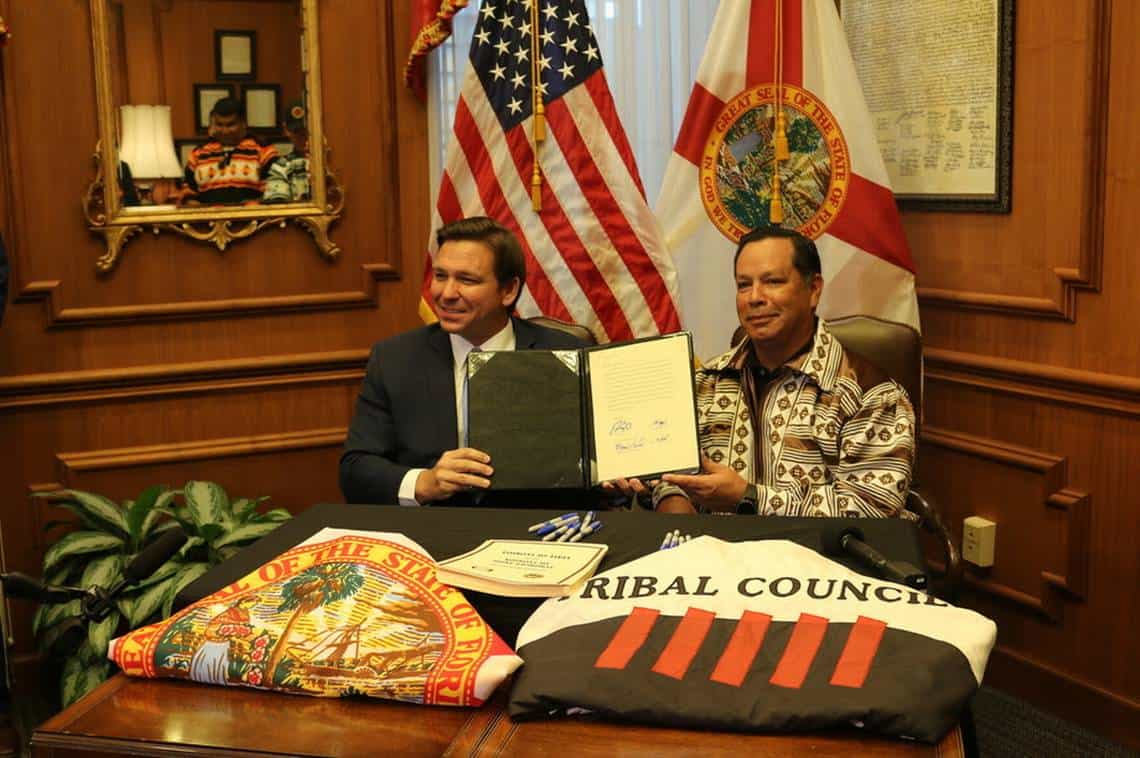 The situation surrounding legal sports betting in the state of Florida continues to be a mess, but it is one that could ultimately land on the ballot in November 2022. The Secretary of State has received a request to have the question of sports betting on the ballot, and it will likely make it.
This question comes from sports betting operators such as DraftKings and FanDuel, as they are looking to break into the state of Florida. If approved, these sites would be able to offer sports betting without having to partner with the Seminole Tribe.
Last month, the Seminole Tribe and Florida Governor Ron DeSantis agreed to a new gaming compact that legalized sports betting. That compact is now being reviewed by the U.S. Department of Interior, and a decision should come in July.
The Seminole Tribe controls the casino gaming industry in Florida, and it would do the same with sports betting. This new gaming compact has come under plenty of opposition in Florida as some view it violates Amendment 3.
Amendment 3, passed in 2018, requires voters to approve any gaming expansion in Florida that does not take place on tribal land. Some argue that allowing sports betting goes against that amendment, and that is what the federal government is about to determine.
Online sports betting would be available in Florida under the new compact, but servers would be set up on Seminole Tribe land. This could allow the compact to be approved, but not without a potential legal fight.
Leaders of the Democrat party in Florida continue to fight back against this new gaming compact, and they are trying to hurt the political future of DeSantis. DeSantis will be seeking re-election next year, and he could also be setting for a Presidential campaign.
The state of Florida will receive $500 million from the new compacts in the next five years, and DeSantis believes that will be huge for the state. Some Democrat leaders have already threatened a lawsuit, but it's unclear if that will eventually happen.
Sites Using This as Plan B
Most experts believe that this move by the sports betting operators is simply a "Plan B," as it appears that these sites already have a way to get into the state. The Seminole Tribe will be required to give out some licenses to other properties, and online skins will be attached to those licenses.
Sites such as DraftKings and FanDuel simply want sports betting to become an option in Florida, and this will give them another chance for that to occur. These sites would also be able to make more money by having sports betting approved from the voters, but that would then violate the state gaming compact.
There is a chance that this attempt to get sports betting on the ballot could be removed upon the approval of the compact. Or the sites could choose to keep this amendment on the ballot to protect against any lawsuits.