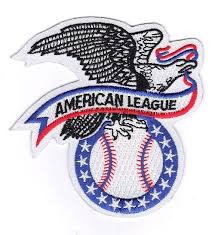 Tomorrow, Friday, July 14, the second half of the 2017 MLB will commence. Technically, a little more than half of the season has been played, as each team has completed anywhere from 86 to 90 games of their 162-game season. What teams are your 2017 MLB American League best bets for the second half? Here's who we choose.
Top Bet
Of our 2017 MLB American League best bets, we choose Houston (60-29) as our top pick. Yes, it is true that they have to play the Arizona Diamondbacks, Washington Nationals, and Boston Red Sox, all of which are very tough teams. But they also go up against Tampa Bay, Seattle, Texas, Seattle, Los Angeles Angels, Detroit, and Minnesota.
At one point in the first half, they won 11 straight and 13 of 14. The Astros have been dealing with some big injury issues, but have done a good job of handling them. Going into the All-Star break they went 10-4. We think, as players come back, they will simply get stronger. They are especially strong on the road, posting a record of 33-11, which is the best in MLB.
Runners Up
We also like the Boston Red Sox (50-39) and New York Yankees (45-41), but only at home where they are 25-14 and 26-17 respectively. One major problem is that these two teams play one another 14 times! In the first half, the Yankees beat the Sox four of five times. Two of those games were at Fenway, where the Red Sox lost both.
They start the second half of the season with a four-game series in Boston. On Sunday, they play two, making up a rain out game. Be careful when making a pick where these two are heads up. One note, the Yanks went into the All-Star break quite cold, losing seven of 10. The Red Sox were 6-4 for their last 10 and 14-5 for their last 19. But they were 1-4 for their final five before the break. Since June 13, the Yankees have been 7-18.
2017 MLB American League Best Bets Final Word
Of our 2017 MLB American League best bets, we highly recommend the Houston Astros for the long run. After that, it's the Boston Red Sox flowed by the New York Yankees. One final note regarding our 2017 MLB American League best bets, the Cleveland Indians (47-40) are a very good bet when away where they are 26-16. The team's home record is 21-24. Before ever placing a bet, carefully handicap each team.