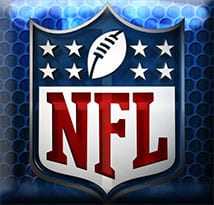 The 2016 NFL preseason ended on September 1, making way for the start of the regular season. That begins on Thursday, September 8 at 8:30 p.m. at Sports Authority Field at Mile High Stadium with a rematch of this past Super Bowl between the Carolina Panthers and the Denver Broncos. The Broncos won that last matchup and are the reigning Super Bowl champs.
As head towards the time that so many NFL sports bettors cherish, the regular season, it might be a good idea to see what we can garner from the 2016 NFL preseason.
2016 NFL Preseason Quick Hits: AFC
First, here are 16 bullet points highlighting some of what we can surmise from this year's preseason.
New England Patriots should do okay without Brady for four games, maybe 2-2
Miami Dolphin looks to have a healthy running game
Buffalo Bills' HC Rex Ryan will be fired after this season
New York Jets may be the third-best NFL team in NY State
Baltimore Ravens are looking better than we thought
Cincinnati Bengals don't look as good as we thought
Pittsburgh Steelers may be the worst good team in the NFL
Cleveland Browns will have a losing season
Houston Texans can score points and stop opponents from doing the same
Tennessee Titans can also score points and also stop opponents from doing the same
Indianapolis Colts are plagued by injuries and have no ground attack
Jacksonville Jaguars are a last place team
Kansas City Chiefs have a shot at the division crown
Denver Broncos have lost some of their shine
Oakland Raiders are neither good nor are they bad
San Diego Chargers have weak scoring chops
2016 NFL Preseason Quick Hits: NFC
And now here are our 16 NFC quick hits. Here's what we can deduct from the preseason.
Philadelphia Eagles may surprise and overachieve
Washington Redskins still need to change their name (and they need better D)
New York Giants are nothing to write home about
Dallas Cowboys are already heading to the final roundup with no D
Minnesota Vikings may be fine without Bridgewater at QB
Green Bay Packers will be competitive but not a shoe-in
Detroit Lions will play spoiler
Chicago Bears need an offense
Atlanta Falcons may do a bit better than most thought
Carolina Panthers don't have enough to make it back to the Super Bowl
Tampa Bay Buccaneers have improved and will be a factor
New Orleans Saints cannot be a force without a defense
Seattle Seahawks will be division champs
San Francisco 49ers are not as good as they looked in the preseason
Los Angeles Rams are quarterback confused and confounded
Arizona Cardinals need to find their team and fast
Get in the Game
With the 2016 NFL preseason over, it's now time for sports bettors to get serious. Betting Brain will offer a lot of free picks each and every week as well as premium articles. Check us out every day of the week.