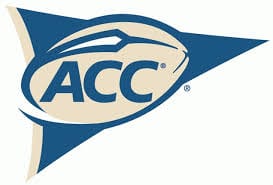 There are 14 teams in two divisions of the ACC and our 2016 ACC college football preview projects that six to seven of those teams possess Top-40 potential. In addition, two of those clubs, Florida State and Clemson, both in the ACC Atlantic, have top five possibilities. In fact, the Florida State Seminoles may be the best college football team in the nation. What you will see in the ACC are six competitive teams from across the two divisions, and eight others who will struggle in the league.
Rundown ACC Atlantic
The Florida State Seminoles along with the Clemson Tigers will be highly competitive when it comes to securing the National Championship. Seasoned QB Deshaun Watson leads Clemson. Watson's targets include top players like WR Mike Williams and TE Jordan Leggett. Florida State QB Deondre Francois is a notch below Watson, but Seminole RB Dalvin Cook is extraordinary. Both Florida State lines are just a step ahead of Clemson's. Clemson has a much kinder schedule than the Seminoles.
Look for the Louisville Cardinals to be fairly competitive. QB Lamar Jackson and WR James Quick should team up for a lot of yards and points. One big concern for this team is its O-line. The NC State Wolfpack has struggled over the past three years. Last year they were 3-5 in the ACC. They have a kinder 2016 schedule and may go even in a very tough conference. Boston College has an average defense and a lackluster offense. Syracuse is improved and offers an exciting new offense but must play a very demanding schedule. Finally the Wake Forest Demon Deacons are looking towards 2017.
ACC Atlantic Predicted Finish
Clemson
Florida State
Louisville
NC State
Boston College
Syracuse
Wake Forest
Rundown ACC Coastal
It's interesting to note that our 2016 ACC college football preview finds that many of the Coastal Division teams fall somewhere between the best of the conference and the worst. Clubs that look fairly evenly matched include Miami, North Carolina, Virginia Tech, and Pittsburgh. Miami is loaded on offense with QB Brad Kaaya leading the way. The Tar Heels running game, led by Elijah Hood and anchored by a great O-line, will wear down teams. The Hokies return 15 starters, have a very kind ACC schedule, and welcome new head coach Justin Fuentes. The Pitt Panthers bring back 16 starters including some massive offensive and defensive line players.
Georgia Tech went 1-7 in ACC play last year. They should notch more wins with the team's better than average offense. On paper Duke doesn't look very good. It never has. But in 2015 the Blue Devils did well considering everything, as they were 4-4 in the ACC and 8-5 overall. They have a difficult schedule and may not do quite as well as they had done last season. The Virginia Cavaliers must also play a tough schedule, facing six ACC bowl teams. In addition, Cav offensive and defensive units must learn new schemes.
ACC Coastal Predicted Finish
Miami
North Carolina
Pittsburgh
Virginia Tech
Georgia Tech
Duke
Virginia
2016 ACC College Football Preview Final Word
Our 2016 ACC college football preview concludes that the ACC is somewhere in the middle of the top eight NCAA football conferences. Although it includes two of the best teams in the nation, there are a lot of weak teams that need upgrading. Look for Florida State, Clemson, Miami, and Louisville to be competitive Top-20 teams. The biggest game in the ACC will be held on October 29th when Clemson visits Florida State.