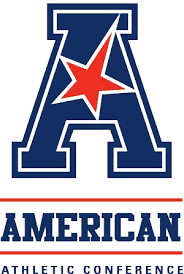 The American Athletic Conference (AAC) always offers a few teams into the mix when it comes to national rankings. Our 2016 AAC college football preview, we see the Houston Cougars, Cincinnati Bearcats, and USF Bulls as all having Top-40 potential. Of those three teams, Houston, which is in the West Division, is the most loaded with the two East Division teams, Cincinnati and USF, being very competitive. By the way, the Temple Owls, who were 7-1 in AAC and 10-4 overall, could also be contenders.
Rundown AAC West
You could say that the AAC West is comprised of the Houston Cougars and everyone else. But that would be stretching it a bit. The AAC's top QB Greg Ward leads Houston, and the team features Duke Catalon at RB, a host of fine receivers, and the finest O-line in the conference. Plus, the Cougars possess the best D in the league. Both Navy and Memphis have the potential to contend. But the Midshipmen lost their four-year starting QB and the Tigers have a new coach, which could be a good or bad thing in year one. Still, Navy has a great offensive line and fine running attack, while the Memphis D is tough and resilient.
Tulsa has 14 returning starters with the dynamic duo of Dane Evans at QB and Josh Atkinson at WR. Still, the Golden Hurricane will need help on defense. There are 16 starters coming back to SMU, which is, like Tulsa, challenged on defense. Tulane's high mark is its running game, which is anchored by Dontrell Hilliard.
AAC West Predicted Finish
Houston Cougars
Memphis
Navy
SMU
Tulsa
Tulane
Rundown AAC East
Depending on how you look at it, this division is up for grabs and those going for it will be the USF Bulls, Temple Owls, and Cincinnati Bearcats. The big problem for Temple is their lack of experience. They lost a lot of talent. You've got to like the offensive power that the Bulls possess with Quinton Flowers at QB and Marlon Mack at RB. Plus, they have Rodney Adams at WR and Elkanah Dillon at TE. Their O-line is sound and defense is one of the best in the AAC East. How good is Cincinnati? The Bearcats are pretty good as they include QB Gunner Kiel, RB Mike Boone, and WR Avery Peterson. However, their defense is questionable.
Connecticut offers a good defense that may be just enough to get the Huskies to another bowl game this season. The East Carolina Pirates are rebuilding with a new coach and a lot of new players. The UCF Knights had been 22-3 in AAC play from 2012-2014. Last year, they did not win any of their games. With 17 returning starters, they may be able to generate some offense and defense and win a few games.
AAC East Predicted Finish
USF
Cincinnati
Temple
Connecticut
East Carolina
UCF
2016 AAC College Football Preview Final Word
A huge game for the AAC is the out-of-conference contest between Houston and the Big 12's top-ranked club Oklahoma. The Cougars are 0-2 against the Sooners and a win on September 3rd would be a major upset and accomplishment. Our 2016 AAC college football preview sees Houston as being the team to beat.