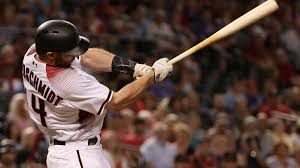 From 2010 to 2013, the St. Louis Cardinals ruled the NL Central, finishing first each season. Then the bottom fell out and they were out the mix for the next three seasons. Last year, the St. Louis Cardinals (88-74) finished third in the division for a second-straight year. Our 2019 St. Louis Cardinals preview sees this team rising up this season and taking down the NL Central. A major reason for this is the addition of highly productive, skilled, and talented first baseman Mike Goldschmidt to the roster. Plus, last season, after firing manager Mike Methany and replacing him with Mike Schildt, the team went 41-28. Schildt is back and has a contract through 2020.
Pitching
Statistically, our St. Louis Cardinals preview finds that the pitching on this team was around average. Some aspects were a bit above average, while others were a bit below. In comparison to the rest of the majors, St. Louis pitching was 12th in ERA (3.85) and saves (43). They were 13th in wins (88) and opponent batting average (.246). By league standards, the starting rotation did a tad better than average, while, overall, the bullpen, did a little worse. However, both parts of the pitching staff were stingy with homeruns. The league average for round trippers allowed was 177. Cardinal pitching gave up 144.
Starters
All five starters return from last season. Overall, this is a mix of veteran and talented young guns, all of whom are capable of putting up fine numbers. Every one of the starters is a righty. Schildt has some choices as to who is number one in the rotation. It's likely to be either Miles Mikolas (18-4 W/L, 2.83 ERA, 1.07WHIP) or Carlos Martinez (8-6 W/L, 3.11 ERA, 1.35 WHIP). Mikolas, who played the season prior in Japan, was 10-0 in 16 starts on the road last season. He uses four pitches just about equally with his slider being his best of the group. Martinez, who missed a number of starts due to being on the DL, ended up in the bullpen late in the season. Good health will be a huge benefit this season.
The third spot will likely be occupied by second-year MLB hurler John Flaherty (8-9 W/L, 3.34 ERA, 1.11 WHIP). In his rookie season, Flaherty posted a 10.8 K/9 rate. He uses two primary pitches, a four-seamer and a slider, to keep batters off-balance. Adam Wainwright (2-4 W/L, 4.46 ERA, 1.46 WHIP), who's 37 years old and missed four months last year, needs to utilize all of his skill and knowledge to stay effective and remain in the game. The final spot in the rotation will likely be filled by Michael Wacha (8-2 W/L, 3.20 ERA, 1.23 WHIP). Before being lost for the season due to an oblique injury, he was second in the NL in wins and 10th in ERA.
Relievers
Lefty Andrew Miller (2-4 W/L, 4.24 ERA, 1.38 WHIP), noted for his killer slider, has been added to the pen. The especially effective reliever had a tough season in Cleveland last year due to injury. He's a fine addition to this unit. Righty Dakota Hudson (4-1 W/L, 2.63 ERA, 1.35 WHIP), who was Pacific Coast League Pitcher of the Year last season, pitched 27 innings in relief for the Cards. Over that span, he did not allow a homer. Closer Jordan Hicks (3-4 W/L, 3.59 ERA, 1.34 WHIP) proved to be close to impossible to hit when he threw strikes. Late last season, he became the Cardinal closer. Half of Hicks pitches come in at 101-plus mph. Improved accuracy will make him even more effective.
Everyday Players
Like their pitching stats, many of the hitting stats for this team hover around being average. St. Louis Cardinal team batting average was ranked 17th (.249). They tied for 10th in runs (759) and home runs (205). The Cards were 14th in four areas, total bases (2250), slugging percentage (.409), on-base percentage (.321), and OPS (.730). In terms of RBI, the Cardinals knocked in 725 runs (9th). There was not much speed, as they were 24th in that area, taking 63 bases.
Hitting
Our St. Louis Cardinals preview observes that this team, with the addition of Goldschmidt, now has four bonafide power hitters. He joins the trio of Marcell Ozuna, Matt Carpenter, and Paul DeJong to create a fearsome quartet. The stats we just quoted above should see an uptick this season. The top three batters in the order look to be third baseman Carpenter (.257 BA, 81 RBI, 36 HRs), catcher Yader Molina (.261 BA, 74 RBI, 20 HRs), and first baseman Paul Goldschmidt (.290 BA, 83 RBI, 33 HRs). All three had 20 or more homers last season. Goldschmidt is a true impact hitter. We expect left fielder Ozuna (.280 BA, 88 RBI, 23 HRs), another 20-plus homerun hitter, to be fourth in the batting order. Over the last two seasons, he's been second in the NL in RBI only to Nolan Arenado.
Shortstop Paul DeJong (.241 BA, 68 RBI, 19 HRs) bats fifth, while right fielder Jose Martinez (.305 BA, 83 RBI, 17 HRs) steps up sixth. DeJong, who played fewer than 120 games in each of the last two seasons, could be a 30-plus homerun hitter if he can only stay healthy. Martinez is a solid hitter capable of generating runs. The bottom of the batting order has Kolton Wong (.249 BA, 38 RBI, 9 HRs) occupying the seventh spot and Harrison Bader (.264 BA, 37 RBI, 12 HRs) the eighth. Wong has had a tough time generating offense, while last season Bader was an able contributor, posting a .756 OPS and making 15 steals.
Defense
The Cardinals did well when it came to making double plays. St. Louis completed 151 DPs (9th). However, they were challenged when it came to fielding in general. The Cards were ranked 30th with a .978 fielding percentage. Still, on paper, this is a very sound group of defenders.
Catcher Molina, who is 37 years old, is an ironman of sorts. In the past four seasons, he's averaged 134 games behind the plate. Last season, he had to undergo emergency surgery when a 102-mph pitch was fouled into his groin. But he bounced back. He's got a good arm, fine framing skills, and handles pitchers with aplomb. Last year, he won his ninth Gold Glove. Another standout fielder around the diamond is Kolton Wong. He was voted the NL's top defensive second baseman last season. The acquisition of Goldschmidt, a Gold Glover, is an upgrade at first. DeLong is adequate at short, while Carpenter, who's an All-Star at three infield positions, takes third this season.
If Martinez plays right field, and he has before, then that could be an adventure. He's more of a hitter than a fielder. Ozuna in left field is about average. The truly skilled and dynamic player in the outfield is Bader. Last year as a rookie, he showed speed and the ability to track down balls and make spectacular catches.
Management and Front Office
Our St. Louis Cardinals preview observes that GM John Mozeliak, who's been at the job with the Cards for a dozen years, is feeling pressure to get this team back on track. And he may have done that. Schildt has a good group to manage, and players respond to him positively. If they can get this team into the postseason, we expect St. Louis fans will see that as a big positive.
2019 St. Louis Cardinals Preview: Final Word
This team certainly looks to be well-stocked offensively and ready to make the next step with its pitchers. Our St. Louis Cardinals preview likes what it sees in every area. The Cards do have to deal with both the Cubs and Brewers. Both are able foes. But our 2019 St. Louis Cardinals preview does envision this club being the ultimate survivor in the NL Central.
Projected Finish: 1st NL Central, Record: 96-66
LINKS