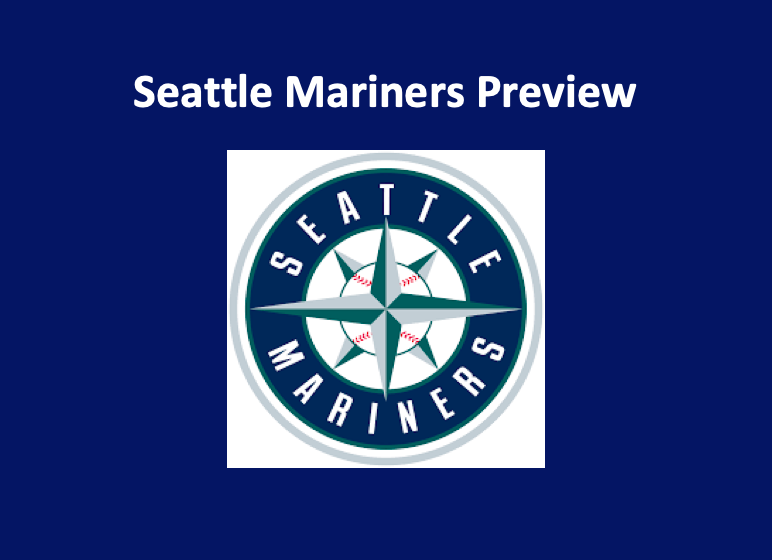 Our 2020 Seattle Mariners preview observes that the team finished fifth in the AL West with a 68-94 record. The fact is prior to the 2019 season, the Mariners sold off their best players, and thus their fate was set. The fact is this team was done in May. In the end, they finished 39 games behind the division-winning Houston Astros. In two of the three prior seasons, Seattle posted winning numbers and finished third. This 2020 Seattle Mariners preview finds that this team will most likely finish last in the AL West again. They don't have enough in their tank to go any further.
Seattle Mariners Preview – Pitchers
Seattle pitchers posted a 4.99 ERA (10th) and opponents hit .263 (10th). They were sixth-best in walks and but had the 14th-lowest Ks. Seattle pitchers recorded just four shutouts, which left them two away from 15th. Their 34 saves ranked eighth. However, their 29 blown saves were the third-highest in the AL and their save percentage of 53.97 was the third-lowest.
Starters
Lefty Marco Gonzales (16 W – 13 L, 3.99 ERA, 1.31 WHIP) is the first man in for Seattle. He sometimes offers a low-speed, 89-mph fastball but relies heavily on his change and sinker. When Gonzalez can keep batters a bit off balance, he's successful. Yusei Kikuchi (6 W – 11 L, 5.46 ERA, 1.52 WHIP), also a left-hander, had a tough MLB debut. The Japanese pitcher's velocity was low and he had a difficult time getting batters to swing.
Taijuan Walker (0 W – 0 L, 0.00 ERA, 1.00 WHIP) comes to Seattle from Arizona where for the past two years he's been hampered by elbow issues. In 2018 and 2019, he started just four games. The Mariners signed the free agent to a one-year, $2 million deal. To be effective, he needs command of his 94-mph fastball and high-80s splitter and slider. Before going to the Backs, Walker spent four seasons with the Mariners. His best season was 2015 when he went 11-8. Fourth in, Justus Sheffield (0 W – 1 L, 5.50 ERA, 1.72 WHIP) is more suited for the bullpen. Free agent Kendall Graveman comes to the team from the Cubs. In 2019, he did not throw a pitch as he was recovering from Tommy John surgery. As the fifth starter, he's a wildcard.
Relievers
Righty Carl Edwards Jr. (1 W – 1 L, 8.47 ERA, 1.47 WHIP) threw last season for the Cubs where he struggled. Sam Tuivailala (1 W – 0 L, 2.35 ERA, 1.04 WHIP), who's spent most of his six-year career with the Cards, has average command and stuff. His fastball comes in at 93-mph. Matt Magill (5 Saves, 5 W – 2 L, 4.09 ERA, 1.40 WHIP) was added to the pen partway through last season. The former Twin features an effective 96-mph four-seam fastball and a low-riding 88-mph slider. He'll close.
Mariners – Everyday Players
Our Seattle Mariners preview notes that the team's .237 BA was 14th in the AL. They did smack 239 homeruns (7th). The Mariners recorded 730 RBI (9th). Other stats include .316 OBP (6th), 424 SLG (10th), .740 OPS (10th). The Mariners were third-highest in steals with 115, but their 47 caught-steals was an AL high.
Seattle – Top of the Order
Second baseman Shed Long (.263 BA, 15 RBI, 5 HR) leads off. He earned the spot by going on a tear last September. Shortstop J.P. Crawford (.266 BA, 46 RBI, 7 HR) bats second while right fielder Mitch Haniger (.220 BA, 32 RBI, 15 HR) is third. Crawford was considered a top-prospect, but that identifier has worn thin. He's struggled on offense and defense. Haniger, who had health issues last season and played just 63 games, is back and ready to go. He had a fine rookie season in 2018 and is expected to rebound in 2020. Third baseman Kyle Seager (.239 BA, 63 RBI, 23 HR) is the cleanup hitter. After a bad 2018 season, he bounced back in 2019. He's solid on offense and defense.
Mariners – Middle and Bottom of the Order
Catcher Tom Murphy (.273 BA, 40 RBI, 18 HR), a former Colorado prospect, proved to be sound at the plate and a solid pitch-framer. He could become a major contributor. DH Daniel Vogelbach (.208 BA, 76 RBI, 30 HR) is sixth. He's a disciplined hitter who can smack the ball a long way. Expect him to perform at a higher level this season. Left fielder Kyle Lewis (.268 BA, 13 RBI, 6 HR) is next up. Lewis, who's played little due to two knee surgeries in 2017 and 2019, has power. But he needs to be more disciplined.
After that, it's first baseman Evan White and centerfielder Mallex Smith (.227 BA, 37 RBI, 6 HR). White was a 2017 first-round draft choice and is projected to be a better than average hitter and an accomplished first baseman. This season, the Mariners signed the Double-A player to a six-year, $24 million contract. Smith is a fine defensive player and speedy, but he has little power at the plate.
Seattle – Coaching and Management
Manager Scott Servais' primary accomplishment in four years at the Mariners' helm may be his ability to deal with GM Jerry Dipoto. Dipoto has tended to fiddle with the team, which has not allowed for much cohesion amongst the players. Servais is average at best. That may be as good as it gets for a MLB team that seems to be forever in the nether regions.
Seattle Mariners Preview – Our Prediction
We're not expecting much from this ball club and neither should you. The rotation is questionable at best, the bullpen unstable, and the lineup uneven. Our 2020 Seattle Mariners preview projects this team to once again finish last in the AL West. This is a team in need of a major infusion of talent.
Seattle Mariners Summary
Seattle Mariners – 5th AL West (67 Wins – 95 Losses)