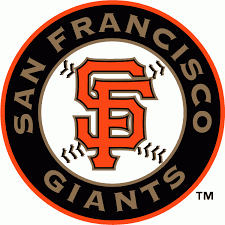 Two World Series wins and three playoff appearances in five seasons, that's pretty good. Last season, the San Francisco Giants (87-75) made it into the playoffs as a wild card. But, alas, the Giants didn't make it to the World Series an event they had won in 2010, 2012, and 2014. They knew that they needed to improve and so they did in one major area. That area was closer. The Giants landed one of the best free agent closers, Mark Melancon formerly of the Nationals. They gave Melancon a $62 million, four-year deal. Here's how our 2017 San Francisco Giants preview sees that deal affecting the team by the bay.
Starting Pitching
The San Francisco pitchers were fourth in ERA (3.65) and sixth in OBA (.243). Giants' starters threw 10 complete games with Madison Bumgarner (L, 15-9 W/L, 2.74 ERA) and Johnny Cueto (R, 18-5 W/L, 2.79 ERA) tossing nine of those games. Jeff Samardzija tossed 203.1 innings. San Francisco had three of the top five NL pitchers in outs recorded. Matt Moore (L, 7-7 W/L, 4.08 ERA), who came to the Giants in a midseason deal last year, is securely in the rotation. Matt Cain (R, 4-8 W/L, 5.64 ERA), who is in the final year of his contract, will be fifth in the rotation. Ty Blach (L, 1-0 W/L, 1.06 ERA), a rookie, is waiting in the wings to start.
Bullpen
San Francisco relievers blew 30 saves last season while posting a NL fifth-best bullpen ERA of 3.54. It was the ninth inning where the Giants faltered. Melancon (R, 1-1 W/L, 1.51 ERA, 30 SV), a top closer, should remedy that problem. Cory Gearrin (R, 3-2 W/L, 4.28 ERA) will setup. George Kontos (R, 3-2 W/L, 2.53 ERA) and Steven Okert (L, 0-0 W/L, 3.21 ERA) will offer quality innings in relief.
Hitting and Fielding
The Giants were number one in fielding in MLB with a .988 mark. Two Gold Gloves occupy the middle, second baseman Joe Panik (.239 BA, 10 HR, 62 RBI) and shortstop Brandon Crawford (.275 BA, 12 HR, 84 RBI). Panik was the toughest player to strikeout in MLB, as he had a 1 in 11.9 plate appearances mark. Crawford led the league in triples with 11 and the team in RBI with 84. Eduardo Nunez (.269 BA, 4 HR, 20 RBI), who plays third, brings speed to the lineup. All-Star Brandon Belt (.275 BA, 17 HR, 82 RBI) offers good hitting chops. Gold Glove catcher Buster Posey (.288 BA, 14 HR, 80 RBI) proved that he's one of the best in framing pitches and throwing out runners.
The outfield is aging and showing it by being a step slower and a bit more susceptible to injury. Denard Span (.266 BA, 11 HR, 53 RBI) and Hunter Spence (.289 BA, 13 HR, 57 RBI) are back in center and right respectively. Mac Williamson (.233 BA, 6 HR, 15 RBI) and Jarrett Parker (.236 BA, 5 HR, 14 RBI) will platoon in left.
Coaching and Management
Manager Bruce Bochy did a good job considering his bullpen problems. Bochy is a solid coach who's noted for being masterful with the bullpen. But closer problems made management almost impossible. During the season, he had a heart scare when in Miami. He missed a game, but that was it. He did have surgery in 2015 to relieve two arterial blockages. GM Bobby Evans has done a good job over the years. He may need to make deal in the outfield at some point.
2017 San Francisco Giants Preview Final Word
Adding Melancon will be a huge help. The rotation has some fine workhorses. San Francisco has fine fielders. But their hitting can go either way. There's some power, a bit of speed, and some guys with fine averages. But overall, this is a mediocre hitting team. Our 2017 San Francisco Giants preview sees the team struggling at the plate. This is an area they made no improvement on in the offseason. We doubt they'll make the playoffs.
2017 San Francisco Giants Preview Projected Finish: 3rd NL West