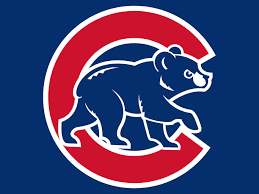 The last two seasons have been very good for the Chicago Cubs (103-58). The Cubs made it into the playoffs in 2015 by finishing third in the NL Central with a 97-65 record. Last season, they won the division, took the NL Pennant and ended their World Series drought by beating the Indians in seven games.
Our 2017 Chicago Cubs preview sees a team that has a great rotation, a well stocked bullpen, and a group of young hitters that could be better than they were in 2016.
Starting Pitching
Ace Jon Lester (L, 19-5 W/L, 2.44 ERA) will be without catcher David Ross who managed Lester's starts so nicely. In the second spot of the rotation is Kyle Hendricks (R, 16-8 W/L, 2.13 ERA) while the third position goes to Jake Arrieta (R, 18-8 W/L, 3.10 ERA). All three are quality pitchers. Highly competitive workhorse John Lackey (R, 11-8 W/L, 3.35 ERA) offers the Cubs stability while Mike Montgomery (R, 1-1 W/L, 2.82 ERA), a big lefty, can be intimidating. Overall, this is a fine starting five, offering the Cubs a lot of quality innings. Chicago was tops in OBA as opponents hit just .212 against them.
Bullpen
The bullpen has five solid relievers. Free agent closer Aroldis Chapman, who came from the Yankees to Chicago in a midseason trade, is back with the Bronx Bombers. The Cubs solved the closer problem by trading for Royals' closer Wade Davis (R, 2-1 W/L, 1.87 ERA, 27 SV). He's a welcome and needed addition. Setup man Hector Rondon (R, 2-3 W/L, 3.53 ERA) and middleman Pedro Strop (R, 2-2 W/L, 2.85 ERA) are both young and good. Additional help will come from quality hurlers Justin Grimm (R, 2-1 W/L, 4.10 ERA) and Carl Edwards Jr. (R, 0-1 W/L, 3.75 ERA). Edwards 37.7% strikeout rate was second in the NL.
Hitting and Fielding
Even though he's just 23 years old, shortstop Addison Russell (.238 BA, 21 HR, 95 RBI) has proven to be a premiere fielder. At the same time, his hitting is showing improvement. He's a fixture for the season. Second base is more of a work-in-progress. Javier Baez (.273 BA, 14 HR, 59 RBI) will start but prospect Ian Happ could be playing there by midseason. First baseman Anthony Rizzo (.292 BA, 32 HR, 109 RBI) is a homerun hitter who's solid at first. Third baseman Kris Bryant is also a fine player. Catcher Willson Contreras (.282 BA, 12 HR, 35 RBI) knows how to work his pitchers, plus he's a fine mistake hitter who can power the ball out of the park.
The outfield includes leadoff man and World Series hero Kyle Schwarber (.000 BA, 0 HR, 0 RBI) in left. It's expected that Schwarber will be fully healed from his ACL injury and ready to impress once again in 2017. In right, Ben Zobrist (.272 BA, 18 HR, 76 RBI) will play right while Albert Almora Jr. (.277 BA, 3 HR, 14 RBI) will patrol center with his expansive speed and range. Almora is a top fielder but he can be inconsistent at the plate.
Coaching and Management
How good of a manager is Joe Maddon? He's so good that he can make key mistakes in big World Series games and still win the series. Overall, he's a very fine tactical manager who's able to keep everyone loose. Plus, he's got one of the best group of coaches in MLB. President of Baseball Operations Theo Epstein proved himself with the Red Sox and now has done the same with the Cubs. He's one of the best around at recognizing exactly what a team needs to succeed.
2017 Chicago Cubs Preview Final Word
Our 2017 Chicago Cubs preview sees this team as being bound for another division title in 2017. The Cubs have everything that they require to succeed and to survive a long baseaball season. There's talent, depth, youth and experience.
2017 Chicago Cubs Preview Projected Finish: 1st NL Central