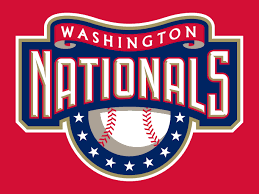 The Washington Nationals have made it to the playoffs three of the past five seasons, including last year. Each time they made it into the postseason, they finished first in the NL East with between 95 and 98 wins. Each time, they failed to win the league pennant. The Nationals go into this season having given up three prime pitching prospects to land top centerfielder Tom Eaton and without having improved their rotation. We think they'll have a good shot at the NL East, but we wonder in our 2017 Washington Nationals preview we wonder if this season will once again see them struggle in the playoffs.
Starting Pitching
The team has an excellent rotation, but by giving up three prospects to Chicago for Eaton, they lack depth. The starting five will need to stay healthy for this team, which was second in MLB in ERA at 3.51 last season, to make it into and through the playoffs. Along with being second in ERA, the pitching staff was third in OBA (.234).
The starting rotation is very solid. Number one starter Max Scherzer (R, 20-7 W/L, 2.96 ERA) can mow down batters and the number two guy, Stephen Strasburg (R, 15-4 W/L, 3.60 ERA), is extremely reliable. Tanner Roark (R, 16-10 W/L, 2.83 ERA) is about as good as a three starter gets. At four and five respectively, Gio Gonzalez (L, 11-11 W/L, 4.57 ERA) and Joe Ross (R, 7-5 W/L, 3.43 ERA) offer stability.
Bullpen
The Nationals could not land an elite closer during the off-season. Watch spring training to see who might get the spot. One candidate is Shawn Kelley (R, 3-2 W/L, 2.64 ERA, 7 SV), but he's far from ideal. Sammy Solis (L, 2-4 W/L, 2.41 ERA) does a fine job of keeping the ball in the park. Blake Treinen (R, 4-1 W/L, 2.28 ERA) and Koda Glover (R, 2-0 W/L, 5.03 ERA) are two guys who could provide relief in the mid to late innings.
Hitting and Fielding
This was the second best fielding team in the majors, coming in at .988. They were 16th in DPs with 142. At shortstop, the young Trea Turner (.342 BA, 13 HR, 40 RBI) looks to have a huge year, while second baseman. Daniel Murphy (.347 BA, 25 HR, 104 RBI) had a breakout season in 2016. They're hitting second and third respectively and look to be a potent duo. Third baseman Anthony Rendon (.270 BA, 20 HR, 85 RBI) stayed healthy in 2016 and was production. On the other hand, first baseman Ryan Zimmerman (.218 BA, 15 HR, 46 RBI) struggled through injuries and also had a tough time at the plate. Catcher Derek Norris (.186 BA, 14 HR, 42 RBI) comes through a trade with San Diego to the Nationals, where his talents were first developed in their system. Norris is known for being a top-notch defensive catcher who calls an excellent game.
Former Cub Adam Eaton (.284 BA, 14 HR, 59 RBI) will lead off for the Nats. Eaton is a fine contact hitter and at $38 million over five years a bargain. Bryce Harper (.243 BA, 24 HR, 86 RBI), who is solid in right, had an off-year at the plate in 2016. It's hoped that he can bounce back. In left, Jayson Werth (.244 BA, 21 HR, 69 RBI) plays out the final year of his seven-year deal.
Coaching and Management
When GM Mike Rizzo makes a trade, it's a good one for the Nats. He's one of the best. His knock for 2017 has been his inability to secure the one or two arms the team needs to be super dominant. This is his ninth year as Washington GM. Dusty Baker came in last season as manager Matt Williams departed. That was a good change as Baker's relaxed, player-friendly style proved to be much more effective than Williams' intense, micromanagement mode.
2017 Washington Nationals Preview Final Word
Our 2017 Washington Nationals preview predicts that the Nats, as long as they stay healthy, will take the NL East again. But after that who knows that will happen? If they can snag or find a real closer and get one more starter on the roster, the team will be positioned nicely. We like them to win the NL East.
2017 Washington Nationals Preview Projected Finish: 1st in NL East