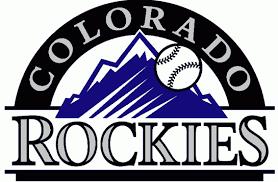 Third place in the NL West won't earn you a playoff sport. In fact, neither will second. Although in the past five years, the Rockies never finished second and they only ended up in third place once. Three of the other four years they were fifth and once they were fourth. This is the only franchise that has not won either a division crown or a World Series. The Rockies would like to break through and are hopeful for many reasons, one of which is manager Bud Black. Plus, GM Jeff Bridich made some solid offseason moves and is ready to make more. Our 2017 Colorado Rockies preview sees the team moving up a bit.
Starting Pitching
Last year, the Colorado pitching staff was 27th in ERA (4.91) and 28th in OBA (.274). To move up in the standings, they must improve their pitching numbers. Ace Jon Gray (R, 10-10 W/L, 4.61 ERA) is a solid strikeout pitcher. Gray has four quality pitches including a middle 90s fastball and tough-to-hit slider. Number two starter Chad Bettis (R, 14-8 W/L, 4.79 ERA), who in November had surgery for testicular cancer, is expected to be ready to play in 2017. Last season, he had career highs in wins (14), starts (32), strikeouts (138) and innings pitched (186). Tyler Anderson (L, 5-6 W/L, 3.54 ERA), who made his MLB debut in June, has a lot of poise and a scorching fastball. He averaged just 2.2 BB per nine innings. Tyler Chatwood (R, 12-9 W/L, 3.87 ERA) is a fine groundball pitcher. Jeff Hoffman (R, 0-4 W/L, 4.88 ERA) may get the nod for the fifth spot.
Bullpen
The Colorado bullpen was 30th in ERA (5.13) blown saves (28). In an attempt to upgrade the pen, free agent Mike Dunn (R, 6-1 W/L, 3.40 ERA, 0 SV), formerly of the Marlins, was signed to a three-year, $19 million contract to close. Dunn is an excellent pitcher and a career setup man who has averaged 10 strikeouts per nine innings. Adam Ottavino (R, 1-3 W/L, 2.67 ERA, 7 SV), Colorado's closer in 2016, will assume that role again, while Dunn focuses on setting up. Jake McGee (L, 2-3 W/L, 4.73 ERA) and Carlos Estevez (R, 3-7 W/L, 5.24 ERA) will be essential to bullpen success.
Hitting and Fielding
The Rockies can hit. They were ranked second or third in seven of 10 major batting stats, including second in batting (.275), slugging percentage (.457), and RBI (805). In the middle of the infield are two Gold Glovers, D.J. LeMahieu (.348 BA, 11 HR, 66 RBI) and Trevor Story (.272 BA, 27 HR, 72 RBI). LeMahieu, who plays second, won the 2016 NL batting title. In 2016, Story's rookie season, he led all first-season players in homers (27) and tied for RBI (72). That was all done in 97 games when a season-ending thumb injury took him out of the lineup for the rest of the season. At third is another Gold Glover, Nolan Arenado (.296 BA, 41 HR, 133 RBI) is a massive power hitter. Ian Desmond (.285 BA, 22 HR, 86 RBI), a free agent signing, is a competent fielder who will play first base for the first time in his career. It's expected to be a smooth transition. Catchers Tom Murphy (.273 BA, 5 HR, 13 RBI) and Tony Wolters (.259 BA, 3 HR, 30 RBI) will platoon behind the plate.
The outfield includes leadoff hitter Charlie Blackmon (.324 BA, 29 HR, 82 RBI) in center. Blackmon has substantial speed and power. David Dahl (.315 BA, 7 HR, 24 RBI) is a top, young fielder. In right, Carlos Gonzalez (.298 BA, 25 HR, 100 RBI) played a fine field while providing solid offensive numbers.
Coaching and Management
GM Bridich has made some moves to improve his pitching staff. Manager Black, a former pitching coach, will be expected to handle the bullpen properly. Also, Black was Bridich's choice and the two communicate well and often. Owner Dick Monfort has given Bridich the green light to make moves.
2017 Colorado Rockies Preview Final Word
After six straight losing seasons, the Rockies are ready to make a move. That move could be second place in the NL West and a wild card spot. Our 2017 Colorado Rockies preview sees this team as going either way. New manager Bud Black, offseason additions, and a few future midseason moves by the Rockies could make this team a winner. They certainly have the hitting. If they possess the pitching, they'll have a good season.
2017 Colorado Rockies Preview Projected Finish: 2nd NL West