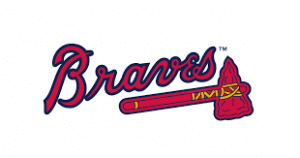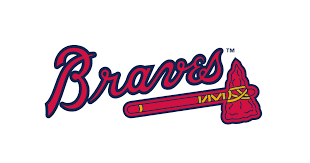 To say that the Atlanta Braves (68-93) have been in decline for the past five years is an understatement. Last season, they finished fifth in the NL East. In 2015, they were fourth and in 2014 the team tied for second. But in finishing second they still missed the postseason. In 2012 and 2013, they were second and first respectively, and they made it to the playoffs. In 2017, the Braves will move into their new facility, SunTrust Park. Also, our 2017 Atlanta Braves preview finds that in 2017 they will be in the midst of rebuilding this team. Don't expect a playoff bid for another two seasons.
Starting Pitching
For a fourth straight season, Atlanta ace Julio Teheran (R, 7-10 W/L, 3.21 ERA) has pitched 180 innings. He'll try to do the same this season as 44-year-old Bartolo Colon (R, 15-8 W/L, 3.43 ERA) and 42-year-old knuckleballer R.A. Dickey (R, 10-15 W/L, 4.46 ERA) join the club. Both came in as free agents on one-year deals. Lefty Jaime Garcia (L, 10-13 W/L, 4.67 ERA) is also on the team via a trade with the St. Louis Cardinals. Mike Foltynenwicz (R, 9-5 W/L, 4.31 ERA) has the fifth spot in the rotation.
Bullpen
Veteran Jim Johnson (R, 2-6 W/L, 3.06 ERA, 20 SV) will be the closer and the mentor for a young bullpen. Mauricio Cabrera (R, 5-1 W/L, 2.82 ERA) is a youngster whose pitches average over 100 mph. Arodys Vizcaino (R, 1-4 W/L, 4.42 ERA) is in training as closer while Ian Krol (R, 2-0 W/L, 3.18 ERA) could serve as setup man. As noted, this group has a way to go before they can become effective.
Hitting and Fielding
In 2016, the Braves were 23rd in field and 24th in double plays. When it came to hitting, they were last in slugging percentage and homeruns and next to last in RBI and runs, and 27th in OPS. Here's how it looks for 2017.
Shortstop Dansby Swanson (.307 BA, 3 HR, 17 RBI), a former number one overall pick and fine player, comes to the Braves this season in a trade with the Diamondbacks. That is an amazing deal for Atlanta. Jace Peterson (.254 BA, 7 HR, 29 RBI) and a few other players will move in and out of second base. First baseman Freddie Freeman (.302 BA, 34 HR, 91 RBI) is a young, thriving talent, while at third base, Adonis Garcia (.273 BA, 14 HR, 65 RBI) is a decent fill-in player. Tyler Flowers (.270 BA, 8 HR, 41RBI) won't produce much offense, but he is one of the best catchers at framing pitches and controlling the game.
Ender Inciarte (.291 BA, 3 HR, 29 RBI) also came from Arizona in the Swanson trade. He's yet another great deal, as the Gold Glover he can cover a lot of territory in center, and he can hit. As of late, left fielder Matt Kemp (.280 BA, 12 HR, 39 RBI) has not been very effective at the plate. In right and at the plate Nick Markakis (.269 BA, 13 HR, 89 RBI) is known for being overall sound but nothing extraordinary and that's a problem for the Braves.
Coaching and Management
Kudos go to GM Coppolella for making such a beneficial trade with the Arizona Diamondbacks. The Swanson deal has added a potential star player to the roster. Coppolella has a lot more work to do, but he seems capable. A longtime member of the Braves' organization, Brian Snitker, was brought in as interim manager last season when manager Fredi Gonzalez was let go after compiling a 9-28 record. Snitker did well as the Braves played right around .500-ball under his tutelage. He's back for his first full season at the helm.
2017 Atlanta Braves Preview Final Word
We expect to see Atlanta improve modestly this season. What does that mean? We think a fourth place finish is possible. This should be an interesting team to watch, as the Brave's front office continues its rebuilding efforts. In our 2017 Atlanta Braves preview, we see this club being a contender is a few more years.
2017 Atlanta Braves Preview Projected Finish: 4th NL East