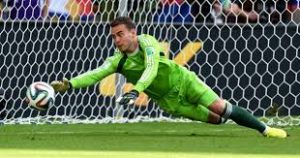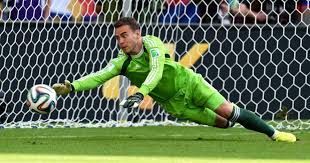 The first match of the 2018 World Cup is set to start at 11 a.m., Thursday, June 14. It will feature host Russia and Saudi Arabia from Group A. Russia comes into this event as the lowest ranked team in this World Cup, however, the odds makers see them as fairly good bets. Our Russia plays Saudi Arabia World Cup free pick has the moneyline on the host nation at -220 and on the Saudis at +750. The over/under stands at 2 with the under at +110 and over at -125.
Players to Watch
Neither team is star-studded, but there's quality in areas. Age may be a factor for both teams, especially on D. Each is anchored on defense by stalwart but certainly aging players in their mid-to-late thirties. Russia may have an upper-hand in goal.
Russia
The Russia's scored just two goals in four friendlies this year. In their last six matches in major tournaments, they have scored no more than a goal in any one game. Krasnodar striker Fyodor Smolov, who is 28 years old, could be a major help in the scoring area. In his last three seasons with in Russia's top league, he's scored 52 goals.
If the Russians are looking to attack a lot, then expect to see Aleksandr Golovin and Alan Dzagoev partnered at midfield. The primary man on defense is 38-year-old Sergei Ignashevich, while the right back could go to either Mario Fernandes or Igor Smolnikov.
Saudi Arabia
The Saudi team has no World Cup experience, as they have not been to the event since 2006. Osama Hawsawi does come in with 135 caps. That may help a team that will be without star Nawaf Al-Abed. He won't be playing in the tournament due to injury. The loss of the versatile and creative winger/striker is huge for this team.
Defense will rely on 34-year-old Al-Hilal. He's expected to police the back and keep Russian forwards out of prime territory. When the Saudi team counters, it will most likely be with Salem Al-Dawsari and Fahad Al-Mullawad. They'll look to pick up the pace when they see opportunity.
What to Expect
Manager Stanislav Cherchesov, a former goalkeeper, will use a 4-1-4-1 formation due to his lack of premium center-backs, who have fallen to injury. Although he's expected to keep the team in a defensive mode, there is a chance that he may decide to open the match up early and attack vigorously. If he does so, look for Krasnodar striker Smolov to be involved heavily.
The Saudi team, which is coached by Chilean Juan Antonio Pizzi, will play defense and stay back on their heels, waiting for opportunities. The Saudi team has had numerous coaching issues, with Pizzi being a recent replacement for Edgardo Bauza, who lasted just two months. Pizzi has some players who have been tested and could lead the way. That is, if he will utilize their talents.
Our Russia Plays Saudi Arabia World Cup Free Pick
We do expect a low-scoring contest. It could easily be a 1-0 or 1-1 game. However, first game jitters in and around goal, we are actually going with over two goals in the first World Cup 2018 match. Our Russia plays Saudi Arabia World Cup free pick as far as outcome is concerned is the host team, Russia.
Summary Russia and Saudi Arabia: Russia at -220 and over 2 goals