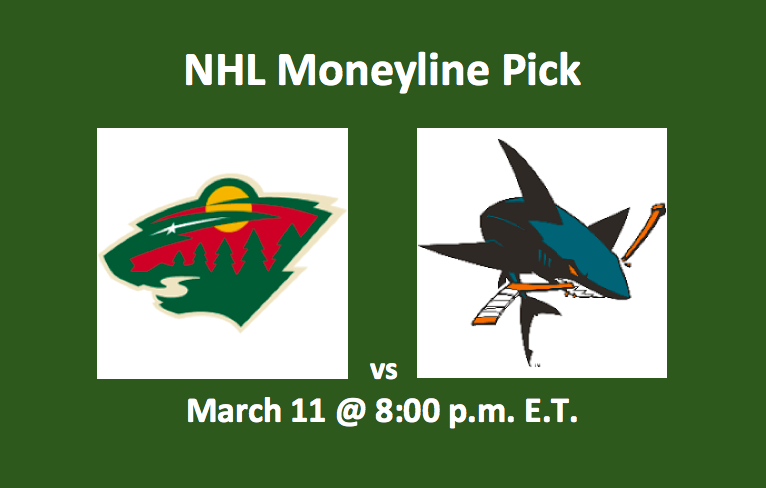 The San Jose Sharks will be looking for their fifth-straight win when they visit the Minnesota Wild on March 11th at 8 PM ET. The Wild come in having secured points in eight of their last ten games. San Jose sits first in the Pacific Division while Minnesota is in a battle for the second Western Conference wild card spot. Our Wild vs Sharks pick expects goaltending as well as recent offensive trends to factor into the outcome of this matchup. Let's take a look at the all-important starting goaltenders in this game. They could be the difference-makers in this NHL contest.
Goaltending Matchup
Martin Jones will make his sixth straight start for the Sharks. Jones has had an up and down year but has looked good as of late. While his season-long stat-line is nothing impressive, his recent performance is. Over his last three starts, Jones owns a .932 save percentage and a 1.97 GAA. He has allowed just two goals in each of those games. On the year, he has a 2.89 GAA and a .898.
Devan Dubnyk will play in his fourth-straight game. Dubnyk has had a fairly average season. He is coming off getting pulled after he allowed three goals on just seven shots. On the year, Dubnyk has a .911 save percentage and a 2.59 GAA but has not played well against the Sharks this season. He has allowed seven goals on 46 shots in two games against San Jose.
Sharks' Balanced Offense Will Be Tough to Defend
San Jose's offense has looked good on their win streak despite missing Erik Karlsson. They have been getting contributions from the entirety of their lineup and have scored 17 goals in those four contests. Eight skaters have at least two points in their last three games played. All three of the Sharks' top centers are included in this group. Logan Couture (23-38-61) has 18 points over his last 18 games. Tomas Hertl (30-31-61) is riding a four-game point streak, and Joe Thornton (14-26-40) has averaged a point per game over his last 14. Even without Karlsson, San Jose's offense will be hard to contain especially since the Wild are without top defenseman Matt Dumba.
Minnesota has been getting solid offense recently as well, although not to the extent that the Sharks have. Trade deadline acquisition Ryan Donato has been great while donning a Wild sweater. He has nine points in his nine games since being acquired. Lately, top center Eric Staal has been very solid as well. He has 10 points in his last nine games. While the Wild have talent up front, they will have a hard time matching the production that San Jose is capable of.
Wild vs Sharks Pick
We see this game being close. San Jose has been hot as of late, and Jones is currently on a hot streak. The Wild have looked solid as well and need all of the points they can get right now. We see San Jose pulling out a win in this contest because all three of their top lines have been producing as of late. Both teams are without one of their best defensemen, although the loss of Matt Dumba will drastically decrease the chance that Minnesota can handle all three of the Shark lines.
Wild vs Sharks Pick
San Jose Sharks (-125)