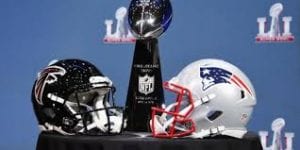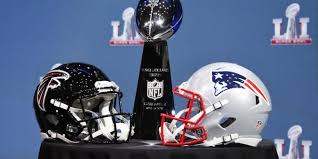 The big game starts in about eight hours and we've got your Super Bowl LI first-half free pick. First-half picks are to make, but we've made some calculations that are designed to help you make the correct choice. We really like the over/under on the first-half of this game. We're a little more wary of the point spread, but we'll try our best to offer some insight into that bet too.
What We Know
There are a few things that we know about both of these teams. First, we know that no NFL team has more first possession scoring drives for touchdowns that the Atlanta Falcons. We also know that the New England Patriots allowed the fewest points on such drives and in doing so gave up only one first possession TD all season.
We also understand that both teams can put points on the board quickly, and, at the same time, both have fairly tough defenses. In their first two playoff games, the Pats have allowed 12 points total while the Falcons have given up just 10. On the other side of the ball, in the season, New England scored on average 17.0 PPG and Atlanta 19.0. In the playoffs, the Pats were good for the same 17 PPG while Atlanta upped their first-half total to 21.5.
Super Bowl LI First-Half Free Pick: Totals
The over/under stands at 28.0 PPG. We expect a slow start to this game. And think that both offenses will probably open up in the second half. Still, despite that, it's likely the Pats will get about 14 points on the board and the Falcons at least 14. Of course, we may see one team entirely stifled by the other, but then we expect the club that's holding its own on defense will generate more points.
We're going with the over on this one.
Concerning the spread in our Super Bowl LI first-half free pick, the Pats are at -1.5. We're taking Atlanta for the first-half despite picking the Patriots to win it all. New England tends to be very good at making second-half adjustments.
More Picks to Come
Along with our Super Bowl LI first-half free pick, we've offered three NFL prop picks plus our game free pick thus far. At halftime, we're going to give you our second-half pick. We'll have it up within eight minutes of the half ending. Stay tuned. More to come!