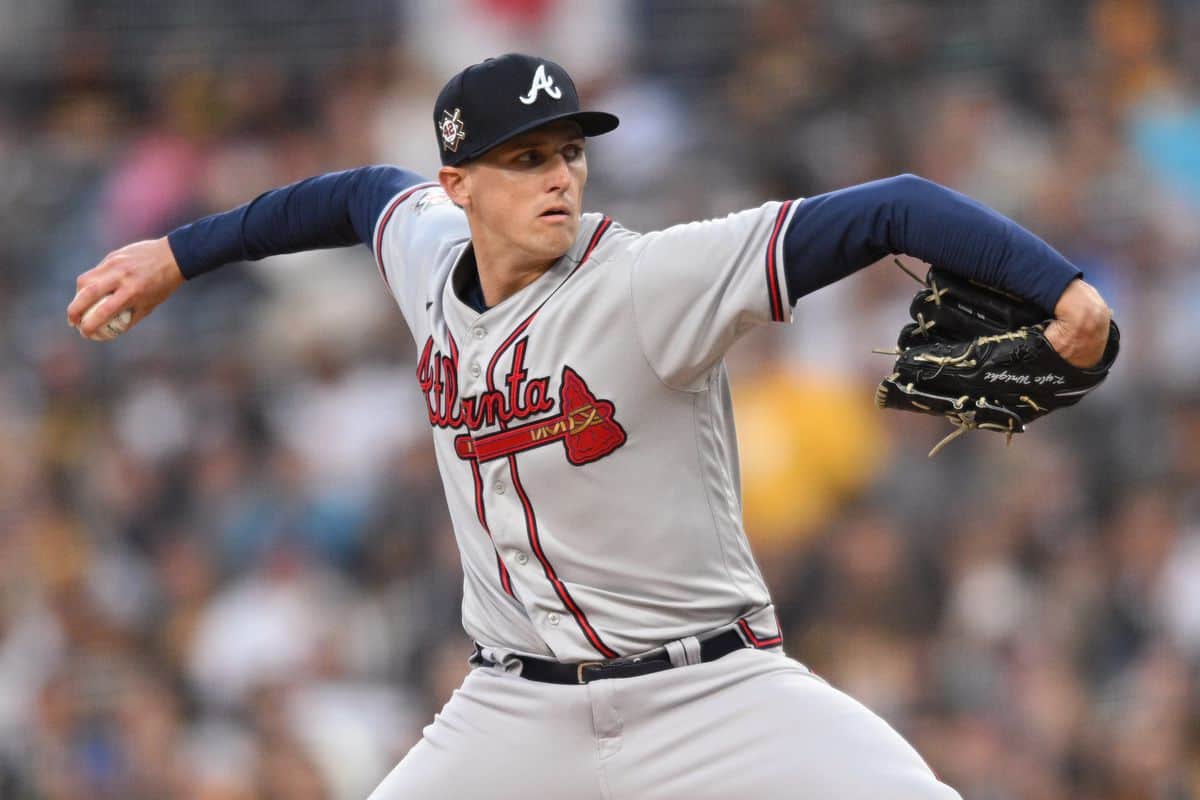 The Atlanta Braves (46-34, 24-17 home) hosts the St. Louis Cardinals (44-37, 20-21 away) for a four-game National League series beginning on Monday night. The series opener is the first time these two playoff hopefuls will clash this season.
The first pitch of Monday's contest is scheduled for 7:20 p.m. EST at Truist Park in Atlanta, Georgia. Atlanta is the betting favorite at -170, and the over-under total is nine runs.
What to Know – St. Louis Cardinals
St. Louis comes into Monday's road contest after dropping three of its last four contests to wrap up last week. The Cardinals are slipped in the standings but remain just two games back of Milwaukee in what is shaping up to be a two-team race in the NL Central.
The probable starter for the Cardinals is right-hander Dakota Hudson (6-4, 3.83 ERA, 1.35 WHIP). Hudson's posted a handful of quality starts along with some rough outings this season, and that was much of the same in June. The 27-year-old has 80.0 innings under his belt, allowing 34 runs on 72 hits, 36 walks, and striking out 44.
Paul Goldschmidt and Nolan Arenado continue to lead the Cardinals at the dish. The two corner infielders have combined for 36 home runs and 120 runs batted in this year. The emergence of 24-year-old rookie Juan Yepez has added another power source to an already powerful lineup.
St. Louis plates 4.7 runs per game thanks to a team batting average of .253 that ranks sixth in the majors. The Cardinals pitching staff sits 11th in the MLB with a 3.81 team earned run average.
What to Know – Atlanta Braves
Atlanta wrapped up an excellent month of June and began July taking two of three from Cincinnati over the weekend. The Braves have vaulted to second in the NL East, just 3.5 games back of the New York Mets.
Right-hander Kyle Wright (9-4, 3.03 ERA, 1.14 WHIP) gets the ball for Atlanta. Wright is tied for third in the majors in wins, posting a 5-1 record in six starts last month. The 26-year-old has tossed 92.0 innings, surrendering 31 earned runs, 75 hits, and 30 walks, with 96 strikeouts.
Atlanta has six bats in the lineup with ten home runs or more, led by Austin Riley with 20. Riley also leads the team with 48 RBI. Dansby Swanson (.301 AVG, 14 HRs, 46 RBI) is on his way to a career season, stepping up for the injured Ronald Acuna Jr.
The Braves bat .241 as a team, 12th in the league, and score 4.7 runs per contest. Atlanta's pitching department has a 3.74 team ERA, good enough for ninth amongst MLB teams.
The Pick is In
Monday's showdown features two of the best in the National League going at it for the first time this season. Both teams are coming off a loss and want to get back into the win column to keep up with their division leaders.
Atlanta gets that victory at home behind an excellent pitching performance by Wright and timely hitting by the heart of their order.
The Pick: Atlanta Braves ML