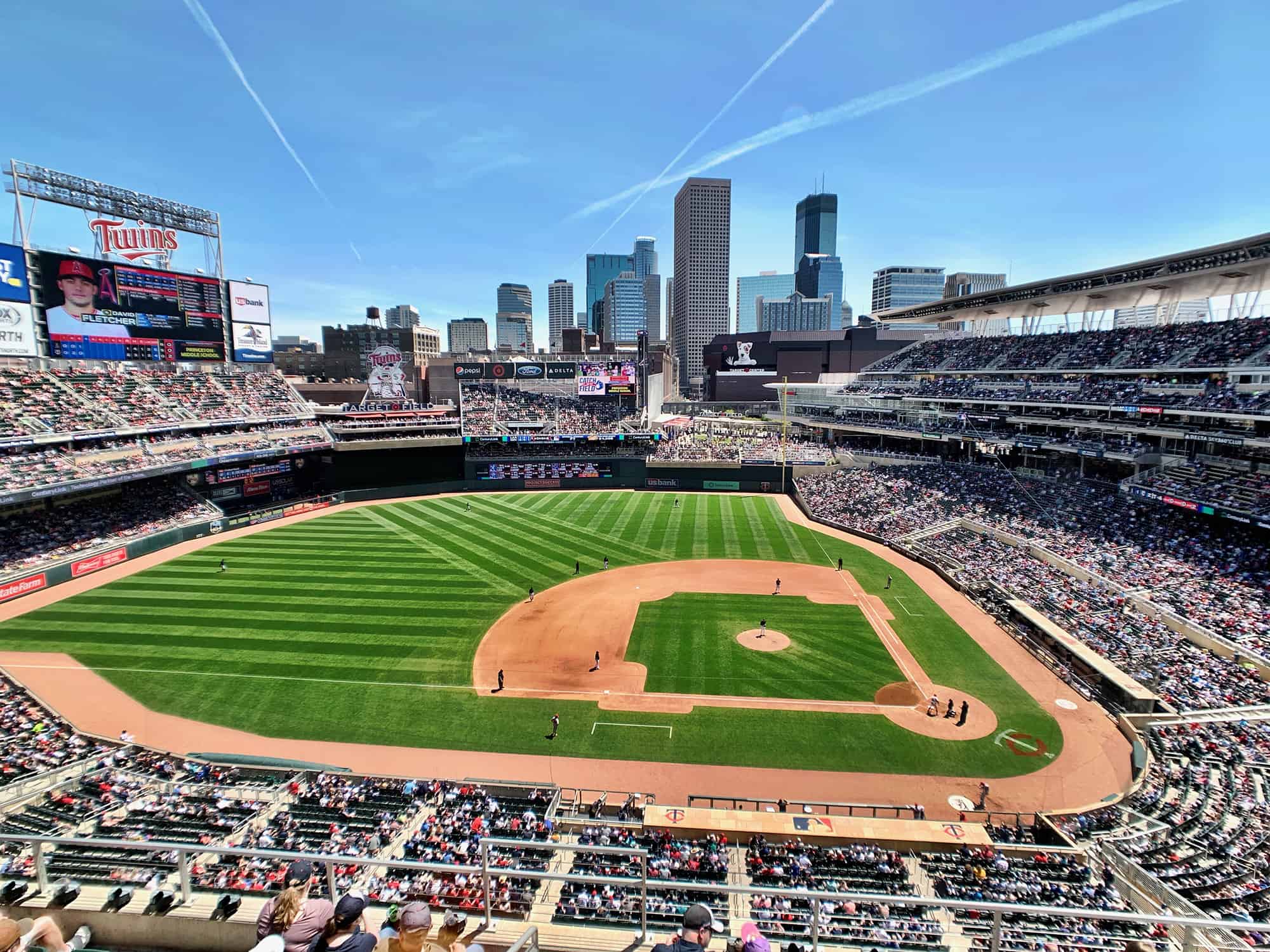 Kansas City hopes that the May 1st Royals at Twins matchup is a chance to get back on track. KC dropped a 9-1 decision in Friday night's series opener, but that was just their 2nd loss in the last eight games. Minnesota has now won two in a row following a 4-game losing streak.
KC would seem to have the pitching edge in Saturday afternoon's matchup, yet are +117 underdogs. Danny Duffy (3-1, 0.39 ERA) has only allowed one ER through four starts this season. Then again the Twins offense might be coming around, scoring 19 runs the last two games. Even so, the Royals are atop the AL Central, up six games on Minnesota so this should be in line to be a good one.
Can KC Get the Bats Going?
Friday's 9-1 loss as +122 underdogs was the second time in the last three games that the Royals only managed one run. KC is averaging 4.38 runs/game, which is 14th in the majors. They should be able to get things going against Minnesota starter Matt Shoemaker (1-2, 5.49 ERA) who has a 4ER and a 5ER outing in four starts this year.
Only a handful of Royals batters have ever faced Shoemaker, going a combined 11-33 between four players. Look for a big game from Salvador Perez, who is 7-13 (.538) with three extra base hits vs. the Twins starter. Perez is also hitting .300 over the past week, as is Carlos Santana whose HR on Friday accounted for the only Royals run.
The major reason to like KC in the May 1st Royals at Twins contest is because of Duffy. The left-hander is an early Cy Young candidate after allowing 1ER to the Angels in his second start of the year and that's it. Duffy has posted a 4+ ERA the last three seasons, so is his red hot start for real or just a fluke?
Twins Bats On Fire
Maybe the weather turning warmer in the Twin Cities is what's leading Minnesota to finally be getting their bats going. The Twins have rattled off a 10-2 win over Cleveland and a 9-1 victory over the Royals over the last two games. But this is still a team that had dropped 8 of 9 prior.
Alex Kiriloff seems to have arrived after belting out 2 HRs on Friday night. The rookie now has a hit in four straight games, which is a nice accessory to red hot Byron Buxton, who has 9 hits over the last four and is 2nd in the majors with 8 HR. Nelson Cruz is also 10-27 (.370) with 5 HR in his career against Duffy so he should have a big game on Saturday.
The big question for Twins -141 backers is what to expect from Shoemaker. This is his rubber match start of the year so to speak, allowing 3ER in two of his starts, and 9ER in the other two.
Free May 1st Royals at Twins Pick
Is Duffy for real? 1ER over four starts is pretty impressive, but he's also never pitched into the 7th inning so far this season. The Royals only got 2.0 IP from Brady Singer on Friday night after he was stung by a line drive, so their bullpen is a bit taxed. This will allow the Twins to tack some runs on late to give them the edge.
Twins 6 – Royals 4
Pick: Over 9