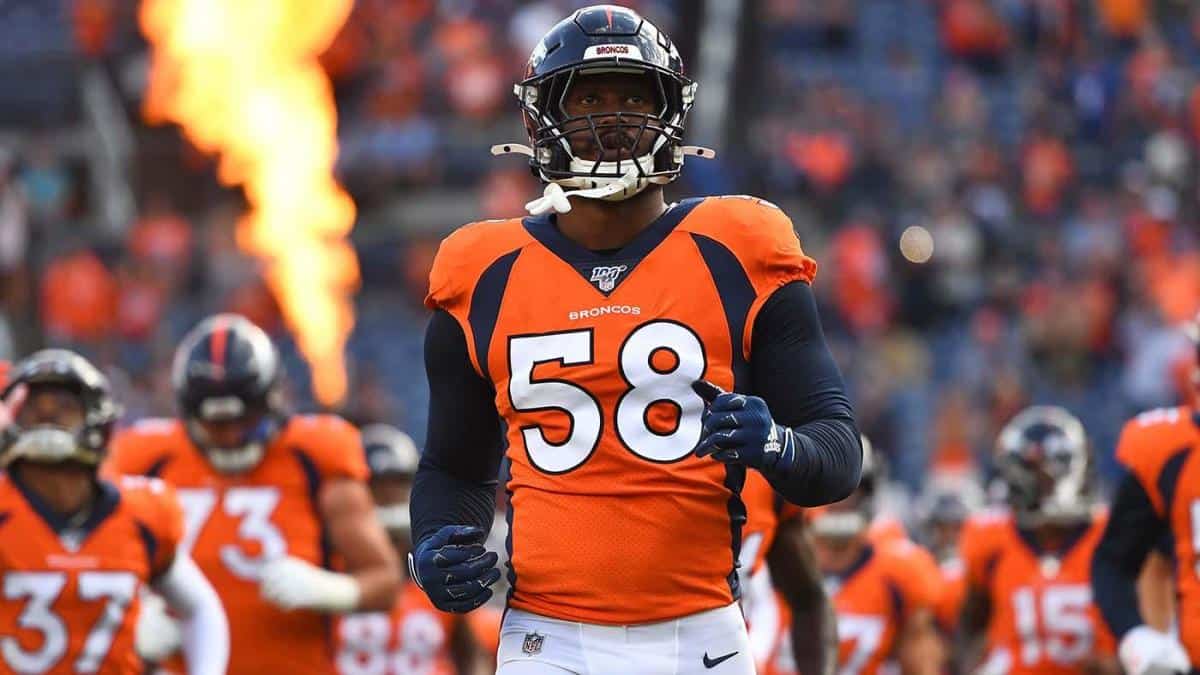 Just one win separated 5-11 Denver and 6-10 New York last season, yet one team finished last in their division and the other nearly made the playoffs in theirs. The week 1 Broncos at Giants matchup is intriguing with Vic Fangio bringing his team to the East Coast but as -3 point favorites.
NYG getting points at home against a team that finished in last place in 2020 is a sign that the Giants may not be fully healthy. The big question is Saquon Barkley trying to come back from an ACL tear last season, but Kenny Golladay, Kadarius Toney, and Evan Engram are all on the injury report as well. That's just what the defensive minded Fangio wants to hear.
Can Bridgewater Lead Denver
The Broncos had a bona fide QB competition in camp, and the more accurate Teddy Bridgewater was able to beat out more of a gunslinger in Drew Lock. Bridgewater is coming off his best NFL season posting 3,733 yards and a 69.1 completion percentage. That was in the guru Matt Rhule and Joe Brady offense in Carolina though, can Bridgewater continue that success coming to Denver?
Bridgewater had some great weapons in Carolina last year (Robbie Anderson, DJ Moore) but the combination of Jerry Jeudy and Courtland Sutton aren't too shabby either. Many are expecting Jeudy to be a breakout star in 2021, and Sutton is back healthy after missing all but one game last year with a torn ACL. RB Melvin Gordon had the 2nd best YPC of his career last season (4.6) and will have more opportunities to be fresh with the arrival of 2nd round draft pick Javonte Williams who averaged 1000+ yards the last two years at North Carolina.
Denver's defense was not very Fangio-like in 2020, ranking 25th in rush yards and points allowed and also 21st in total yards against. Bradley Chubb (ankle) is questionable but Von Miller is back after missing 2020 with a dislocated ankle.
Is Barkley Back?
There are a number of reasons why the New York passing offense could struggle in the week 1 Broncos at Giants pick. The first is that Denver was 16th defensively vs. the pass last year, and got better with free agent signings of Ronald Darby and Kyle Fuller as well as the drafting of Patrick Surtain II in the 1st round. Von Miller back to create pressure on the QB is only going to make that secondary better.
Another reason why Daniel Jones may struggle coming off an 11 TD 10 INT season is because his targets are a bit banged up. Golladay is cleared to play but he admits he's rusty with Jones after missing time with a hamstring injury. They took Kadarius Toney with the #20 pick out of Florida, but he had a limited camp with COVID-19 and a hamstring injury.
All of this is more the reason that the Giants need as much as possible from Saquon Barkley in his comeback from a torn ACL in week 2 of last season. A stout running game and a stifling defense that was 10th last year in points allowed is the key to a New York win in week 1.
Week 1 Broncos at Giants Pick
It's tough to travel across the country in the season opener, but it looks like the Broncos have the type of team that can do just that. They have a good running game, an accurate QB, and a defense that could turn into one of the top 4-5 in the league once Chubb gets fully healthy.
Broncos 24 – Giants 10
Free Pick: Under 41.5