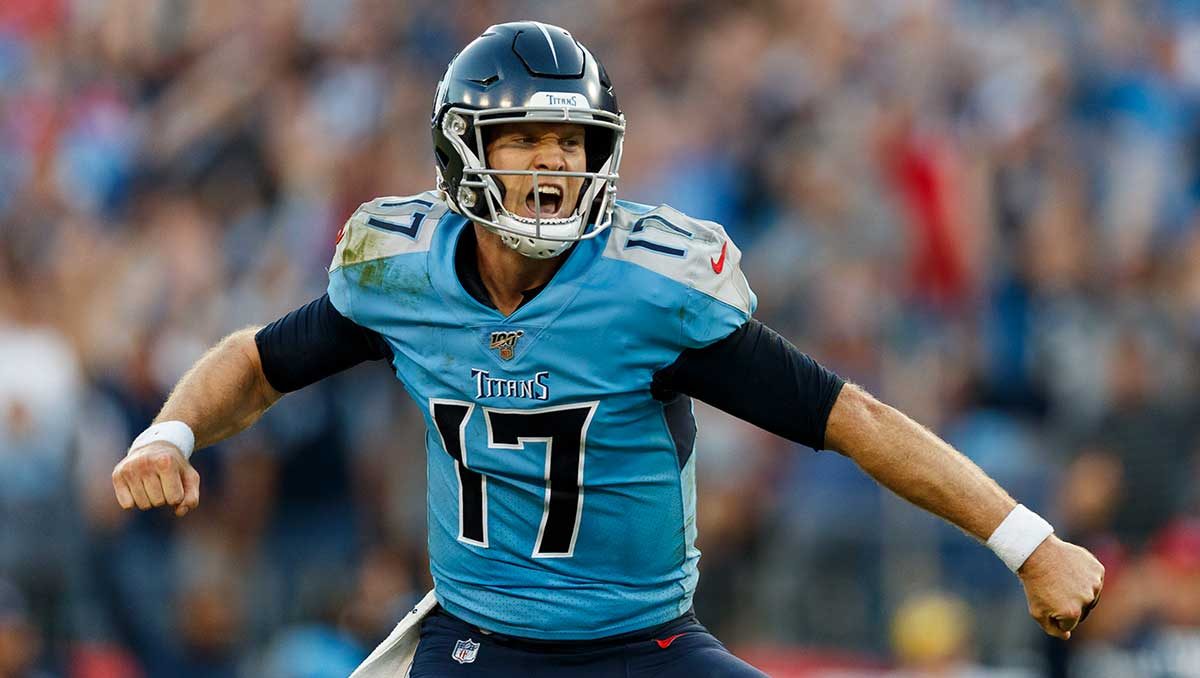 The New Orleans Saints visit the Tennessee Titans on Sunday, with both teams needing a win, albeit for different reasons. The Saints are viewed as 2.5-point road favorites with an over/under of 50.5 points.
After rattling off four straight wins and six victories in a span of seven games since making Ryan Tannehill their starting quarterback, the Titans suffered a major setback last week. Tennessee hosted the Texans in a game between teams tied for the top spot in the AFC South, but the Titans fell short in a 24-21 contest. They are now under pressure to win this week while needing both the Texans and Steelers to lose to give their playoff hopes a boost.
Meanwhile, New Orleans is in the middle of a four-team fight for the top seed in the NFC. After a 34-7 dismantling of the Colts on Monday night, the Colts are one of four NFC teams that are currently 11-3.
The problem is that the Saints currently lose the tiebreaker with both the 49ers and Packers, meaning the Saints need to win out and hope both of those teams lose at least once over the final two weeks if they hope to claim home-field advantage throughout the playoffs.
Almost Perfect
Drew Brees couldn't have been much better on Monday against the Colts, completing 29 of his 30 passes for over 300 yards and four touchdowns. If this ends up being his last season, he looks poised to go out with a bang because he's played at a high level during the second half of the season.
Of course, it helps to have a receiver like Michael Thomas, who is starting to get some MVP consideration, which is a rarity for a wide receiver.
The Titans, to their credit, have been solid defensively this season, giving up just under 20 points per game. However, the Tennessee defense has actually started to struggle as the offense plays better. During the eight-game stretch in which the Titans have turned their season around, they've given up at least 20 points seven times and over 30 points twice.
King of the Hill
With Brees coming to town, it could be up to Tannehill to match him, which isn't as crazy as it sounds. Tannehill is completing over 71 percent of his passes on the season while throwing at least two touchdowns in all but one of his starts. Of course, a big part of his success has been having Derrick Henry to lead the way and take pressure off the passing game.
However, Henry was held under 100 yards rushing last week and is battling a hamstring issue this week. If there's one player the Titans need to be 100 percent healthy this week, it's Henry.
Without a suitable running game, there's more on Tannehill's shoulders, which means the Tennessee offensive line has to hold up as well. Tannehill has been sacked just twice over the last two weeks, but he's just a few weeks removed from taking six sacks against the Colts. That's not a good sign with Cameron Jordan and his 13.5 sacks coming to town.
The Old Man
There seems to be no slowing down Brees these days, especially with the unstoppable Thomas as his main target. While Tannehill might be capable of matching him, the odds aren't good, especially with Henry banged up.
New Orleans is a good road team and poised to continue that this week. Bet on the Saints to win and cover against Tennessee.