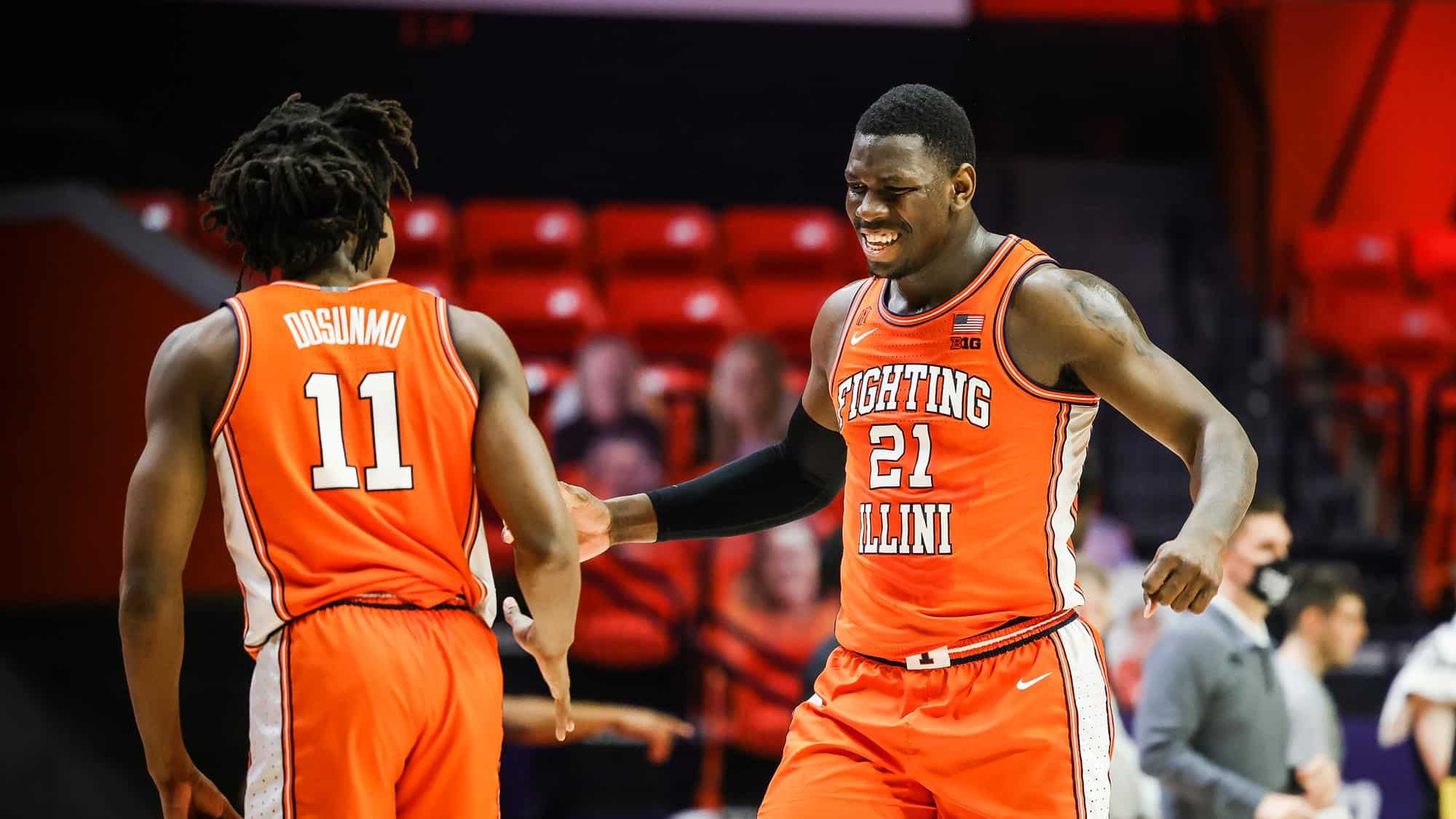 There's little debate on who is the better team heading into the February 16th Northwestern at Illinois pick. The Fighting Illini have risen to #5 in the country and are legitimate national championship contenders. Brad Underwood's team also won this meeting by 25 points in Evanston back in early January.
Northwestern is also getting 13 points on Tuesday, and Illinois has a tendency to play down to their competition as evidenced by a 77-72 OT win over Nebraska on Sunday as -14 road favorites. The Fighting Illini are 9-2 at home, but are also just 3-2 at the State Farm Center over their last five. Illinois has won five straight in the series, but four of those were by 8 points or less.
Wildcats Try to Slow the Pace
Northwestern isn't going to win this game 83-79 in all likelihood. Instead, if the Wildcats are to have a chance they'll want to slow the pace. The only problem is, that strategy hasn't worked as the Wildcats have dropped 11 straight.
It's just really hard to expect the Wildcats to keep up in the February16th Northwestern at Illinois pick. When Chris Collins' team scores, they give up more points (76-79 vs. Indiana, 70-75 @ Purdue, 78-81 @ Penn State) and when they slow the pace they lose too (50-64 @ Rutgers, 52-64 vs. Rutgers, 52-69 @ Wisconsin).
What all this says is that Northwestern has a hard time controlling games. The Wildcats are somhow 6th in the Big Ten in scoring (73.2 ppg) but also 5th worst defensively despite trying to slow games down. Illinois should be able to do what they want in this one.
Illinois Looking Ahead
The Fighting Illini know they can probably win this game even without their best performance. That's dangerous when laying the -13 though, even at home. The Illini have covered in 5 of their last 8 home games however, while the Wildcats are just 2-5 ATS their last 7 road games.
Why does Northwestern feel like they'll cover this +13 number? Illinois has arguably the best duo in the nation with Ayo Dosunmu second in the Big Ten putting up 21.7 points/game and Kofi Cockburn just dominating on the inside. Cockburn has rocked out 20+ point double-doubles in consecutive games and in 3 of the last 5.
If both teams play to their peak levels, Illinois wins by 20. The big question is if that's possible though? Cockburn had 18 and 12 in the first meeting vs. Northwestern, and the Wildcats really don't have anybody to stop that manimal. Chris Collins sends out 6'7, 210 Miller Kopp, 6'10, 225 Pete Nance, and 6'10, 235 Ryan Young which the 7'0, 285 Cockburn just laughs at.
Free February 16th Northwestern at Illinois Pick
Illinois could easily win by 24 or 4 points in this one. The easy play is to take the Illini in the blowout in this in-state 'rivalry' game but Illinois also just had to go to OT to get a victory at last place Nebraska.
Illinois saves themselves for bigger fish to fry, which is fitting heading into the Lenten season. IU will win easily on Tuesday, but only by 7-8 points. This is Northwestern's Super Bowl.
Illinois 78 – Northwestern 70
Free Pick: Northwestern +13