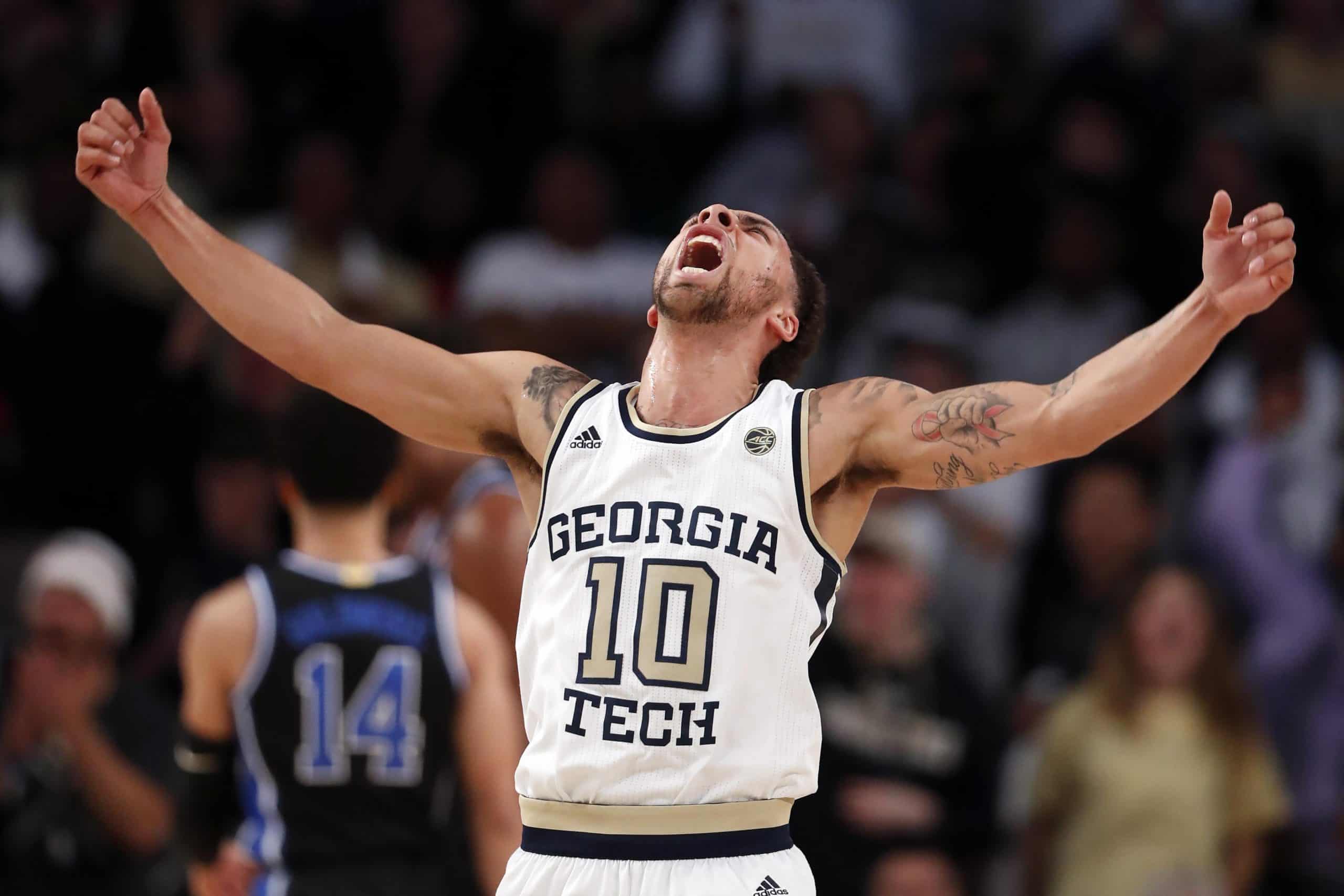 The line in the Friday February 12th Georgia Tech at Clemson pick has dropped a point despite the fact that 62% of the public likes the home team Tigers. Clemson opened at -4.5, but is down to -3.5 despite being 8-1 at home, winning three of their last four, and boasting one of the best defenses in the country.
Georgia Tech meanwhile has dropped 4 of their last 6. That doesn't look as bad as it sounds because those defeats have been to Virginia (twice), Louisville, and Duke. Clemson's two straight wins have come against an inconsistent North Carolina team and an overmatched Syracuse squad.
Can Georgia Tech Get the Offense Rolling?
The Yellow Jackets have the #4 offense in the ACC putting up 74.9 ppg. That really doesn't matter when you face the slow-paced, aggressive defense of Clemson. Syracuse has the 2nd highest scoring offense in the conference, but they were held to 61 points last Saturday while North Carolina and Louisville had just 50 points in Clemson's two wins prior.
It's obvious that the Yellow Jackets are going to need a big performance from Jose Alvarado in the February 12th Georgia Tech at Clemson pick. Alvarado is usually up to the challenge as the 3rd leading scorer in the ACC (17.6) and he's rolling with 18+ in five of the last six. Clemson held Louisville's Carlik Jones to just 11 points a couple weeks ago though, and he averages 17.4 on the year.
Clemson tries to wear you down, but Georgia Tech has some nice secondary scoring options too. Moses Wright has at least a dozen in six of the last seven and Michael Devoe has 17+ in three of the last four.
Did Clemson Overlook GT Last Time?
Friday marks the second meeting of the year between these two teams, with Clemson getting stunned 83-65 at Georgia Tech on January 20th as -1.5 road favorites. That was the 2nd most points the Tigers allowed all season, but it also came against a rusty Yellow Jackets team that hadn't played in 17 days because of COVID postponements.
What Clemson can say is that they were 'going through a rough patch' as the loss to Georgia Tech came during a 3-game stretch where they allowed 80+ points to Virginia and Florida State as well. The Tigers can also say that Georgia Tech wasn't 'rusty' instead they were rested which gives them an edge against Clemson's attacking defense.
Letting Georgia Tech score that many points despite Alvarado putting in just 8 is a little concerning for Clemson, especially as Devoe, Wright, and Jordan Usher all went for 20+. Clemson feels like they're back to playing the ball that had them ranked in the top 12 earlier this season. They also get an edge going back to Littlejohn Coliseum, where their only loss came to top 10 Virginia, albeit by 35 points (50-85).
Free February 12th Georgia Tech at Clemson Pick
The Tigers did a great job of shutting down Alvarado in the first meeting, but the Yellow Jackets just showed they are a very deep scoring team. GT is just 1-4 on the road this season and with Clemson being so great at home, this line seems very low and it's moving in the wrong direction. For that reason, the play is on the Yellow Jackets for the season sweep.
Georgia Tech 72 – Clemson 67
Free Pick: Georgia Tech +3.5