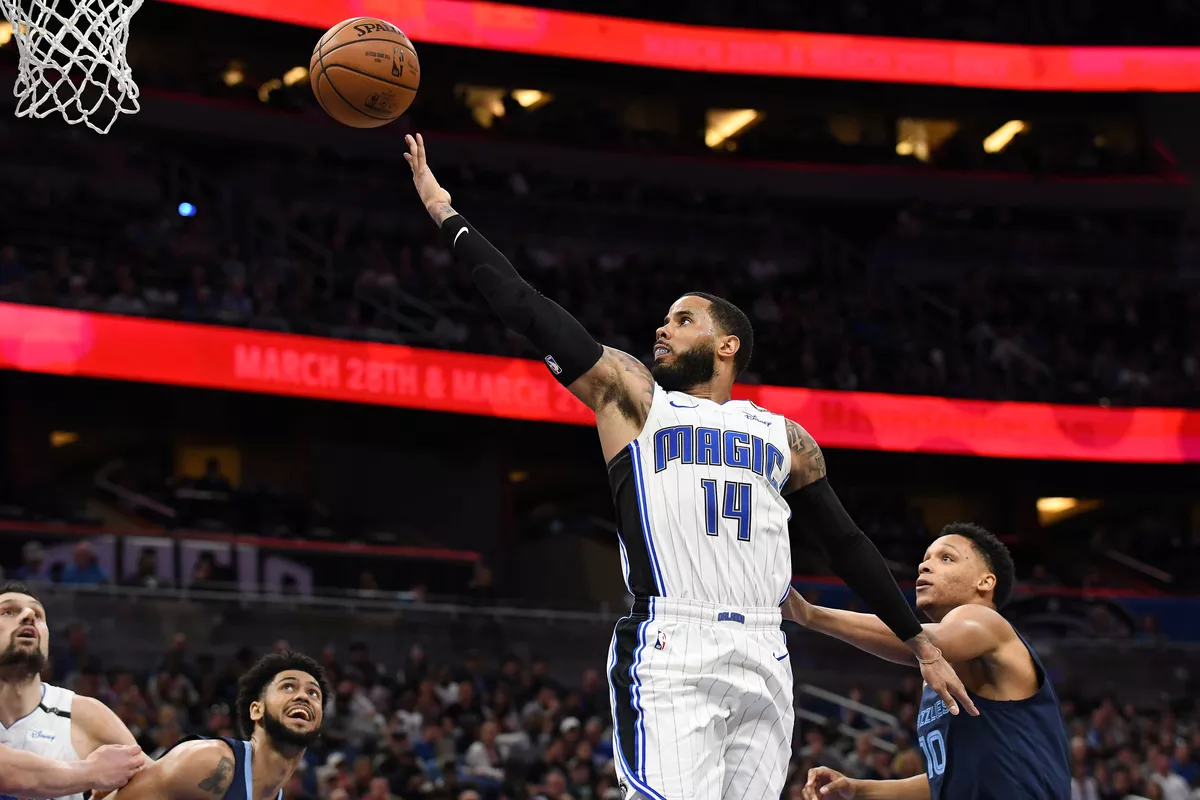 The final playoff spot in the Eastern Conference is still up for grabs, and either the Orlando Magic or Miami Heat are going to be the one to get it. These two teams will meet up in South Beach for an extremely important game on Tuesday night. The Southeast Division title is also at stake, and there is plenty to play for with these pair of sub-.500 teams.
Miami has won four of their last five games to improve their record to 36-37 on the season. The Heat have been hovering around the .500 mark all season long, but can't seem to stay above it. Orlando comes into this game with a ton of momentum, having won five straight games. The Magic have moved into a virtual first-place tie with the Heat with a record of 36-38. Miami is a -5.5 point favorite in this game.
Wade Playing Great in Final Season
Dwyane Wade insists that this will be his final season in the NBA, but he isn't playing like a guy that is nearing retirement. Wade has come off the bench this season to pour in more than 14 points a game and is usually the guy taking the last shot for the Heat. It would be very fitting for Wade and the Heat to get one more deep playoff run with him still in uniform.
The Heat have had trouble scoring the ball with consistency this season, but they do have some very interesting pieces. Center Hassan Whiteside has been a monster in the paint this season for the Heat, averaging 12.3 points and 11.6 rebounds per game this season. Shooting guard Josh Richardson leads the team with just 16.7 points per game, and they need more production from the rest of their starters. Fortunately, the Heat won't have to score much in this game to keep up with Orlando.
Vucevic Carrying Streaking Magic
The Orlando Magic are led by an All-Star center, and he has been doing it all for his team this season. Nikola Vucevic leads the team with 20.7 points and 12.1 rebounds per game, and the entire offense runs through him. Forward Aaron Gordon remains in Orlando but hasn't really taken the next step in his career like the Magic had hoped. Gordon is still averaging 16.0 points per game, but he is capable of more.
Even though the Magic aren't a very high-scoring team, they are able to hold teams down with their incredible defense. The Magic are allowing just over 106 points per game and held the explosive Philadelphia 76ers to just 98 points in their most recent win. This should be a low-scoring affair, and that bodes well for this Magic team.
Heat Get Big Home Victory
The Orlando Magic are doing all they can to catch the Miami Heat, but this going to be a tough game. The Magic should be able to stay in this game with their defense, but at some point, they are going to have to score. Miami has been a pretty good team at home this season, and Dwayne Wade just wills his team to victory at times. Look for the Heat to pull away in this game, and in the standings. Bet the Miami Heat -5.5 over the Orlando Magic on Tuesday night.