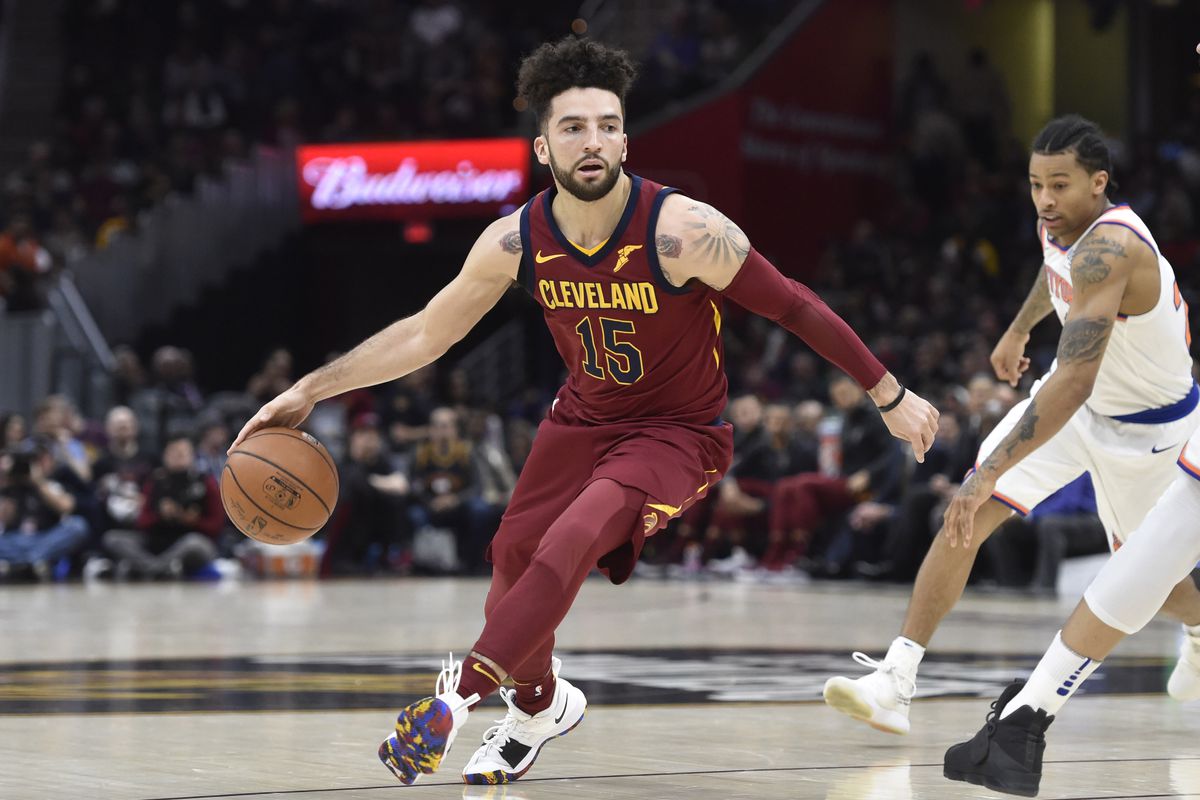 The Cleveland Cavaliers will host the Los Angeles Lakers on Wednesday night in what will likely be a very emotional night. LeBron James will make his return to Cleveland with his young and improving Lakers squad. Cleveland looks like a team that is in full on tank mode at this point in the season.
The Cleveland Cavaliers have lost two straight games and come into this game with 2-13 record on the season. Cleveland is in last place in the Central Division. The Los Angeles Lakers have won five of their last six games and bring a 9-7 record into this contest. The Lakers trail the Los Angeles Clippers and Golden State Warriors by just two games in the Pacific Division. The Los Angeles Lakers are -9.0 over the Cavaliers in this game.
James Playing At Elite Level
LeBron James is off to a great start in his first season in Los Angeles. LeBron leads the Lakers with 28.8 points, 7.7 rebounds, and 6.9 assists per game. He is coming off of a 51 point performance against the Miami Heat, a season high for "King James." There is no doubt that LeBron will want to put up a good performance against his former team in this game. Look for LeBron to have a huge night.
The Lakers are still struggling on the defensive end, and youth plays a huge role in that. Los Angeles is allowing 115.4 points per game this season, which is the seventh worst mark in the NBA. Starting center JaVale McGee leads the team with 2.6 blocks per game, and the defense should improve with Tyson Chandler now in the mix. Look for the Lakers to put up a low number against a struggling Cavaliers offense.
Cavs Looking For a Leader
The Cleveland Cavaliers have yet to find a true leader to replace the loss of LeBron James. Veteran shooting guard JR Smith has requested a trade from the team, and the Cavs appear to be preparing for next season. Cleveland has been outscored by an average of eight points per game this season, and are giving up over 111 points per game. The Cavs have been a complete mess this season.
Veteran center Tristan Thompson has continued to play well for Cleveland. Thompson is averaging a team-high 10.5 rebounds per game, but is scoring just 10.1 points per game this season. Kevin Love has played in just four games this season, making Jordan Clarkson the top scorer on the team. Clarkson is averaging 15.4 points per game. Cleveland needs to find more consistent offense to break this long skid.
LeBron Wins Homecoming Game
The Cleveland Cavaliers have been a mess all season long, and their luck won't get any better with LeBron in town. "King James" will want to give his hometown fans plenty to cheer for and he will have a huge performance in this game. The Lakers still have a long ways to go to be considered great, but they are well ahead of the Cavs. Bet the Los Angeles Lakers -9.0 over the Cleveland Cavaliers.