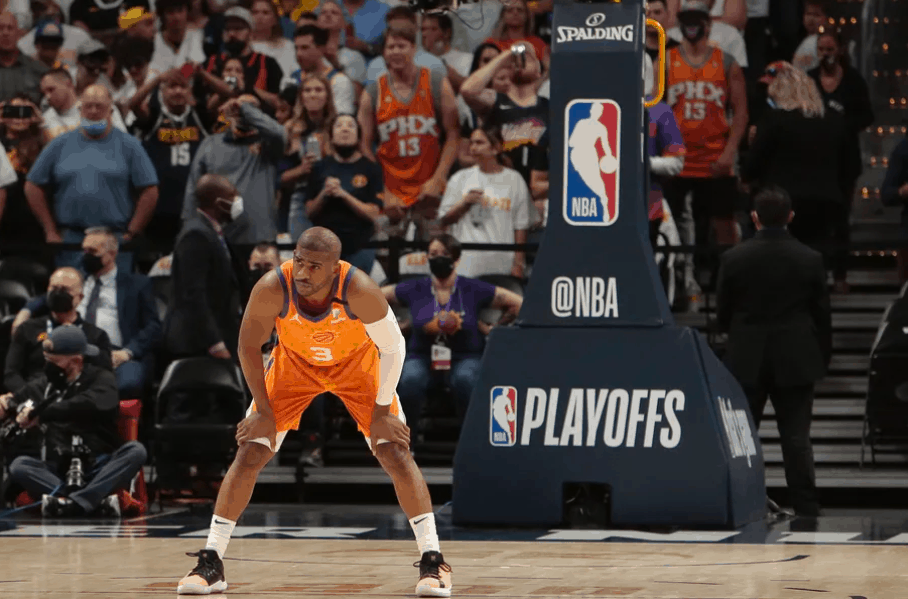 Phoenix looked like they were on a runaway path to the 2021 NBA Finals, but L.A. put a dent in that heading into the Suns at Clippers game 4 contest. Chris Paul and company were the dominant team in heading out to a 2-0 series lead, but things changed when the series shifted to the Staples Center, with the Clippers cruising to a 106-92 victory on Thursday.
The Clippers are a -1 point favorite heading into Saturday night's matchup. Los Angeles looked like the easy winner based on the odds in game 3, but things change a bit heading into game 4. All the "Joe Public's" were on Phoenix on Thursday night, and 54% of the bettors are still on the Suns tonight. LAC continues to play without Kawhi Leonard – but does it matter?
Suns Try to Steal One
Phoenix lost on Thursday night, but the old saying goes that a series doesn't truly start until a team loses at home. In that case the Suns shouldn't feel bad, as they can head back to the desert with a 3-1 lead with a win. L.A. clamped down on defense for the game 3 win, but the Suns were also trying to adjust to Chris Paul being back in the lineup after missing the first two contests of the series due to COVID protocols.
Paul is back on the court, but Phoenix still needs to deal with a stifling Clippers defense that held him and Devin Booker to 10-40 shooting in game three. Booker is playing with a mask on his face after breaking his nose in Tuesday's win, and went just 5-21 from the field and 1-7 from three in the loss at the Staples Center. Booker had 40/13/11 to fuel the big game one win for the Suns.
Phoenix was 28-14 on the road this season, so going away as +1 point underdogs shouldn't be a huge concern. With Paul back in the lineup after an adjustment period, the Suns should come out blazing on Saturday night.
Clippers the Better Team Here?
L.A. fell down 2-0 in this series, but that's nothing new as they've done that against the Mavericks and Jazz this postseason. The Clippers came back to advance in both of those series' but won't have Kawhi Leonard to rely on (yet) vs. the Suns.
Leonard has missed all three games this series with a knee injury and five overall in the postseason. The Clippers have done a nice job of moving on with business as usual though, going 3-2 in his absence. Reggie Jackson stepping up with 23 points last game was huge, and Jackson has at least 19 in all five games Leonard has missed.
Paul George has ascended his game with Leonard out too, going for 27/15/8 on Thursday night. George has 34, 26, and 27 points in the three contests so for vs. the Suns, and should have another huge night in front of 17,000+ fans on Saturday night. L.A. is down 2-1 in this series, but very could've easily won in game two in which they lost 104-103 on a last second Deandre Ayton dunk. Even in game one at Phoenix, the Clips' only fell 120-114.
Free Suns at Clippers Game 4 Pick
With the 1 point spread, all you have to do is pick the winner in this one. The Clippers played well in both games at Phoenix despite losing each, and found a rhythm on Thursday night at home. Take the home team until a road team wins.
Clippers 109 – Suns 105
Free Pick: Clippers -1