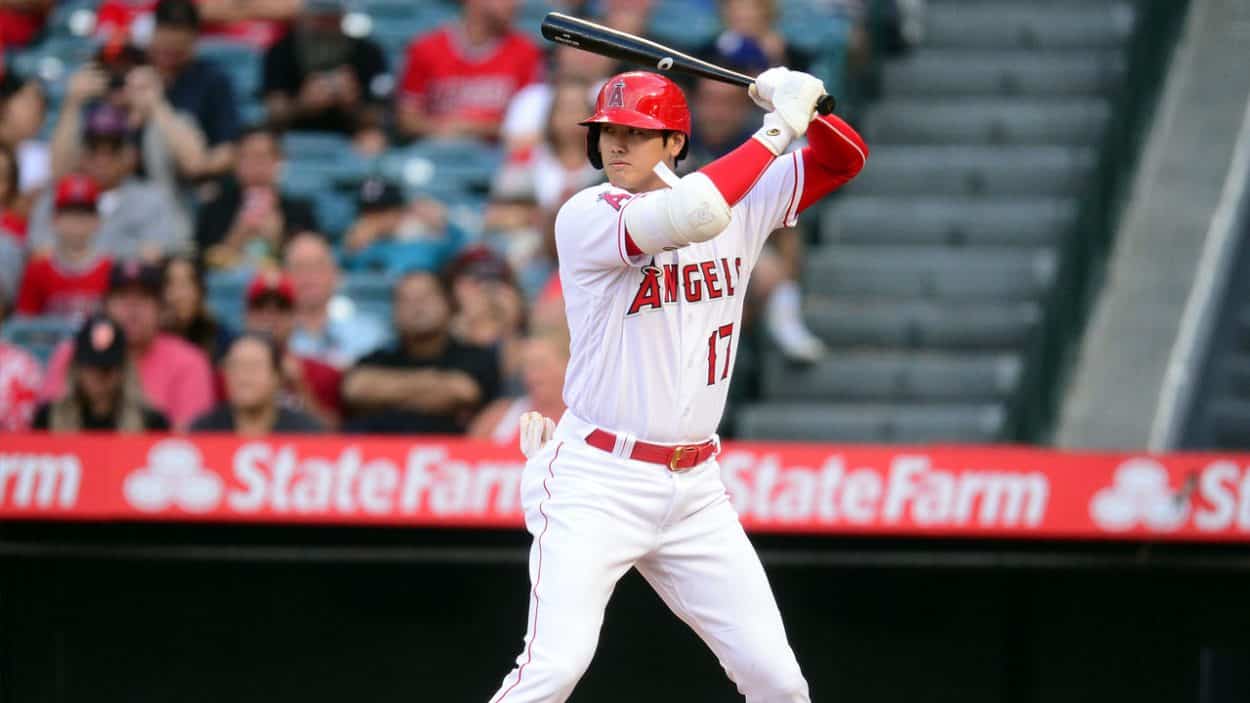 We have officially gotten to the halfway point of the 2021 Major League Baseball season, and that means that the Home Run Derby and the All-Star game are set to take place this week, which is sure to bring lots of attention to Coors Field in Colorado.
This year's Home Run Derby is one of the more anticipated Derby's in recent years because of the location in Denver. Fans are expecting to see baseballs launched around 500 feet on Monday night, and while the cast of players partaking in the Derby has been better, there are some recognizable names competing.
Here is a preview with everything that you need to know before Monday night's Home Run Derby.
Betting Odds
Shohei Ohtani, +260
Joey Gallo, +420
Pete Alonso +450
Matt Olson, +500
Trevor Story, +750
Juan Soto, +800
Salvador Perez, +1500
Trey Mancini, +1800
Preview
While this isn't a stacked Home Run Derby, fans recognize the powerful bats of Shohei Ohtani, Joey Gallo, and Pete Alsonso, while Trevor Story is representing the hometown Colorado Rockies.
Ohtani comes into the event with the most home runs of any player in the Home Run Derby, hitting an unbelievable 33 in the first half. His first-round matchup against the Washington Nationals' Juan Soto isn't an easy one. Soto has just 11 home runs this year and is more of a line-drive hitter than a pure power hitter, so this first-round matchup does favor Ohtani.
If you're looking to bet against the favorite, Gallo and Alonso are both good bets to place. Alonso has won the event in the past, and his violent, pull-heavy swing has given him 17 first-half home runs. Gallo, a lefty with a big launch angle, has long been feared for his ability to not barrel a baseball and still hit out of the park because of his strength.
The rest of the field doesn't have as many big names but does feature good players. It just feels unlikely that Matt Olson, Trevor Story, Salvador Perez, or Trey Mancini are going to advance past the semi-finals.
Mancini is a great story with his recent overcoming of a cancer diagnosis, and everyone is going to be rooting for him, but it's hard to see him overcoming a pretty loaded top group of the Derby.
Who hits the longest home run
This is a fun bet to look at. Ohtani and Gallo have both hit some real long balls this season, but Alonso has some of the most powerful swings in baseball.
Both Ohtani and Gallo have better odds to hit the longest home run, but I'm actually going to side with Alonso on this one. I think he has the ability to hit the concourse in left field more than once on Monday night.
Distance of longest home run
Rumor has it that the MLB hasn't put baseball inside of the humidor inside Coors Field, which is designed to prevent balls from traveling as far. First of all, if true, that's a great decision on MLB's part. There isn't a better ballpark to the Derby than Coors Field, and anytime fans are treated to 500-plus foot homers, that's a good thing.
FanDuel has the over/under line set at 519.5 feet. That would be an absolute bomb and would shatter Aaron Judge's 2017 record of 513 feet. For fun, though, put some money on it and hope that you see someone put it at least 520 feet into the Colorado night.
A factor in this should be the weather, and it's supposed to be a warm, sunny night in Denver on Monday. Of course, that could change, but the weather app on my phone is saying it's supposed to be nice, so I'll assume good weather.
Pick
I don't want to sound like I'm just making a safe bet here and going with the odds, but Shohei Ohtani is the pick for me. I think if he is able to get past Soto in the first round — and he should — he should win the whole thing.
Ohtani has hit absolute rockets this year and has also hit some real moonshots. It's advantageous for the hitter to not hit a bunch of moonshots because, by rule, the next pitch can't be thrown until the previous ball has landed, but we've seen this rule getting violated in the past.
Ohtani just seems to have too much raw power, and the star power of his first half is what makes picking Ohtani safe and fun.