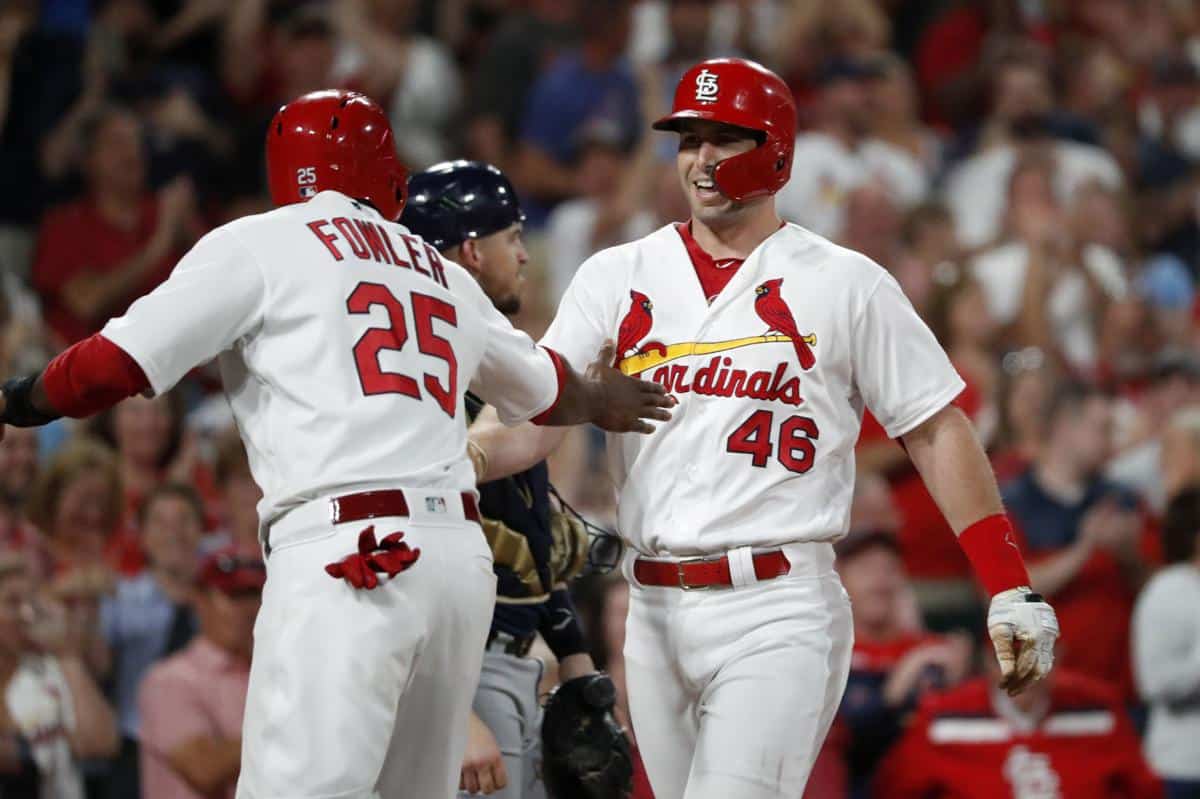 The winning streak is up to a whopping 16 games for St. Louis coming into the September 28th Brewers at Cardinals matchup. That of course sounds like a lot, but for perspective it's the 8th longest streak in all of the majors since 1920, the 3rd longest since 1987, and the longest in the National League since the 1951 Giants rattled off 16 in a row. All good things must come to an end, but should STL really be +104 home underdogs on Tuesday night?
The Brewers are -114 favorites even as they go on the road and with what looks like nothing to play for. Milwaukee has clinched the NL Central and are up against a Cardinals team that can punch their ticket to the postseason with a win on Tuesday. Sure Brandon Woodruff is on the bump for the 'Crew, but a little guy named Adam Wainwright isn't that bad for St. Louis either. Just a weird line coming from the oddsmakers.
Brewers Have Value at -114?
It seems like maybe you'd take Milwaukee on the road in this one if the odds were in your favor. Even though it's just a -114 price tag, having to lay money in the September 28th Brewers at Cardinals matchup seems like a steep ask considering Milwaukee has to break a 16-game win streak by St. Louis and do it in their own yard.
The Brewers do have Woodruff on the hill on Tuesday but the 28-year-old hasn't been himself over the past month of the season. Woodruff did strike out 10 STL batters a week ago while allowing 2 hits over 6 innings, but prior to that he had allowed 7 runs in losses to Philadelphia and Detroit. Overall the Brewers have lost 7 of 10 Woodruff starts, and he's 0-2 in three starts vs. St. Louis this season.
Regardless of how Woodruff pitches on Tuesday night, the Brewers are still up against it offensively vs. Wainwright and St. Louis. Milwaukee was swept at home last week by the Cards' even though they did plate 4 runs in the bottom of the 1st vs. Wainwright last Thursday only to end up losing 8-5.
Streak Has to End Sometime
If you started backing the Cardinals on September 8th you're likely reading this from a private yacht. Since that time St. Louis went from the outside of the postseason looking in to a 18-1 run that has put them a win away from clinching a playoff berth.
St. Louis pitching has been iffy lately, but the fact that their offense 32 runs in a four game series at Wrigley Field kind of negates that. The Cardinals have now scored at least 5 runs in 7 of the last 9 games led by 5 HR in the last 6 games from Paul Goldschmidt. Goldy is making a late season push towards MVP with 10 RBI in the last 6 games to go along with a .571 OBP over that span. The crazy thing is he's not even the Cardinals hottest hitter over the past week, with Harrison Bader going 14 for his last 23 (.609). Bader and Tyler O'Neill have 7 HR in the Cardinals last 6 games.
Make no mistake Wainwright needs a bounce back after giving up 5 ER to the Brewers in his last start. That being said the right-hander has a 2.72 ERA at home this year and also held the Brewers to 1, 2, and 1 ER in his previous three starts against them this season.
September 28th Brewers at Cardinals Pick
Ride the streak – no more no less especially with St. Louis being underdogs here. Milwaukee has nothing to play for, while the Redbirds are ready to celebrate a postseason berth on their own field.
Cardinals 6 – Brewers 3 
Cardinals +104