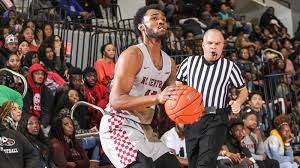 Our ND State vs NC Central preview has the Bison at -5.0. The NCAA Tournament East First Four contest with be Played on Wednesday, March 20 at 6:40 pm. Whoever wins this game will then play the number one seed in the East, the Duke Blue Devils. That game will be played on Friday, March 22 at 7:10 pm ET.
The North Dakota State Bison (9-7 Overall, 18-15 Summit League) finished third in the regular season, but took down the Summit League Tournament. The did so by beating the second-place Omaha Mavericks 73-63 in the championship game. Junior guard Vinnie Shahid led the charge in the second half of that contest, scoring a total of 22 points, which was 11.2 points above his average. NDS comes to the NCAA Tournament having won four games in a row.
The MEAC's North Carolina Central Eagles (18-15 Overall, 10-6 MEAC) finished third in their conference. The Eagles got to the Big Dance by running the table in their tournament, beating Delaware State (75-57), North Carolina A&T (65-63), and top-seed Norfolk State (50-47). In that game, Zacarry Douglas had 10 points and grabbed 12 rebounds, while center Raasean Davis was good for nine points and 14 rebounds.
North Dakota State Bison
Shahid is the Bison's top scorer, averaging 12.8 PPG. Tyson Ward, also a guard, is the other double-digit scorer on North Dakota State, averaging 12.3 PPG. Ward leads the club in rebounds with 6.3 per game. Our ND State vs NC Central preview notes that also essential to this team's success are two forwards, Deng Geu (9.9 PPG, 5.0 RPG, 53.5 FG%) and Rocky Kreuser (9.0 PPG, 3.7 RPG, 45.3 FG%). The Bison are shooting 45.6% from the floor and 36.6% from downtown. They're averaging 73.2 PPG and 31.5 RPG. NDS assist rate is 11.6 per game.
North Carolina Central Eagles
The Eagles are averaging 71.4 PPG and 37.4 RPG. They offer decent ball movement and are good for 15.4 APG. Our ND State vs NC Central preview likes their strong field goal percentage of 45.6, while the team's three-point connection rate of 31.5% is a bit low. Center Raasean Davis and forward Jibri Blount are leading scorers, as Davis is scoring 14.6 PPG and Blount 10.5 PPG. Davis is also the top rebounder, bringing down 8.9 per game. Guard Jordan Perkins does not score a lot of points, but he is the top playmaker. He's good for 4.4 APG.
Our 2019 NCAA Tournament – ND State vs NC Central Preview Pick
The Bison do not feature a lot of ball movement, but they do offer decent scoring chops. This is a team that overall came on strong in their conference tournament and, at times, beat better teams. However, in their championship game, North Dakota State got off to a slow start and went into the locker room at halftime down 41-27. If they do that at the Big Dance, they'll be out in the first round. Our ND State vs NC Central preview observes that the Eagles are adept ball handlers and are especially effective inside. Also, NC Central has been on a run. However, the Bison are much better from downtown, and that could be the difference-maker in this team. Our ND State vs NC Central preview likes the Bison at -5.0.
Summary East Region, First Four – ND State vs NC Central: North Dakota State Bison at -5.0