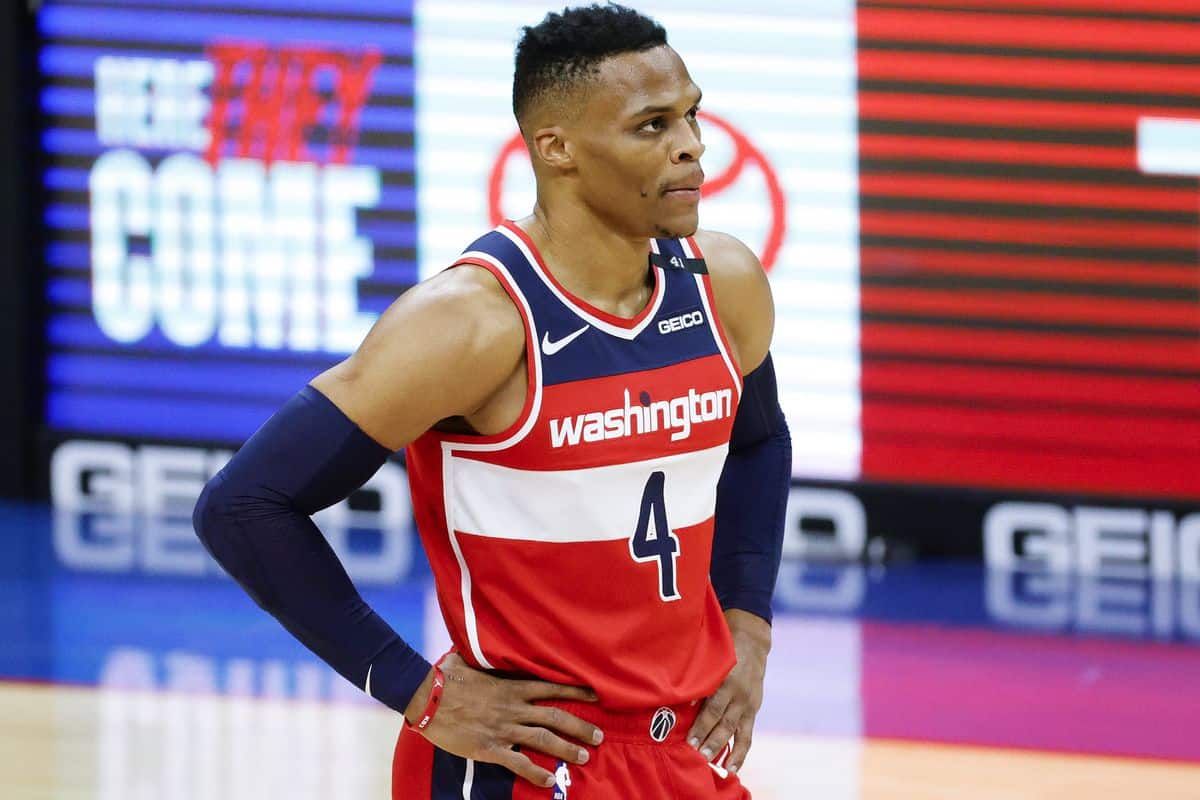 The Los Angeles Lakers will head to the District of Columbia to face off with the Washington Wizards. The last time these clubs met, the Wizards were able to pull off a shocking upset in overtime. This time, L.A. will be without LeBron James, and they now have Andre Drummond manning the center position. At least they have AD back in the lineup.
They are sitting at 36-25, and will without a doubt, make it to the postseason. If they can win a few games in a row down the stretch, they can ensure avoiding the play-in. With James likely back by then, who on earth would want to face them in that type of scenario? That's a nightmare for most teams, so for all parties involved, it would be best for them to end between 4-6.
The Wizards scored 143 points against the Spurs on Monday night. And yet, they could not seal a victory in the game. That's because San Antonio had 146 and proved to be just too much in overtime. DeMar DeRozan and Dejounte Murray were too hot to handle, and the eight-game winning streak finally came to an end. Washington is 1.5 games ahead of Toronto and one game up on Chicago for the 10th and final spot in the East as it stands now.
ODDS: The Wizards are the underdogs, with the spread set at LAL -3. The over/under is 224 points.
Lakers Seeking Key Road Win
If you didn't know this, the Lakers have a player that wears #37. His name is Kostas Antetokounmpo, and his brother is the 2X reigning NBA MVP. The Lakers can match his jersey number in victories if they are able to pull this win out of their hat against the Wizards. They face a team that's a lot more sound on both ends of the floor than the last time they got together.
Drummond continues to get more comfortable in his role as Anthony Davis' minute totals continue to rise. With the two of them in the middle and Montrezl Harrell coming in off the bench, they've got some good big men. The guard play will continue to get better as Dennis Schroder puts up big numbers.
KCP will have his hands full with Bradley Beal.
Wizards Seeking Key Win
This game with the Lakers carries a lot of weight for the Wizards. Chicago will get Zach LaVine back very soon and sits just one game back. Even though they just lost to Brooklyn, Toronto is as dangerous as ever now that they have a legitimate starting five and a solid bench. Washington will need to carry their own weight as things continue.
With Westbrook and Beal, they have as good a one-two punch as any team in the league. The players around them have been good enough to guide them to wins lately. Alex Len even played his best game in a long time, double-doubling against San Antonio.
With Rui Hachimura back in the fold, they have 3/5 of their starting five. Is that going to be enough?
Lakers Win Narrowly on Road
Sorry Wizards, but two losses in three days is your fate.
FREE PLAY: LAKERS -3
OVER/UNDER: OVER 224