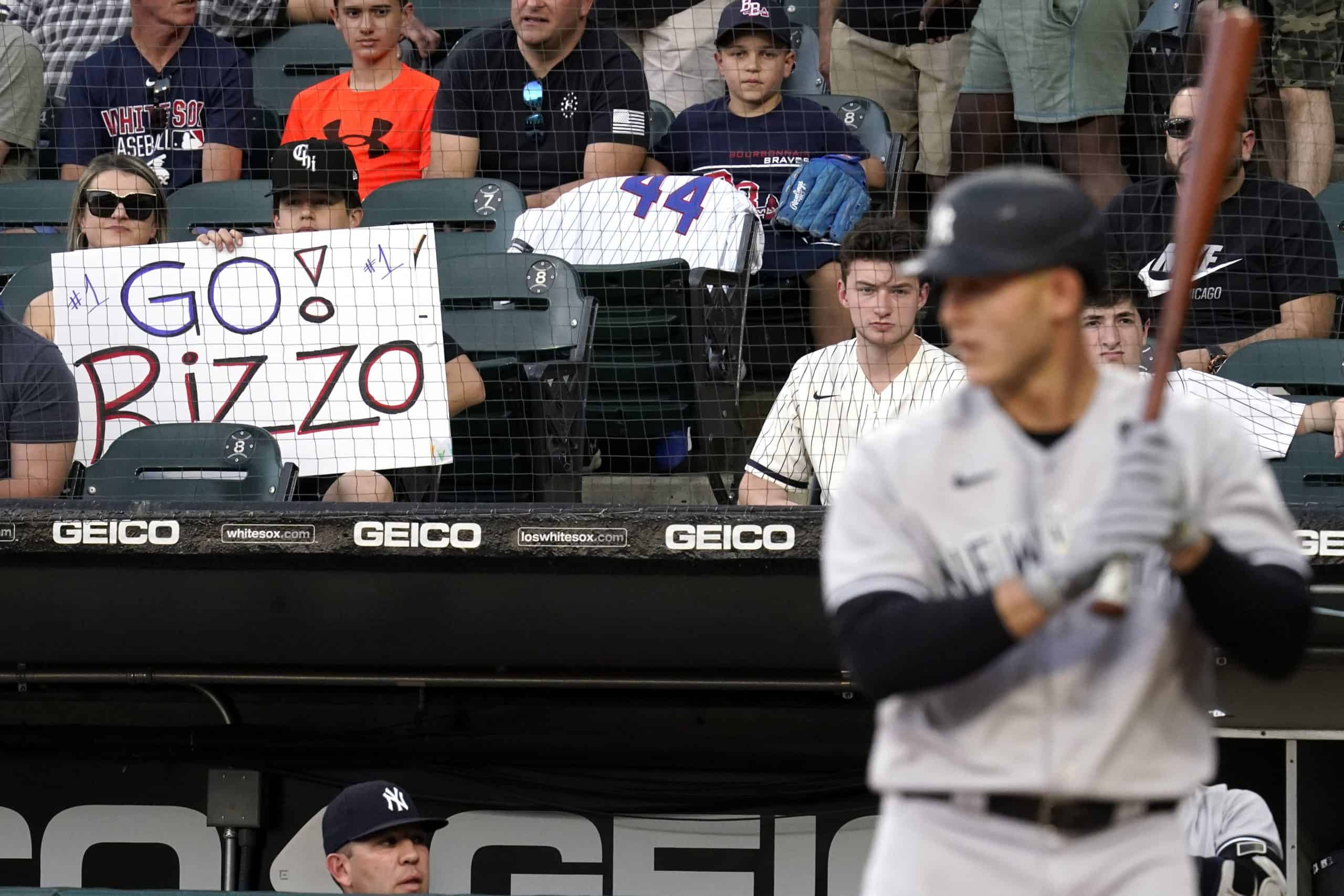 The May 20th White Sox at Yankees betting matchup pits a former Cy Young winner against a possible future holder of that honor. Chicago's Dallas Keuchel was named the best pitcher in the AL after going 20-8 with the Astros in 2015, and New York's Nestor Cortes has been dominant in 2022 with a 1.35 ERA through his first seven starts.
Runs will likely be at a premium – at least from Chicago's side – on Friday night in the Bronx. The Yankees are huge -200 favorites but the White Sox also got their bats going a bit in Thursday's 7-4 win over the Royals. New York did take 3 of 4 on the South Side last weekend, all those wins by at least 4 runs so is that where the value is in this series opener?
Sox Still Slumping?
Chicago's 7-4 win over Kansas City on Thursday was much needed even if they were a -139 favorite. The White Sox had dropped two straight to the 14-23 Royals, but the victory brought Chicago back to .500 (19-19) and was their best offensive output since last Thursday's 15-7 loss to these Yankees.
The White Sox were down again 4-1 on Thursday before scoring the last 6 runs of the game. Luis Robert had a huge insurance home run in the 8th to finish 3-4 with 4 RBI as Chicago belted out 14 hits. We will see how that carries over against Cortes though, a pitcher who the Sox are 11-55 against as a team (.200). Tim Anderson has had some success vs. the Yankee starter going 3-8 (.375) in his career.
Keuchel (2-3, 5.54 ERA) has a tough order on Friday night against the #3 scoring offense in baseball (4.92 runs/game) but he went 5.0 IP allowing just 4 hits and 0 ER against New York last Saturday. The left-hander has allowed 2 ER or less in three of his last four starts.
Yankees Ready to Launch
New York had a back and forth bout with Baltimore on Thursday before losing 9-6 as -190 favorites thanks to an Anthony Santander walk off shot in the bottom of the 9th. Now Aaron Boone's squad is an even bigger favorite (-200) against a much better team in the White Sox, although the Yankees are back home where they are 14-4 on the season.
The Orioles had lost six straight prior to Thursday's win, but we can chalk that up to the Yankees being on getaway day after a 6-2 road trip. Despite the loss to the O's, this is still a deadly team in the May 20th White Sox at Yankees matchup with Giancarlo Stanton and Josh Donaldson both hitting better than .350 over the past week. Stanton is also 6 for 11 (.545) with 2 HRs in his career against Keuchel.
New York has scored at least 5 runs in 8 of their last 10, but it's not like Cortes (2-1, 1.35 ERA) needs a whole lot of run support. Cortes hasn't allowed more than 2 ER in any of his 7 starts this season including last Sunday against the White Sox when he went 8.0 IP giving up just 3 hits and 1 ER in a 5-1 Yankees win as -119 favorites.
Free May 20th White Sox at Yankees Betting Pick
How do you go any way but with the Yankees big here? Keuchel pitched well against New York last weekend but it's going to be tough to do that a second straight time and this time on the road. Cortes gives up 2 runs max in every start this season so New York has plenty of opportunities to break this one open.
Free Pick: Yankees -1.5 (-105)