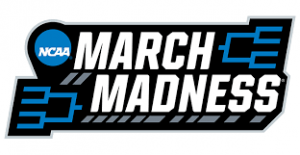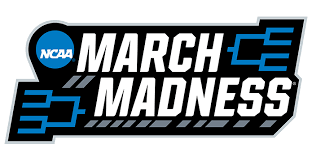 The initial round of the 2018 NCAA Tournament starts today, March 15 at 12:15 p.m. E.T. as Oklahoma and. Rhode Island meet. We're picking all 16 games today, and every one of tomorrow's games too. Here are the first four Round One 2018 NCAA Tournament picks. We've included the spread and over/under. Here's a look and our picks for today's first four games
#10 Oklahoma at #7 Rhode Island
Midwest Region at 12:15 p.m.
The Oklahoma Sooners (18-13) finished seventh in the Big 12 Conference and played uneven basketball down the stretch. This is a team that has not won an away game since Dec. 30, 2017. Still, they have a shot against the Rams, who have had a bout with inconsistency as of late. Oklahoma is scoring 85 PPG and one reason for that is freshman guard Trae Young. He's averaging 27.4 PPG. He's also good for close to nine assists per game.
For the Rhode Island Rams (25-7), senior guard Jared Terrell (17.2 PPG, 42 3-PT%) is the driving force. Look for sophomore guard Jeff Dowtin (9.7 PPG, 5.5 APG) to use his fine playmaking chops in this game. The Rams are averaging 77 PPG. In the Atlantic 10 Conference Tournament, they fell to Davidson 58-57 after beating Virginia Commonwealth and St. Joseph's fairly easily.
Free throws are 75% to 71% in favor of the Sooners. But the Oklahoma D can give up points and they lack the depth that the Rams have. We're going with the Rams at -2.0 and the over at 156.5
Our Picks: Rhode Island at -2.0 and over 156.5
#14 Wright State at #3 Tennessee
South Region at 12:40 p.m.
The Wright State Raiders (25-9) come to the tournament on a hot streak, having won their last four games. They finished second in the Horizon League, but easily took the conference tournament. Two important players in this game for the Raiders will be senior guard Grant Benzinger, who tops the team in scoring at 14.5 PPG, and freshman center Loudon Love, who's averaging 12.9 points and 9.8 rebounds per game.
The Tennessee Volunteers (25-8) finished strong this year, winning six of their last seven. Although they did lose in the finals of the SEC Tournament, the Vols mounted a fine comeback that almost secured the championship crown. Expect forwards Admiral Schofield and Grant Williams to anchor this team's efforts. Williams is averaging 15.3 PPG and 6.0 RPG, while Schofield is good for 13.8 PPG and 6.3 RPG.
The Raiders are averaging 74 PPG and hitting 44% from the field and 34% from three-point land. The Vols are also good for 74 PPG. They are hitting threes at 38% and frees at 76%. That final stat is a good five points better than the Raiders. We like Wright State at +12.0 and the over at 131.5
Our Picks: Wright State at +12.0 and over 131.5
#13 UNC Greensboro vs #4 Gonzaga
West Region at 1:30 p.m.
The UNC Greensboro Spartans (27-7) are on a hot streak, as they took finished first in the Southern Conference and took the tournament crown. This is a stingy defense, allowing just 62.4 PPG. That's the sixth toughest defense in the nation. Plus, the Spartans matchup relatively well against the Bulldogs. Junior guard Francis Alonso (15.6 PPG, 3.0 APG) and sophomore forward James Dickey (8.9 PPG, 8.3 RPG) are a solid back/frontcourt combo. The team is averaging 73 PPG and hitting 36% of their threes and 45% of their field goals.
The Gonzaga Bulldogs (30-4) are ninth in the nation in scoring, averaging 84.5 PPG. They will be tough to stop today. The Zags lost one conference game all season and swept to victory in the West Coast Conference tourney. They bring five double-digit scorers to this game and the team is shooting 50% from the floor.
We think that Gonzaga will eventually overwhelm the Spartans and see then winning by more than a dozen points. We're taking the Bulldogs at -12.5 and the over at 136.0
Our Picks: Gonzaga at -12.5 and over 136.0
#16 Pennsylvania vs.#1 Kansas
Midwest Region at 2:00 p.m.
The Pennsylvania Quakers (24-8) took the Ivy League Championship and earned their way into the playoffs. This is Penn's second NCAA berth in 11 years, and they have a big hill to climb against the Jayhawks. Penn will look to two sophomores, guard Ryan Betley (14.5 PPG, 4.9 APG) and forward A.J. Brodeur (13.1 PPG, 7.1 RPG), to contribute mightily. The Quakers are averaging 74 PPG and completing 46% of their shots.
Although Kansas was without star center Udoka Azubuike (13.1 PPG, 7.1 RPG) for the Big 12 Tournament, as he was out for the entire event due to a MCL sprain, they still swept through the field. Azubuike may also miss the first game of the NCAA Tournament. But that may not make much difference in this game either. Kansas is a club that includes four other double-digit scorers. The Jayhawks are averaging 82 PPG and hitting 50% from the field.
There are a few concerns for Penn, including their dismal free throw mark of 66%. The Jayhawks are good on 70%. The spread is 13.5 points. That may be a tough hurdle to jump, but, then again, this Jayhawks team can churn out points. We're taking Kansas at -13.5. We're going with the under at 147.0.
Our Picks: Kansas at -13.5 and under 147.0
First Four Round One 2018 NCAA Tournament Picks: Final Word
Our first four Round One 2018 NCAA Tournament picks are Rhode Island at -2.0, Wright State at +12.0, Gonzaga at -12.5, and Kansas at -13.5. We like the over in Oklahoma and Rhode Island, Wright State and Tennessee, and UNC Greensboro and Gonzaga. More picks to come today.