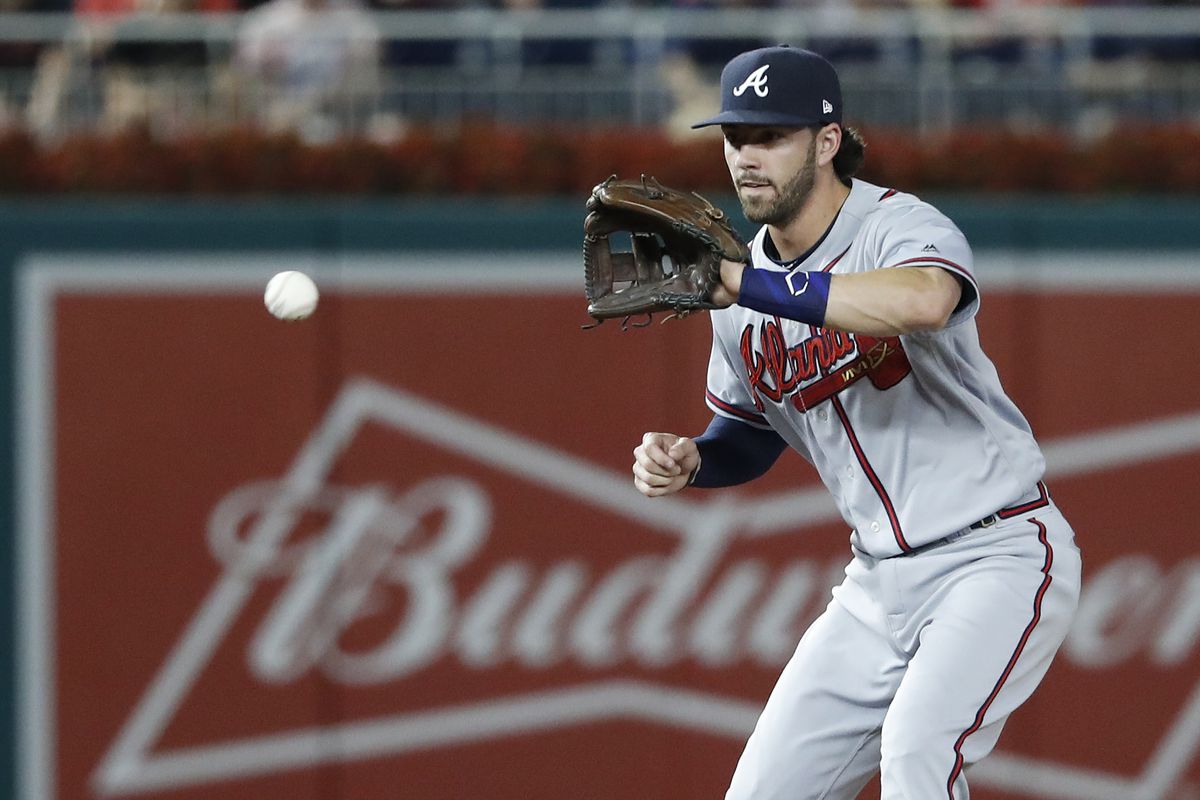 The Atlanta Braves will square off in the rubber match with the St. Louis Cardinals at Busch Stadium on Sunday Night Baseball. Each team has taken one of the first two games in this series. The Braves will send Julio Teheran to the mound, while the Cardinals will counter with youngster Jack Flaherty. The moneyline on this game is St. Louis -145.
Braves Look to Stay Hot
Despite the loss on Saturday, the Braves will come into play on Sunday winners of seven of their last 10 games. Sunday's starter Julio Teheran will toe the rubber fresh off the heels of a no-decision on Tuesday in San Francisco. He allowed one earned run in 5.2 innings. On the season, he is 3-4 with a 3.67 ERA. He has struck out 62 batters in 61.1 innings. The Braves' bullpen is currently 10th in the National League with a 4.36 ERA. Luke Jackson leads the bullpen with six saves.
First baseman Freddie Freeman leads the Braves' offense with a .315 batting average and 13 home runs. Shortstop Dansby Swanson leads the Braves with 35 RBI. The Braves lead the National League in batting average at .260. They are fifth in home runs with 74. Atlanta is sixth in the league in runs scored with 260.
Cards Have Had a Rough May
After their terrific April, the St. Louis Cardinals have sputtered in May. The Cardinals come into play riding a mediocre 26-25 record after their come-from-behind victory on Saturday night. The Cardinals' pitching has not been something to write home about, as their team ERA has slipped to 17th in Major League Baseball at 4.40. The starters have been a huge problem, as evidenced by the rotation's 13th best ERA in the National League at 4.70. Sunday's starter, Jack Flaherty, is 4-3 with a 4.19 ERA. He has struck out 58 batters in 53.2 innings.
The Redbirds' offense is led by outfielder Jose Martinez, with a .306 batting average. The power numbers are being dominated right now by leftfielder Marcell Ozuna, who has 14 home runs and is third in the National League with 45 RBI. St. Louis is fourth in the NL with a .256 team batting average. They are seventh in runs scored with 257.
Prediction Time
Each team has won a game in this series, and this will be a decent matchup. The pitcher that falls behind early most likely won't win this game. I am going to bank on Jack Flaherty and the Cardinals to win this Sunday Night Baseball contest.